Which are the Best Must-Have GTA Online Weapons?
In GTA Online, weapons play a massive role in your gameplay experience. While there are numerous weapons available, not all of them are created equal. In this guide, we'll highlight the top 10 weapons that you must have in your arsenal. Whether you're looking for powerful firearms to take down enemies or specialized tools for specific missions, these weapons are essential for maximizing your effectiveness in GTA Online.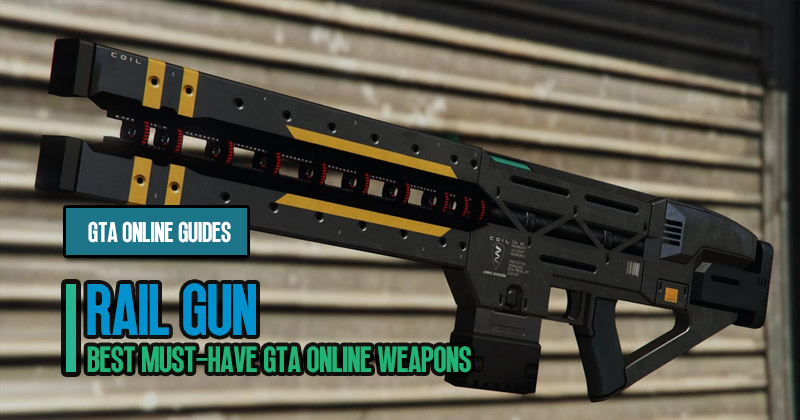 ↖ Heavy Revolver Mark II (Ranked: 10th) - $99,000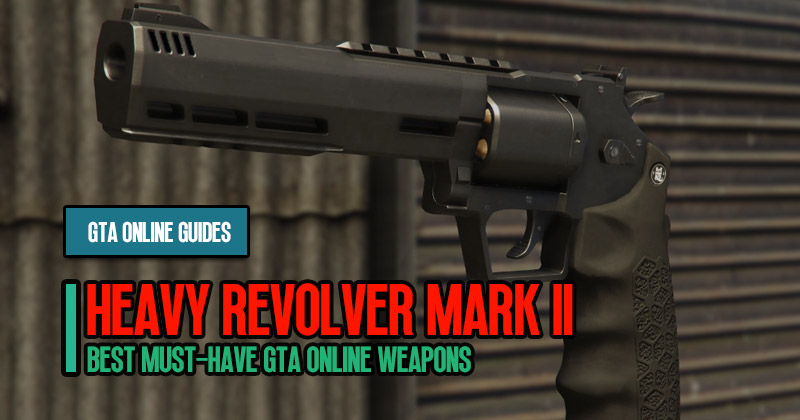 The Heavy Revolver Mark II is a variant of the standard heavy revolver, capable of eliminating enemies in just one or two shots. Its mid-range combat capabilities make it a valuable addition to your Loadout. While the base revolver is relatively cheap at $5,900, investing an additional $99,000 for the Mark II upgrade is recommended. This weapon offers a fire rate, range, and clip size suitable for quick takedowns.
↖ Special Carbine Mark II (Ranked: 9th) - $135,000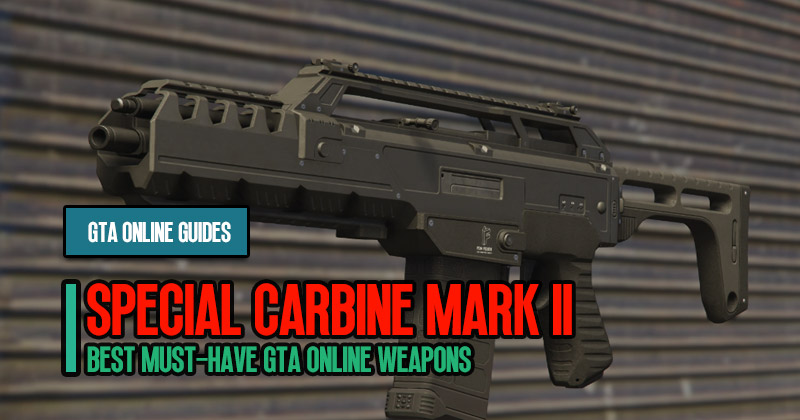 The Special Carbine Mark II is a versatile assault rifle suitable for both short and medium ranges. With well-rounded statistics, including damage, fire rate, range, and clip size, it outperforms most other weapons in GTA Online. While the rifle itself costs $14,500, the Mark II upgrade comes at an additional expense of $135,000. Its upgradable ammo capacity of 30 rounds (up to 60 rounds) further enhances its effectiveness.
↖ Flare Gun (Ranked: 8th) - $3,750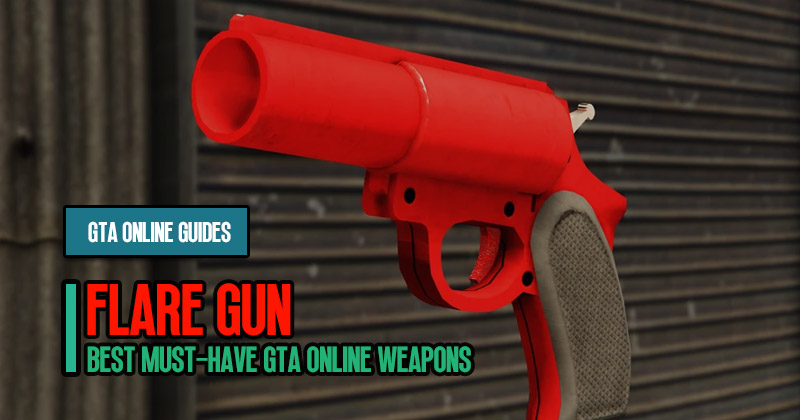 Although the Flare Gun has relatively low stats (damage, fire rate, accuracy, range, and clip size), it serves a crucial purpose in missions. Many missions require the use of a flare gun to trigger certain events or signal helicopters. While it may not be suitable for combat, its importance in various missions justifies its purchase at a low cost of $3,750.
↖ Up-n-Atomizer (Ranked: 7th) - $399,000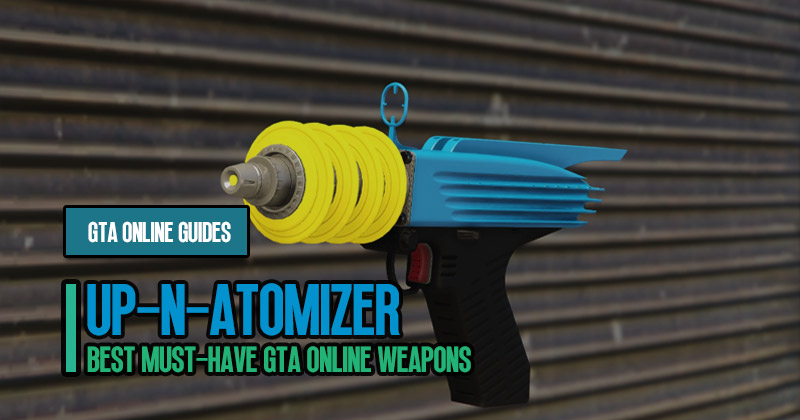 The Up-n-Atomizer is a powerful weapon with dual functionalities. It allows you to efficiently take down multiple enemies simultaneously, making combat easier. Additionally, it can be used to move stuck vehicles, especially larger ones, by applying force without causing significant damage. Priced at $399,000, it offers versatility and convenience in both combat and vehicle manipulation.
↖ Pump Shotgun Mark II (Ranked: 6th) - $86,000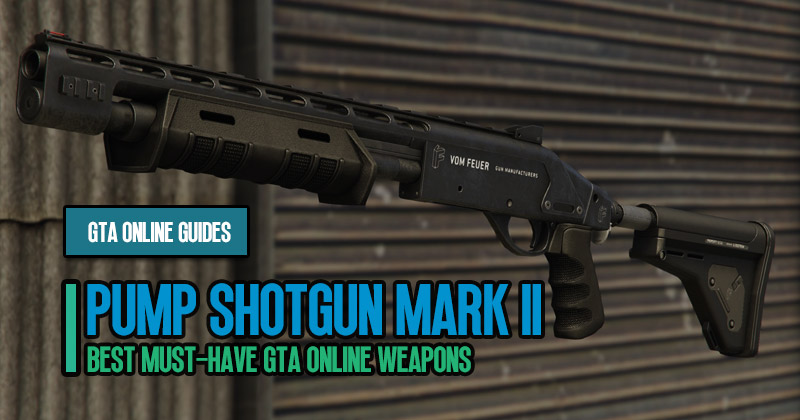 For close combat situations, the Pump Shotgun Mark II is highly recommended. Dealing substantial damage within a short range, this weapon excels at taking down enemies swiftly. With a base price of $3,500 and an upgrade cost of $82,500, totaling $86,000, this shotgun provides reliable firepower in close-quarters engagements.
↖ Homing Launcher (Ranked: 5th) - $75,000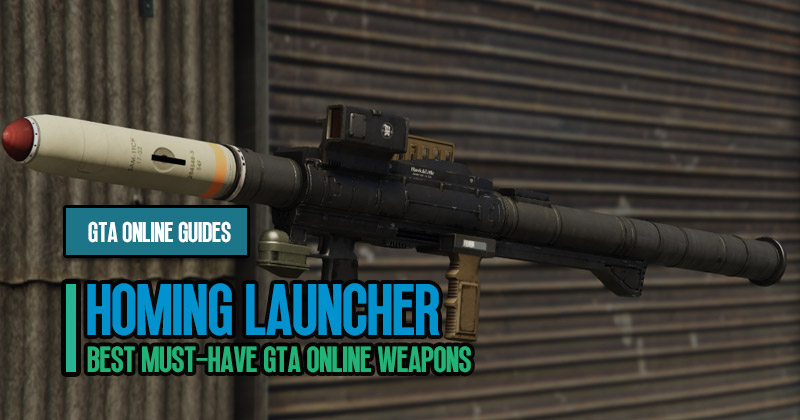 The Homing Launcher is a guided missile launcher effective against medium to long-range targets in both aerial and ground combat. With a damage rating of 95 and a range of 75, it allows you to eliminate multiple enemies or neutralize airborne threats. Priced at $75,000, it is an excellent investment for beginners before acquiring more advanced weaponry.
↖ Widowmaker (Ranked: 4th) - $449,000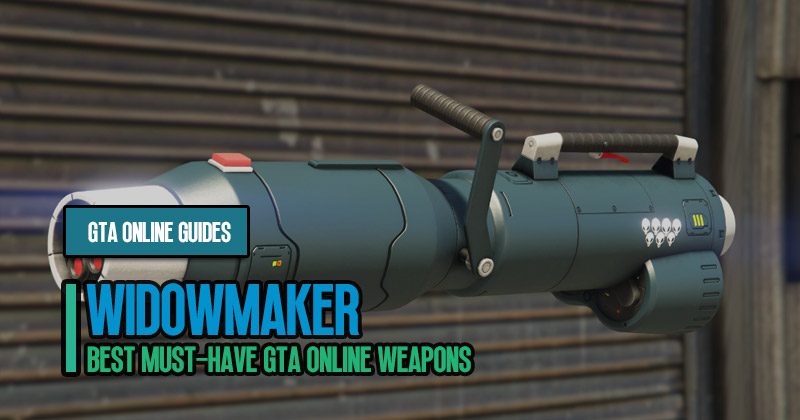 The Widowmaker is a futuristic minigun that excels at mowing down large groups of enemies. While its damage rating may not be the highest, its unlimited ammo capacity of 9,999 rounds ensures continuous fire without needing to reload. This weapon is available for $449,000, making it a significant investment for relentless firepower.
↖ Heavy Sniper Mark II (Ranked: 3rd) - $203,525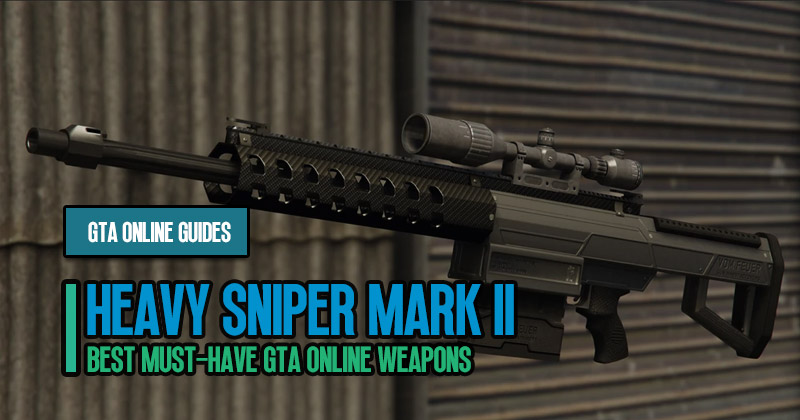 The Heavy Sniper Mark II is a formidable sniper rifle capable of eliminating both enemies and vehicles from long distances. With high damage, accuracy, and a range of 100, it provides unrivaled long-range precision. Purchasing the base rifle for $38,150 and upgrading it for $165,375 (totaling $203,525) is a worthwhile investment for snipers.
↖ Unholy Hellbringer (Ranked: 2nd) - $449,000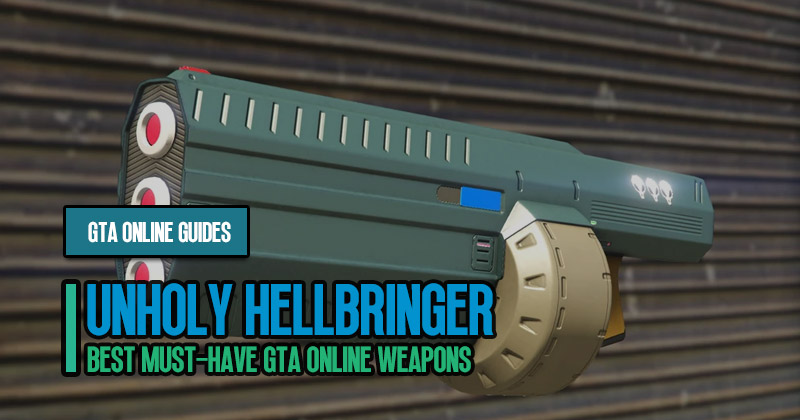 The Unholy Hellbringer is a powerful machine gun that excels in both mid-range and close combat. Its massive ammo capacity of 9,999 rounds ensures uninterrupted firing. Although expensive at $449,000, its sustained firepower makes it a force to be reckoned with, providing you with the means to dominate your adversaries.
↖ Rail Gun (Ranked: 1st) - $730,000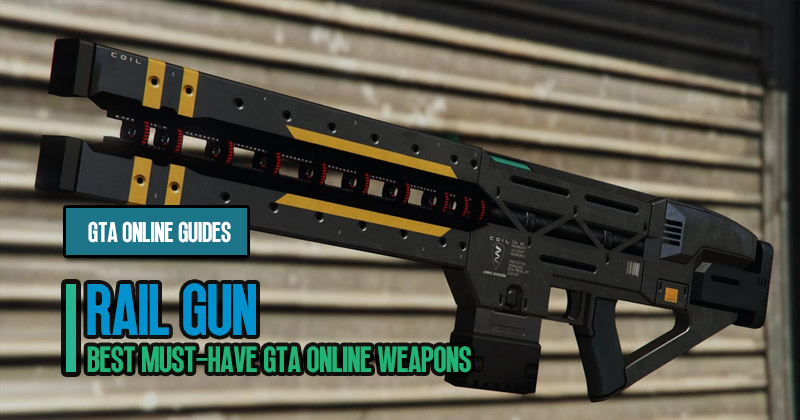 The Rail Gun takes the top spot on our list due to its high lethality against enemies, groups of enemies, and vehicles at medium range. With immense damage and a range of 70, it is particularly effective against airborne threats such as jets and the Oppressor MK II. Although pricey at $730,000, the Rail Gun is an invaluable tool for those facing relentless aggression.
Conclusion:
These top 10 weapons are essential for any GTA Online player. Whether you prioritize combat effectiveness, mission requirements, or both, these weapons will significantly enhance your gameplay experience. While some may come with a hefty price tag, their impact and usefulness make them worthwhile investments. Equip yourself with these weapons, and dominate Los Santos like a true professional.
Most Popular Posts
Popular Category Lists