GTA 5 Guide: Preparing for the San Andreas Mercenaries DLC Update
As the release of Rockstar's new GTA Online San Andreas Mercenaries DLC update is less than 48 hours away, players are eagerly anticipating the new missions, DLC vehicles, and quality of life changes it brings. In this guide, we will discuss what players should do before the update drops to ensure they are well-prepared. While saving money before a DLC release is crucial, there are a few key purchases and actions we recommend taking.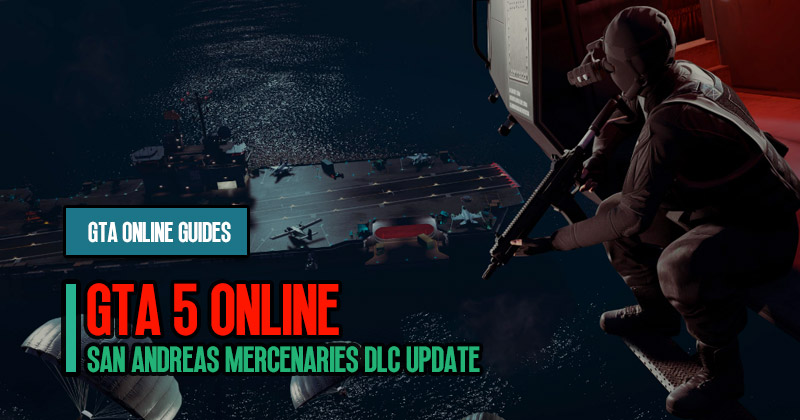 ↖ Purchase the Avenger
The Avenger is receiving major updates with the Mercenaries DLC. Although there is a possibility of it going on sale after the release, it is unlikely for the first couple of weeks. The Avenger is expected to increase in price on day one, considering the new weapons and overall value it will offer. This vehicle will serve as a core component of the update, with an enhanced aerial command center, new operations terminal, weapon system upgrades, and opportunities for valuable contraband and cash liberation. Additionally, the Avenger provides good performance, flight modes, autopilot, and robust defense capabilities against homing missiles.
↖ Purchase the Hangar
The hangar is also receiving updates with the Mercenaries DLC. Currently, hangars are 20% off until early Tuesday morning, making it an excellent time to buy one. Hangars serve as a hub for your smuggling business and can be used to store and modify aircraft. Owning a hangar at Fort Zancudo grants low-level access clearance, allowing you to enter the military base without incurring a wanted level. Hangar ownership also offers the option to call your personal aircraft and insurance coverage for your hangar's aircraft.
↖ Acquire Armored Vehicles
Armored vehicles such as the HVY Nightshark, Omnis EGT, and Ocelot Virtue provide substantial protection against enemy gunfire and explosives. These vehicles can withstand more damage than regular vehicles, offering an edge during intense chases and fights in high-risk missions.
↖ Invest in Powerful Aircraft
Consider purchasing powerful aircraft to store in your hangar. Recommended options include the Hydra, Besra, P996 Laser, Buckingham Pyro, Mammoth Avenger, Buckingham Alpha Z1, and Western Company Rogue. These aircraft offer good firepower, survivability, and mission versatility.
↖ Sell Business Stock
If you have stock in businesses like the nightclub, acid lab, and bunker, consider selling them before the update. However, hold onto crate warehouses and wait for potential bonuses before selling.
↖ Earn Extra Money
To increase your funds before the DLC release, try the following methods: participate in the Cayo Perico heist, complete the Dr. Dre contract, perform Payphone hits, sell acid lab stock, collect G's caches, complete bunker deliveries, export mixed goods, deliver vehicles for your auto shop clients, perform MC clubhouse bike deliveries, and collect money from safes at the agency, nightclub, and arcade.
Keep in mind that these recommendations are not mandatory but can help you maximize your experience with the San Andreas Mercenaries DLC update. The estimated cost for the DLC on day one ranges from 5 million dollars for a few vehicles to 15-20 million dollars for everything. If you want all DLC content, including drip-feed purchases, expect to spend 30-50 million dollars. It's crucial not to overspend right before the update and only consider these recommendations if you have surplus cash.
Most Popular Posts
Popular Category Lists