Easy Making GTA 5 Money with The Air Freight Cargo Cell Mission Bonus
Are you looking to make some easy money in GTA 5 online? In this guide, we'll show you the best methods for solo players to generate income quickly and efficiently. With the altered payouts in Rockstar's latest update, we'll also cover some payout modifications that you'll want to take advantage of.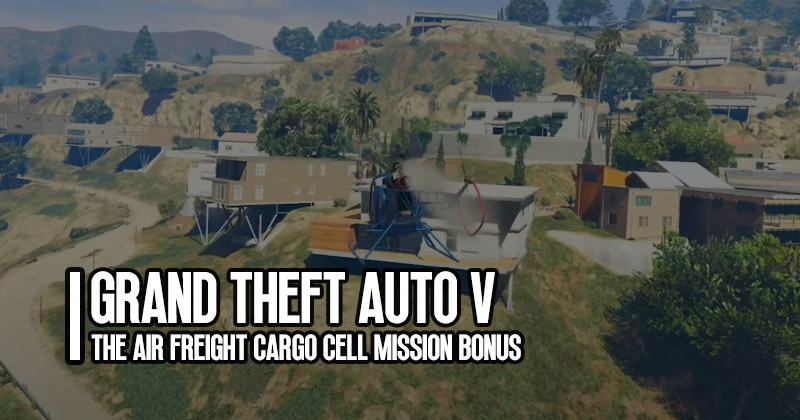 The air freight cargo cell mission bonus is the most profitable method for earning money this week.
Rockstar already made this business triple money in RP with the Los Santos drug wars DLC update.
However, this week they're dishing out a 50% bonus on top of those already tripled rewards.
This means that players will now be earning essentially 4.5 times the money in RP with air freight cargo this week in GTA.
The source missions for air freight cargo are gritty, and they do take a long amount of time to source all 50 crates if you're playing solo. However, they're quite fun, in my opinion, barring a few exceptions here with a couple of different source missions.
If you sell a fully stocked hangar of either medical supplies, chemicals, or narcotics, you will get a 70% sale bonus when maxed out of 50 crates in your hangar.
Normally, you would make 2.55 million with permanently tripled rewards.
But double money on this business means you'll now be earning 3.825 million per cell mission, and that's with no high-demand bonus if you're just playing in an invite-only lobby selling solo.
If you do sell in a full high-demand bonus lobby and you get that full high-demand bonus this week, you could potentially earn over 4.781 million dollars per cell mission in GTA.
That's an insane amount of money to make with a crate business that's six years old. While this will take some time, the payout is super rewarding, and the missions are fun, engaging, and also just a good time for an active method of making money by farming missions.
The only source mission that's obnoxious is the Titan source mission, where you have to escort a Titan aircraft across the entire map and take out incoming buzzards that fly your way seeking to destroy that Titan. It's not necessarily hard.
it's just a nuisance and a tedious mission, and it easily takes 15 minutes, at least because the plane dictates when you finish the mission, and you only get to finish the mission when that plane reaches its destination.
So, there's no way to speed things up here: you're just at the mercy of this slow-flying Titan flying across the map, so I always reload sessions and just do another source mission to replace that one as that'll save me time.
Most Popular Posts
Popular Category Lists