GTA 5 Guide: How to Make Million Money in Under 2 Hours?
This week in Grand Theft Auto V Online, you have the perfect opportunity to make a significant amount of money. In this guide, I will show you how to earn over $3 million in less than two hours. To accomplish this, you will need three different properties: the Kasaka submarine, the auto shop, and the agency.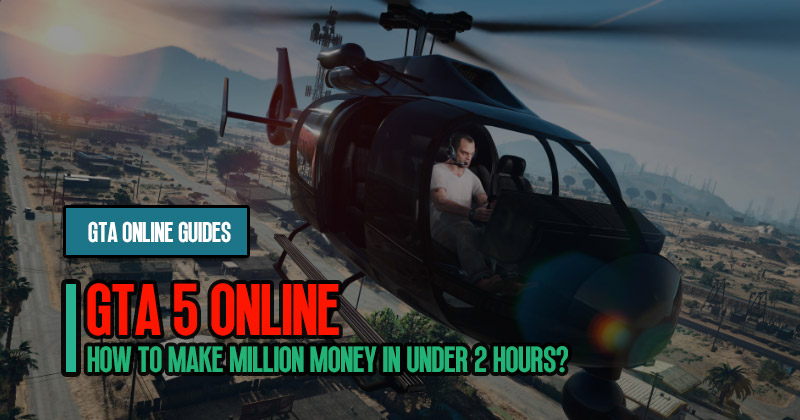 ↖ Auto Shop Contracts: Triple Payout
During this week, auto shop contracts are paying out triple the usual amount. The highest paying contract is the Union Depository contract, which will reward you with $810,000 upon completion. This will be our primary focus. Follow these steps to maximize your earnings:
If the Union Depository contract is not available at your auto shop, start any other contract.
Once outside your auto shop, access your phone and select "Cancel Contract" from the Quick Jobs section in the Pause menu.
Return to your auto shop, and a new set of contracts will be available for you to choose from.
Repeat this process until the Union Depository contract appears. It may take a few attempts, but it's worth it because it pays significantly more than other contracts this week.
↖ Union Depository Contract Setup
Once you have the Union Depository contract, you need to complete the setup missions efficiently. Here's how:
The first setup mission involves going to an apartment, eliminating all the enemies, heading down to the garage, and driving an armored SUV to a specified location.
To save time between setups, change your outfit in your auto shop immediately after finishing the first setup mission. This will save the game and prevent progress loss. Also, change your spawn location to your auto shop and find a new lobby, which saves you travel time.
The second setup mission is straightforward. Go to Los Santos International Airport (LSIA) and steal a police helicopter. Fly directly to the Union Depository in the city center.
At the Union Depository, scan the bank manager's car, which is always a light blue Comet. Ignore the other cars and focus on scanning the blue Comet.
Tail the bank manager's vehicle to either Vespucci Beach or a hotel in the city. Look for the bank manager, who will be wearing a distinct suit. Take a compromising photo of him with a woman he's cheating with, but wait until they start hugging.
Once the mission completes, jump out of the helicopter, change your outfit again, switch lobbies, and return to your auto shop.
The finale of the contract involves dealing with numerous enemies. Take your time, use snacks for health, and be cautious of enemies behind you. Eliminate them and head to your getaway vehicle after shooting the driver of one of the cars doing laps around the car park.
Losing the cops should be relatively easy. If you encounter difficulties, consider going to the police station in Vinewood and accessing a helicopter on the roof for a quicker escape or travel across the map.
Deliver the gold to the client, and you'll receive a payout of $810,000.
↖ Additional Steps
Unfortunately, there is a one-hour cooldown on running the Union Depository contract again. To make the most of your time, follow these additional steps:
Immediately start a pay phone hit from Franklin at the agency. This will take around 3 to 5 minutes and reward you with $85,000.
Complete a Cayo Perico heist. This is a well-known heist with numerous guides available, and it rewards you with $1.31 million. The completion time may vary, but for reference, it took 46 minutes in this case.
Return to your auto shop and check if the Union Depository contract cooldown has expired. If not, perform another pay phone hit for $85,000.
Once the cooldown is over, run the Union Depository contract again, adding another $810,000 to your earnings.
After completing the Cayo Perico heist, there is a cooldown of approximately two and a half hours. During this time, you can continue running different auto shop contracts, which are fun and still provide a payout of around $500,000 for 20 to 25 minutes of work. This means you can earn at least $1 million per hour, even after the Cayo Perico cooldown.
By following these steps, you can make approximately $3.1 million in under two hours of playtime. Take advantage of this week's opportunities in Grand Theft Auto V Online to boost your virtual wealth.
Most Popular Posts
Popular Category Lists