How to Farming Old School Runescape Adamant Dragons?
Welcome to This is on Drop Rate, a series where we hunt for rare items in Old School Runescape within their stated drop rates according to the OSRS Wiki. Today, we will be hunting for the Dragon Metal Slice, which is obtained from Adamant Dragons in the Lithkren Vault at a drop rate of one in 5,000. This item is one of the three pieces you need to make the Dragonfire Ward, which sadly, is not as commonly used as it looks.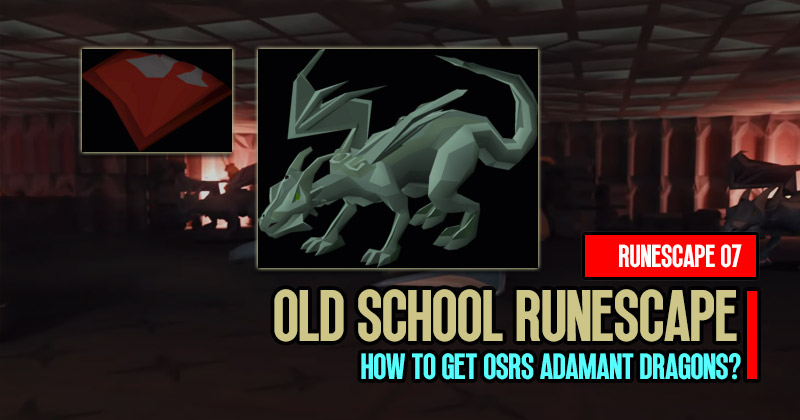 To obtain this rare drop, we will need to face Adamant Dragons, which are quite different from other dragon creatures in the game. They have multiple attacks that require our full attention.
Firstly, they have a poison projectile that hits where we are standing and then splits into two more projectiles that we have to avoid. Even with an anti-poison potion, we still take a decent amount of damage.
Secondly, they have a Ruby Bolt Special Attack that hits through protection prayers, dealing 20 hit points for 10 of their own HP. This is essentially unavoidable damage.
Lastly, they can use all combat styles - melee, ranged, and magic attacks. While melee attacks are avoidable by standing far away, magic and ranged attacks are completely random.
All of these factors make the grind for the Dragon Metal Slice way worse than other rare drops, such as the Dragon Full Helm from Mithril Dragons.
To maximize our chances, we need the best gear in the game to kill Adamant Dragons as fast as possible. This gear is worth around 1.8 billion OSRS GP.
We also need to be prepared with antidote potions, home teleports, and high alchemy runes in case we get any rune items or dragon items.
We will start by using a Digsite Pendant to teleport to Lletya and then run north to the Lithkren Vault where the Adamant Dragons reside.
We will use our Sated Heart and Extended Super Antifire potions, as well as Protect from Ranged and Augury prayers.
During the grind, we will have to deal with poison splats and the Ruby Bolt Special Attack, which can hit up to 20 damage at maximum.
To avoid dying, we need to stay around our hit points and pay close attention to their attacks.
In the end, we hope to obtain the Dragon Metal Slice. However, if we do not receive it within the stated drop rate of one in 5,000, we will have to give away half of our loot to our viewers. So, let's hope we get lucky with this rare drop.
Most Popular Posts
Popular Category Lists