GTA 5 Guide: GTA Online Upcoming Summer DLC
Grand Theft Auto Online, released in 2013, is a dedicated multiplayer title by Rockstar Games that has evolved into a vast and ever-expanding world over the years. Unlike its predecessor, it was not developed as a mere multiplayer mode for Grand Theft Auto V but as a separate and ambitious project in its own right. In this guide, we'll be discussing the latest information and rumors surrounding the upcoming summer DLC for GTA Online.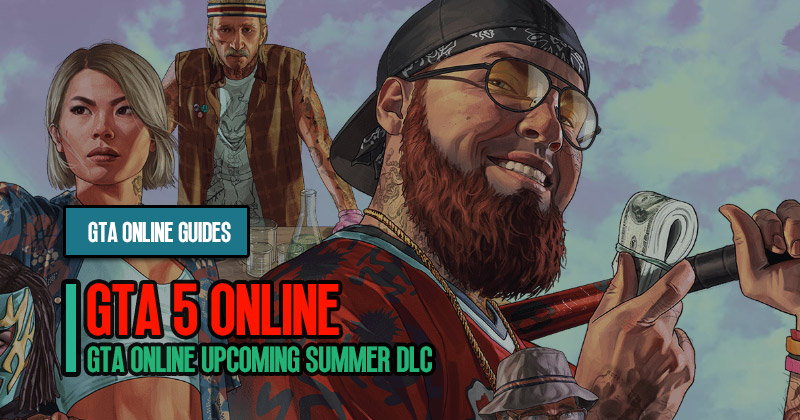 So far in 2023, GTA Online hasn't received any major DLC updates. This is mainly because Rockstar has been focusing on finishing and releasing GTA 6. The team that was previously working on GTA Online DLC has been shifted to complete GTA 6. While this means that GTA Online might be neglected for some time, the positive side is that we can expect GTA 6 to be released on time next year.
Initially, we were expecting two main updates for GTA Online this year: one during the summer and another in late December. However, there is speculation that Rockstar might cancel the summer DLC in order to focus on revealing GTA 6 this summer. Recently, a leaked letter hinted at Rockstar's plans to advertise GTA 6 in Miami, Florida, which is rumored to be the game's main location. Additionally, Rockstar has expressed ambitions for a major revenue increase in mid-2024, which aligns with the possible release of GTA 6.
Rockstar has shifted to a one-year release cycle for GTA 6, meaning that the time between the game's reveal and release will be shorter than it was for GTA 5. If the game is indeed set for a mid-2024 release, we can expect a reveal to happen soon. As for the December DLC, it is still likely to happen, as Rockstar has traditionally released a flagship update during that month. However, only time will tell if this trend continues.
Even with the focus on GTA 6, Rockstar has not abandoned GTA 5 Online. They still have a dedicated team working on it, ensuring that any necessary patches, including security fixes and glitch patches, are implemented. So players can rest assured that the online experience will continue to be maintained.
There has been speculation about a final DLC for GTA 5 Online that could include the return of characters like Michael, Trevor, and Franklin. While this would be an exciting addition, priorities at Rockstar can change, so it's important to keep an eye on official channels such as the Rockstar Games Newswire and their social media for the latest news.
In conclusion, there may only be one or two updates left for GTA 5 Online before the release of GTA 6. However, the silver lining is that GTA 6's DLC updates are rumored to be more expansive and substantial than what we've seen in GTA 5.
Most Popular Posts
Popular Category Lists