Path of Exile Currency Flipping Guides
Flipping, as defined, is the art of purchasing items and reselling them quickly for a profit. In volatile markets, particularly those with inexperienced traders, you can gain an advantage over others and potentially amass great wealth. In this Path of Exile guide, we will discuss Poe currency flipping and how you can make a profit by attracting players to your hideout. Currency flipping is a simple concept of buying low and selling high. However, in order to be successful, you need to follow these steps: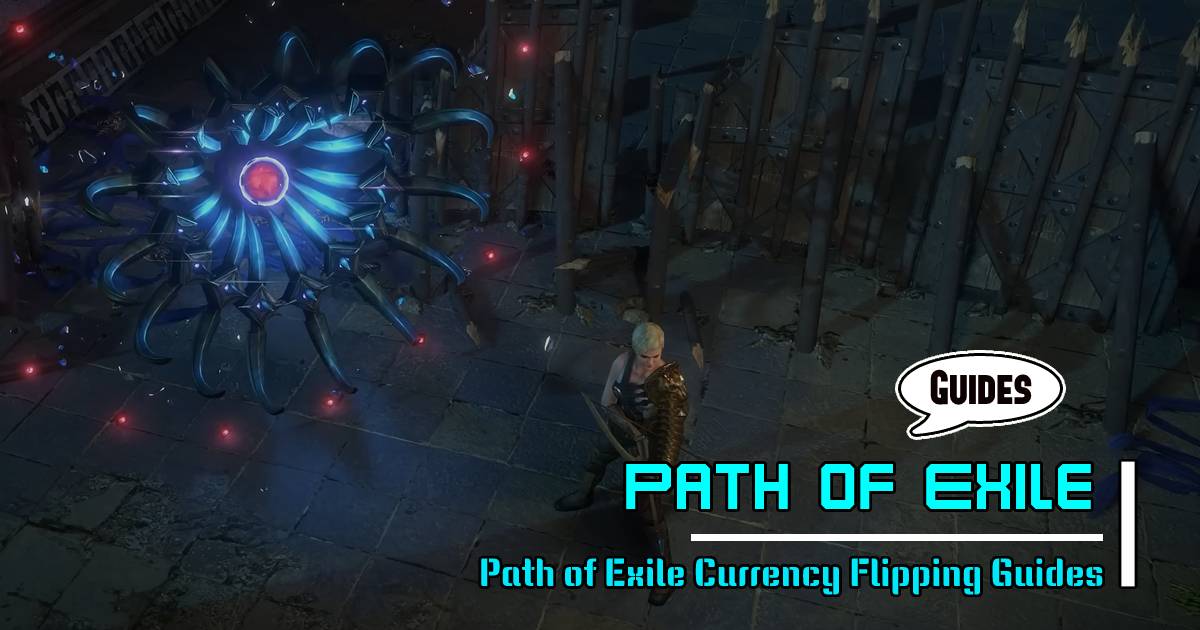 ↖ Step 1: Know Your Niche
Decide on the type of currency you want to focus on selling. Do you want to trade normal currency, Eldritch currency, scarabs, or something else? Understanding your niche will help you target the right audience and maximize your profits.
↖ Step 2: Utilize the PoE Trade Website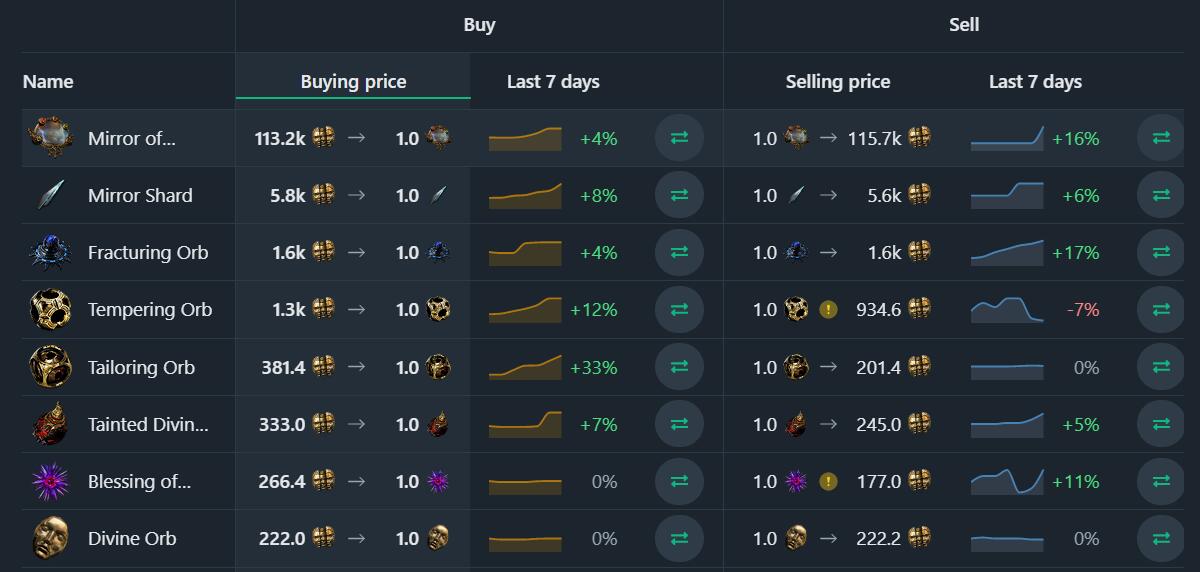 Visit the PoE Trade website to gather valuable information about currency values. Familiarize yourself with the currency exchange rates and price trends. This website will provide you with a wealth of data to make informed decisions.
↖ Step 3: Master the Art of Setting Buyouts
The key to successful flipping lies in setting buyout prices. Chaos orbs are often used as the main catalyst for buyouts. For example, if you are buying 350 alterations, you can offer the seller 30 chaos orbs in exchange. This establishes the foundation for your profit-making process.
↖ Step 4: Selling the Acquired Currency
Now that you have obtained 350 alterations from the seller, it's time to sell them. Use the acquired alterations as your catalyst and set a price for them. For instance, you can list them for 350 Chaos orbs. When potential buyers right-click on the alterations, they will see a price of 35 chaos orbs. This means that you will make a profit of 5 chaos orbs from the 30 chaos orbs you initially invested.
↖ Step 5: Exercise Patience
Currency flipping requires patience. You need to wait for the right opportunities to make profitable trades. Be patient and keep an eye on the market. Don't rush into selling if the prices are not favorable. Wait for the best chance to maximize your profits.
That concludes our guide on currency flipping. We hope these steps help you make successful trades and generate profits. Remember to stay safe and happy flipping, Exiles!
Most Popular Posts
Popular Category Lists