Pokemon Go Fest 2023: Ultimate Summertime Guide
Summertime is here, bringing the Sun shinies and the much-awaited Pokemon Go Fest 2023. This year's event promises to be the biggest yet, featuring new mythical and shiny Pokemon, exciting features, and more. This guide will provide you with all the juicy details about the event, including the new additions, exclusive experiences, and how to make the most of your Pokemon Go Fest adventure. So buckle up and get ready for an epic summer of Pokemon hunting!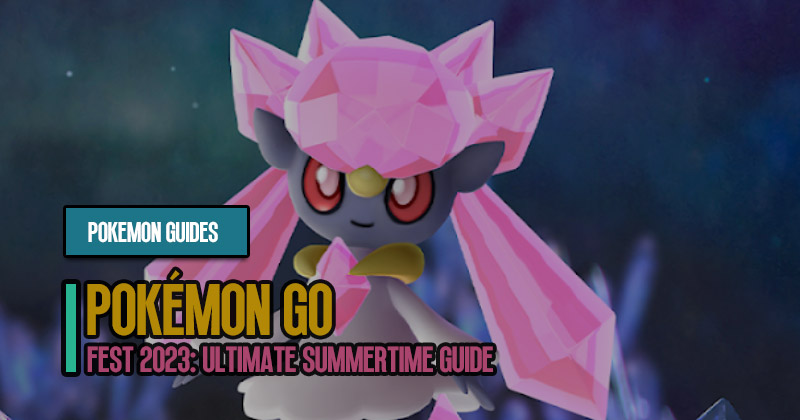 ↖ New Shiny Pokemon and Features
Let's start with the star of the show: the shiny Pokemon. Pokemon Go Fest 2023 introduces a plethora of new shiny Pokemon for trainers to discover. Some new shiny debuts include Gumi, Orenguru, East and West Shellos, and Jolteon. These shiny Pokemon will be available during the global event, as well as the in-person events that take place before the global event.
In addition to the new shinies, there is a unique twist to this year's event. Each of the four habitats featured during the event will have its own costume Pikachu. These costumes, Pikachus will be wearing crowns made of materials related to the habitat. The habitats include Pyrite Sands, Malachite Wilderness, Aquamarine Shores, and Quartz Terrarium, each reflecting the theme of the current season, the Season of Hidden Gems.
↖ Ticket Holders vs. Non-Ticket Holders
It's essential to understand that there are two different experiences during Pokemon Go Fest 2023: one for ticket holders and one for non-ticket holders. You can still enjoy bonuses and special spawns even if you don't purchase a ticket. However, ticket holders will have access to exclusive features and rewards.
For ticket holders, the highlight is the brand-new mythical Pokemon, Deoncy. This dual fairy and rock-type Pokemon will be encountered through a special research storyline. Ticket holders will also enjoy incense-exclusive Pokemon encounters and an increased chance of encountering shiny Pokemon. Additionally, they will receive various benefits, such as free raid passes, special trades, and exclusive spawns.
Non-ticket holders, on the other hand, will still experience some fun bonuses. They can enjoy exclusive spawns, one-hour lure modules, themed field research, and an increased remote raid pass limit.
↖ IRL Experiences: London, New York City, and Osaka
Pokemon Go Fest 2023 will not be limited to virtual gameplay. Three in-person events will be held in London, New York City, and Osaka. Each event offers unique experiences and spawns, making it a memorable adventure for trainers attending in person.
The event will be split between Rockwell Park and the city experience in London. The habitats in London include Dark Jungle, Fairy Garden, Hypnotic Glacier, and Volcanic Island, each offering different spawns. Trainers attending the New York City event, which includes the Shiny Luck Tour hosted by the guide, can look forward to four unique habitats: Poison Swamp, Closed Treasures, Athletic Field, and Prehistoric Volcano. Osaka, Japan, will have the same event lineup as London, with similar spawns and habitats.
↖ Conclusion
Pokemon Go Fest 2023 is set to be an unforgettable summer event. With new shiny Pokemon, exclusive spawns, and exciting features, trainers worldwide can look forward to an action-packed experience. Whether attending an in-person event or participating virtually, there is something for everyone. Plan your strategy, catch those elusive shinies, and have a fantastic time at Pokemon Go Fest 2023!
Most Popular Posts
Popular Category Lists