Comparing Pokemon Go Level 50 Primal Kyogre vs Shadow 100 IV Metagross to Raid bosses
In this Pokemon Go guide, we will be testing out Primal Kyogre at Level 50 versus Shadow 100 IV Metagross at Level 50. Both Pokemon will be maxed out with 100 IVs, and we will be comparing their performance in raids. we will be using the same exact Pokemon each time, with the exception of moves that may be differentiating factors. We will also be timing ourselves to see how many seconds we have left when we take down the raid boss.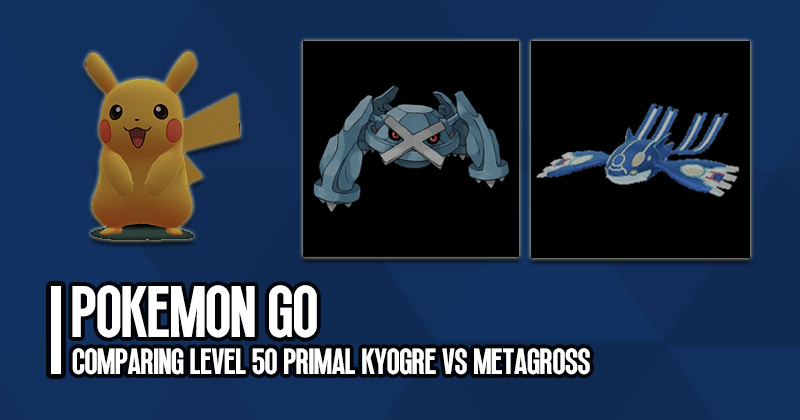 Firstly, we will be testing Primal Kyogre Level 50. Its moves are likely to be more effective against raid bosses, but its glassiness may make it more susceptible to attacks. In comparison, Shadow 100 IV Metagross Level 50 is a tougher Pokemon with high resistance.
After testing both Pokemon, we will compare their screenshots and analyze which one performed better in the raid. Shadow 100 IV Metagross Level 50 is a favorite of many players due to its high defense and attack stats, making it an excellent choice for raids. On the other hand, Primal Kyogre Level 50 is a great choice for its powerful moves that can deal massive damage to raid bosses.
When selecting a Pokemon for raids, it's essential to consider its stats, moves, and overall effectiveness against the raid boss. Make sure to use a Pokemon that is strong against the raid boss's type, and don't forget to stock up on potions and revives to heal your Pokemon after battles.
In conclusion, Primal Kyogre Level 50 and Shadow 100 IV Metagross Level 50 are both excellent choices for raids. It's up to you to decide which Pokemon to use based on your play style, the raid boss's type, and other factors. With the right strategy and preparation, you can take down any raid boss and become a master Pokemon trainer.
Most Popular Posts
Popular Category Lists