Path of Exile 2 Latest Updates: What We Know So Far
Greetings, Path of Exile enthusiasts! Today, we have some exciting news to share with you about the highly anticipated sequel, Path of Exile 2. Recently, a new trailer was revealed during the Summer Games Fest, showcasing captivating visuals and intriguing gameplay. In this article, we'll delve into the details of the trailer and discuss the latest updates we have for Path of Exile 2.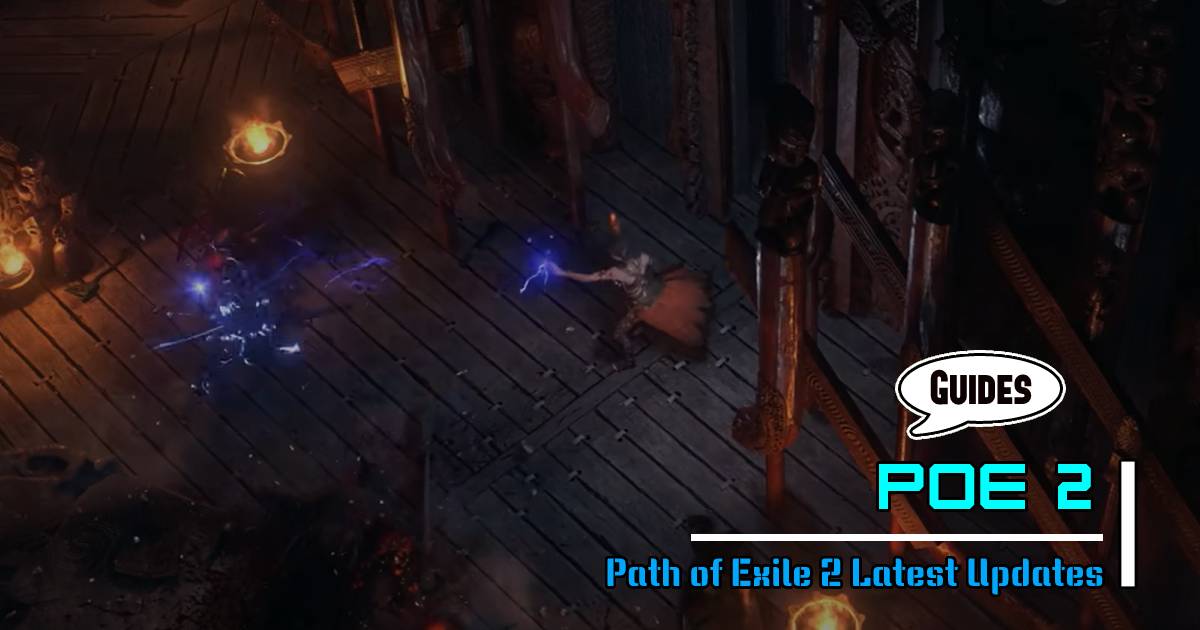 ↖ Path of Exile 2 New Trailer
The trailer for Path of Exile 2, titled Ngamakanui Teaser, treated us to a stunning display of lightning effects and mesmerizing visuals. While the trailer lacked a user interface, it provided a glimpse into the revamped mechanics and skill gems of the game. Interestingly, many of the showcased skills bear a resemblance to those found in Diablo 4, giving the game a fresh and dynamic feel. The graphics and lighting effects showcased in the trailer are truly impressive, building anticipation for the release of Path of Exile 2.
↖ Path of Exile 2: An Overview
Path of Exile 2, initially referred to as Path of Exile 4.0, is a major expansion that promises to revolutionize the game. Similar to the introduction of the ten acts in the previous expansion (3.0), which merged the normal, cruel, and merciless difficulties into a seamless campaign, Path of Exile 2 offers a seamless transition from the original game. This means that there will be no separate game or additional purchases required. Instead, players will update their existing Path of Exile client to access the new content.
↖ What to Expect
With Path of Exile 2, players will have the option to create characters for either Path of Exile 1 or Path of Exile 2. However, it's worth noting that progressing through the entire campaign of your chosen path will be necessary before delving into the endgame content. The development team has made significant updates to the game's engine, resulting in breathtaking visuals and a complete overhaul of the gameplay experience.
↖ Exciting Changes and Features
Expanded Ascendancy: Path of Exile 2 introduces additional Ascendancies for each class, including a second Ascendancy for the Scion and three new Ascendancies for classic classes such as Ranger, Templar, and more.
New Weapon Types: Spear and crossbow make their debut in Path of Exile 2, offering players fresh options for combat and customization.
Shape-Shifting: Long-awaited by the community, shape-shifting abilities will be introduced, allowing players to transform into formidable creatures such as werewolves or bears.
Enhanced Sockets System: Sockets on gear will be preset in Path of Exile 2, simplifying the process of upgrading items. Players will focus on acquiring powerful gems instead of worrying about linking and coloring sockets. Fusings will be removed from the game entirely.
Skill Gems and Build Diversity: The new socket system opens up possibilities for powerful six-linked gem combinations, potentially impacting skill balance and building diversity. Players may witness a rise in "two-button" builds that utilize multiple abilities in synergy.
↖ Anticipated Updates and More
In addition to the aforementioned changes, Path of Exile 2 is set to receive updates to its endgame content, introducing new pinnacle bosses and reworking campaign elements into challenging in-game encounters. The map system will also be expanded, offering a greater variety of environments for players to explore. Notably, the developers aim to address certain clunky maps like Graveyard, enhancing the overall gameplay experience.
Conclusion
Path of Exile 2 is poised to be a monumental update to the beloved action role-playing game, breathing new life into the already thriving Path of Exile universe. The graphics overhaul, expanded mechanics, and fresh features guarantee an exhilarating journey for both new and seasoned players. We eagerly await further updates, which will likely be revealed during the upcoming ExileCon.
Most Popular Posts
Popular Category Lists