Efficient Gil Farming and Job Leveling Guide in Final Fantasy XI
This guide will share a legitimate and effective method to earn over 1 million Gil in Final Fantasy XI using a level 1 sword. By utilizing the wonders of the game and employing intelligent strategies, you can accumulate wealth and level up your jobs simultaneously. This guide focuses on farming basement cells, which serve multiple purposes, including job levelling and generating income. Read on to discover how to make the most out of this method.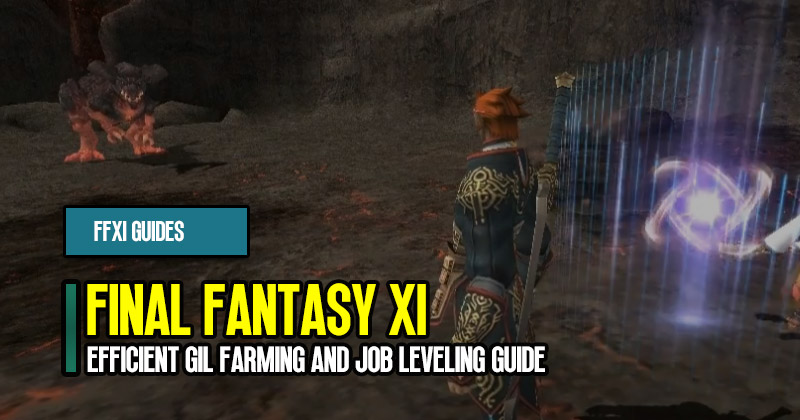 ↖ Step 1: Setting Up in Wonders
Choose Wonders as your preferred location for Guild Points cooking.
The proximity of monsters to the zone in Wonders makes it an ideal spot for this farming method.
Find a basement cell and immediately zone into wonders. Zone back out to reset the timer on basement cell drops. Basement cells drop every five minutes, and by zoning, you nullify the timer, allowing for more efficient farming.
↖ Step 2: Farming Basement Cells
The main goal is to acquire basement cells, which can be used for various purposes.
Basement cells become valuable as you level up your jobs, especially from levels 1 to 10.
On average, you can obtain around 45 to 60 beastman seals while leveling from 1 to 10.
This method allows you to earn approximately 300,000 Gil by running Amphibian Assault, an accessible and consistent event. However, other events like Under Observation or Fly versions are also viable.
Occasionally, you may receive additional valuable drops such as lightning ores, which can fetch around 380,000 to 400,000 Gil.
↖ Step 3: Job Leveling and Gil Farming
This method enables you to simultaneously level up your jobs while accumulating wealth.
Once you have enough basement cells, acquire the corresponding orb and proceed to the desired BCNM (Battlefield Control Module) version.
Amphibian Assault is recommended due to its relative ease and consistent rewards.
Set up groups for the fights and complete the BCNM event.
Repeat the process as needed to maximize your earnings.
↖ Additional Tips
Amphibian Assault is known for its reliability and profitability, making it an excellent choice for this method.
Keep in mind that repeating fights can be time-consuming and may require running through the temple, which can be a hassle.
This method provides a steady income stream and is especially beneficial for players working on HQ staffs.
Consider investing in HQ staves for your Ninja job to enhance its capabilities and effectiveness.
By focusing on obtaining all the HQ staves before fully committing to the Ninja job, you can optimize your playstyle.
Conclusion:
By utilizing the wonders of Final Fantasy XI, specifically in Wonders, you can effectively farm basement cells to earn over 1 million Gil. Additionally, this method allows for job leveling from 1 to 10 and offers a consistent source of income. Amphibian Assault is recommended due to its accessibility and reliability. While repeating fights may be cumbersome, the rewards make it worthwhile. Implement this guide, unlock jobs, level them up, and amass a fortune in the process.
Most Popular Posts
Popular Category Lists