Diablo 4 Farming Forgotten Souls and Resetting Loots Guides
In Diablo 4, finding valuable resources like Forgotten Souls can greatly enhance your gameplay experience. In this guide, we'll explore a hidden method or mechanic in the game that allows you to quickly farm an abundance of Forgotten Souls. We'll also discuss how you can reset the loot and maximize your gains. So, let's dive into the details!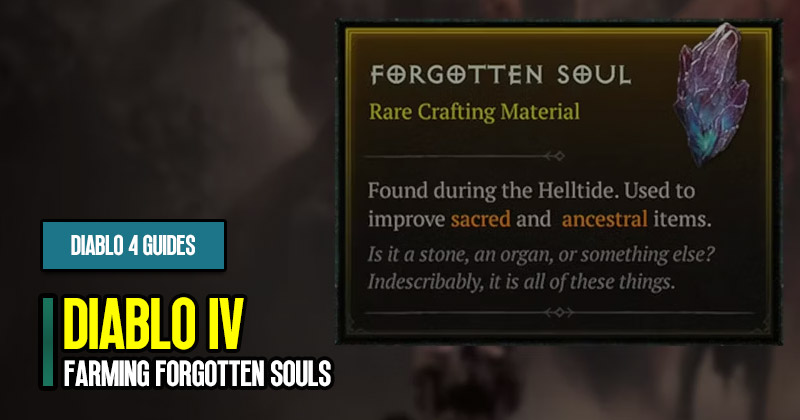 ↖ Finding the Special Mining Spots
To begin, you need to locate special mining spots that guarantee the spawn of Forgotten Souls. These spots are associated with the Screaming Hell event, and opening them grants you access to these valuable resources. Our guide will focus on two spots mentioned by a viewer who discovered this information.
↖ Resetting the Loot
Once you've opened a Screaming Hell event location with one character, that character cannot open it again. However, the method we're about to share allows other characters who haven't opened that location to reset the loot and obtain Forgotten Souls. This means you can farm additional Forgotten Souls by coordinating with friends or utilizing multiple characters.
↖ Coordinating with Friends
Gather your friends or party members at the same spot where the Screaming Hell event occurred. As long as they haven't opened the location with their characters, they can also obtain Forgotten Souls. By working together and taking turns opening the event, everyone in the party can benefit and acquire a significant number of Forgotten Souls within a short period.
↖ Utilizing Alternate Characters
If you have an older character that has unlocked higher difficulty levels, you can take advantage of this method even further. By logging in with your high-level character and visiting the same location, you can open the event and obtain more Forgotten Souls. Your friends or party members present at the spot can also benefit from this additional loot.
↖ Exploring Multiple Locations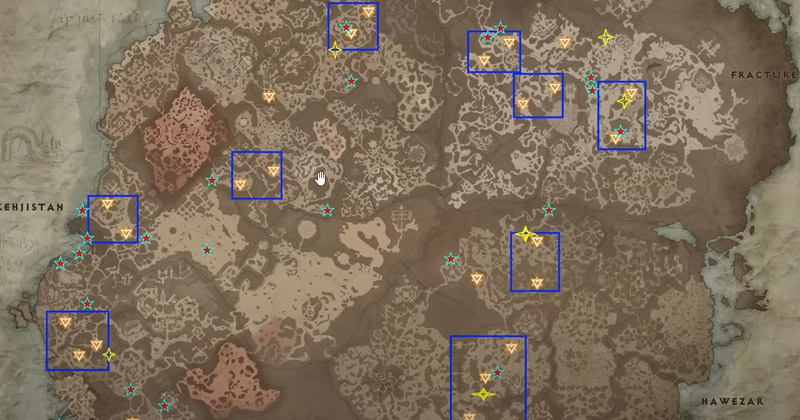 While we have identified several locations marked by yellow stars on a map, it's important to note that not all of them are guaranteed to yield Forgotten Souls. Some spots might not spawn the desired resources. To help the community, we encourage players to share any new locations they discover on our Discord server. We'll update the map with these locations, creating a comprehensive guide for finding Forgotten Souls.
↖ Cautionary Notes
It's crucial not to overuse this method, as it may potentially be a hidden mechanic or even a bug. We acquired a considerable number of Forgotten Souls, but they recommend caution and avoiding excessive exploitation. Overdoing this method may have unintended consequences, so exercise moderation when using it.
Conclusion:
By following this guide, you can efficiently farm Forgotten Souls in Diablo 4. Remember to coordinate with friends or use multiple characters to maximize your loot gains. While this method provides a significant advantage, avoiding excessive exploitation and maintaining a balanced gameplay experience is essential.
Most Popular Posts
Popular Category Lists