What to Expect from Path of Exile ExileCon 2023?
ExileCon 2023 is just around the corner, and Path of Exile players are eagerly awaiting the exciting event. In this guide, we will discuss the schedule and expectations for ExileCon 2023, including predictions for Path of Exile 2 (PoE 2) and patch 3.22. Whether you're a seasoned veteran or a newcomer from other games like Diablo 4, this guide will help you prepare for the upcoming event and the content it promises to reveal.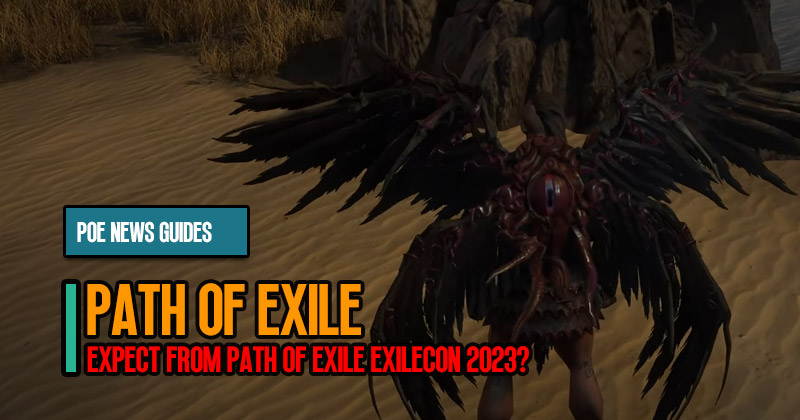 ↖ ExileCon 2023 Schedule
The schedule for ExileCon 2023 includes a packed program with three main parts: the main theater, streaming stage, and meet-and-greet section. The main theater will feature the keynote presentation, where big announcements and details about PoE 2 and Path of Exile Mobile, including Beta start dates, are expected to be unveiled. While the schedule doesn't explicitly mention patch 3.22, there is still hope for some news related to it during the event.
↖ Twitch Drop
| Twitch Drop | Requirement | Timeframe |
| --- | --- | --- |
| Raven Demon Wings | Watch any ExileCon stream for at least one hour | Jul 28, 2023 6:00 PM (EDT) - Jul 28, 2023 7:30 PM (EDT) |
| Heartseeker Portal | Accumulate four hours of watch time on any ExileCon stream over the weekend | Ending at Jul 30, 2023 1:00 AM (EDT) |
↖ Day 1 Highlights
Day 1 kicks off with the Keynote presentation, the highlight of ExileCon, where major reveals and upcoming features will be showcased. This is the moment players eagerly anticipate for exciting news about PoE 2. Following the keynote, there will be panel discussions and gameplay showcases, providing valuable insights into the game's development.
Notably, the "Character Skills" segment is likely to be a focus on PoE 2's new character skills, which will undoubtedly draw significant attention from players. The day will conclude with developer panels and Q&A sessions, offering opportunities for players to engage with the development team and learn more about the game's future.
↖ Day 2 Highlights
Day 2 continues with more PoE 2 gameplay showcases, interviews, and discussions, providing further insights into the upcoming content. The "Poe2 Animation Interview" segment could shed light on the game's visual and animation improvements, making it a must-watch for fans of the franchise.
↖ Expectations and Predictions
Regarding PoE 2, there are two possibilities: it is either close to release or far away. If PoE 2 is close, players might expect a release date within this year. However, if it is far from being ready, a Beta version could be announced, with the full release expected sometime in 2024.
As for patch 3.22, players anticipate a major update with significant changes to the game. Previous leagues may have been testing grounds for new mechanics and features that could be fully realized in this patch. However, it's important to be cautious, as there is a chance it might be a smaller update, especially considering the focus on PoE 2.
↖ Conclusion
ExileCon 2023 promises to be an exciting event, filled with reveals and insights into the future of Path of Exile. The schedule indicates a strong emphasis on PoE 2 and Path of Exile Mobile, with the potential for some news related to patch 3.22. Whether you're a veteran player or a newcomer, the event is a must-watch for all Path of Exile fans. So, prepare yourself for ExileCon and stay tuned for thrilling updates about the game we love.
Most Popular Posts
Popular Category Lists