PoE 3.22 Currency Guide: Making Divines with Mastering Expedition
If you're looking to make currency in Path of Exile without heavy investments, Expedition might be the answer for you. While there are already numerous guides on currency-making strategies, Expedition stands out as one of the easiest ways to generate significant wealth without relying on expensive scarabs or Atlas-specific sextants. This guide will explain why Expedition is so effective, how it works, and why it's an essential mechanic to capitalize on if you're not keen on using numerous additional rewards-enhancing items.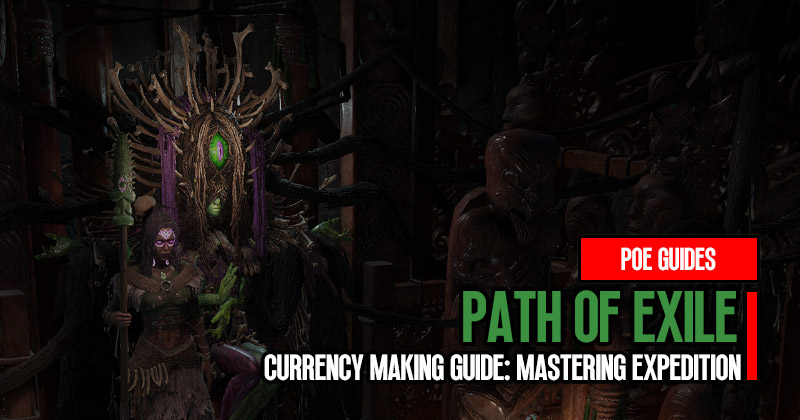 ↖ Why Expedition is So Good
Expedition offers several advantages for currency making:
Potential for valuable drops that can be sold for PoE Divines.
League-specific currency that can be traded for raw currency.
Crafting items that can be sold for substantial profits.
Protection against diminishing returns, making it more reliable than farming divination cards.
↖ How Expedition Works
Place explosives on the ground, which will explode and summon a group of monsters.
Defeat the monsters to obtain rewards, including currency, artifacts, and logbooks.
Logbooks are important because they provide constant success in generating currency in significant amounts.
↖ Building for Expedition
To optimize your Expedition runs, focus on the following talent points:
Chance to contain an Expedition encounter in your Atlas tree.
Increasing explosive radius, the number of explosives, and remnants in Expedition.
Take talents that improve logbook drops from runic monsters and increase the number of runic monsters in your maps.
↖ Atlas tree Detail
↖ Using the NPC Vendors
Two important NPC vendors in Expedition are Tujen and Dainik.
Tujen offers rewards in raw currency, making him an easy source of income.
Dainik provides currency that can be traded for other valuable items, including logbooks.
↖ Maximizing Logbook Rewards
Logbooks drop at a stable rate, usually every two to three maps.
They come in various types, dedicated to each NPC (Gwen, Rog, Tujen, and Dainik). Tujen and Dainik logbooks are more valuable and frequently sought after.
Selling logbooks: Check the prices for each type of Expedition logbook and sell the ones with the highest value.
Running logbooks: If you're efficient and enjoy running logbooks, it can yield even more currency and valuable uniques.
↖ Conclusion
Expedition is a solid strategy for farming Poe currency, especially at the start of a new league. It requires minimal investment, and with the right talents, it can yield consistent profits. However, keep in mind that upcoming game updates might affect the mechanics, so stay informed about any changes. Combine Expedition with other mechanics like Legion and Harvest for even better results. Whether you're playing solo or in a trade league, Expedition is an efficient and lucrative way to earn currency and craft powerful items.
Most Popular Posts
Popular Category Lists