Diablo 4 Season 1 Most Powerful Ice Shards Sorcerer Build
Diablo 4 introduces a plethora of exciting builds for players to explore. In this guide, we'll delve into one of the most powerful Ishar builds for the Sorcerer in Season One. With this build, you can effortlessly conquer tier 100 Nightmare dungeons, level up quickly, and annihilate bosses. Let's dive into the details and unleash the potential of the Ishar Sorcerer build.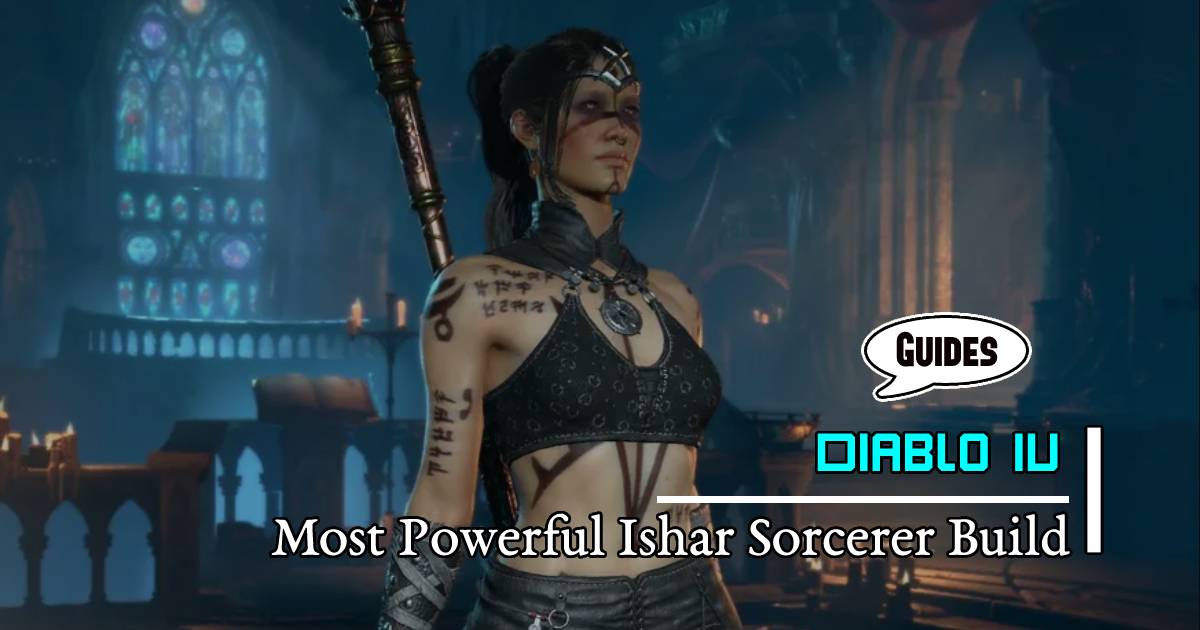 ↖ Build Planner
https://d4builds.gg/builds/59af3603-2d4c-4ec5-86dd-1440365b1f2c/
↖ Skills
Ice Shards (Main Damage Dealing Skill): Your primary source of damage, capable of dealing trillions of damage.
Frost Nova: Freezes and applies the Vulnerable status to enemies, enhancing your overall damage output.
Flame Shield and Ice Armor: These two barrier skills provide essential defense and survivability.
Teleport: One of the best movement skills in the game, allowing swift navigation through dungeons.
Freeze (Ultimate Skill): A lifesaver, offering immunity, chilling/freezing nearby enemies, and resetting cooldowns when activated.
↖ Enchantments
Fireball Enchantment: Applies burning damage to all skills, synergizing well with your entire skill set.
Ice Shards Enchantment (for crowd control): Allows Ice Shards to automatically target and destroy frozen enemies, perfect for clearing groups.
Frostbolt Enchantment (for bosses): Adds chill to Ice Shards, making it easier to stagger and defeat bosses.
↖ Skill Tree
Allocate points strategically to maximize damage, defense, and utility.
Prioritize core skills, defensive abilities, and key passives.
Consider adjusting skill points when transitioning between group play and boss encounters.
↖ Gear
Optimal gear stats include cooldown reduction, total armor, critical strike chance, critical strike damage, attack speed, and resource regeneration.
Legendary affixes significantly impact your build. Prioritize ones that enhance your key skills and defense.
Orange color socket accessories are crucial for Tarasha's and Tempting Fate Malignant Hearts, which boost your damage.
↖ Gems and Malignant Hearts
Use Ruby gems for armor (increased maximum life) and Emerald gems for weapons (increased critical strike damage to vulnerable enemies).
Equip The Barber Wrathful Malignant Heart for exceptional crowd control and boss-killing potential.
For the other two Malignant Hearts, use orange color socket accessories and slot Vicious Malignant Hearts, like Tarasha's and Tempting Fate, to amplify your damage output.
↖ Paragon Board
Customize your Paragon board for maximum efficiency in the Ice Shards build.
Focus on enhancing critical strike damage, vulnerable damage, non-physical damage, and defensive skills.
Adjust Paragon points based on your playstyle and the challenges you face.
↖ Conclusion
The Ice Shards Sorcerer build for Season One in Diablo 4 is a formidable force, excelling at clearing tier 100 Nightmare dungeons, leveling up swiftly, and obliterating bosses. With careful allocation of skills, gear, gems, Malignant Hearts, and Paragon points, you'll harness the full potential of this build. Whether you're seeking power in group play or facing formidable bosses solo, this build has you covered.
Most Popular Posts
Popular Category Lists