How to Get the Best Items in Diablo 4 With Trading Platforms?
In Diablo 4, acquiring the best items doesn't always mean grinding endlessly for that elusive drop. There's a more efficient way to upgrade your gear without having to rely solely on in-game luck. By understanding the trading system and the items that hold significant value, you can quickly gear up and dominate the game. In this guide, we'll explore how to get the best items in Diablo 4 without even having to play the game extensively.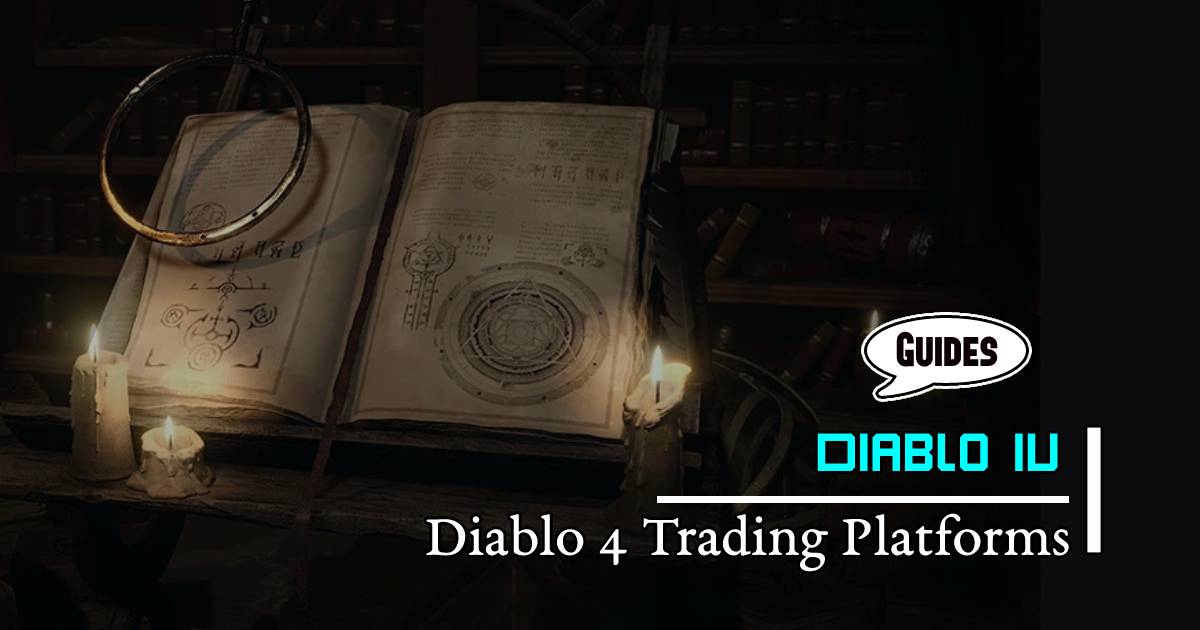 ↖ Trading Platforms
Diablo Sanctuary Discord
The official Diablo Sanctuary Discord is a partnered Diablo 4 Discord group that hosts various channels for trading.
Blizzard personnel are active in this group, ensuring a secure trading environment.
Remember, trading for in-game gold or items is acceptable.
↖ Diablo Trade Websites
DiabloTrade.gg and Diablo.trade are two reputable trading websites.
While using these websites, exercise caution when linking your Discord or Battlenet accounts to avoid potential security breaches.
These platforms provide a user-friendly interface to facilitate trading.
↖ Finding the Best Items
When searching for the best items, it's crucial to know what to look for and how to filter your search effectively.
Using Diablo Trade Websites
Access the trading website of your choice.
Specify the item you're looking for, such as a ring.
Select relevant filters, including season, hardcore or softcore, and class.
Set minimum and maximum price limits and specify desired stats.
↖ Prioritizing Stats
For rings, critical strike chance and high life are crucial for most builds.
Consider additional stats based on your character's requirements, such as resource generation or barrier generation.
Be prepared to adjust your desired stats to find items within your budget.
↖ Sorting Results
Check the results for items that match your criteria.
Pay attention to the status of the seller (green for online, red for offline).
Review the listed items and their prices.
↖ Contacting Sellers
Once you find an item you're interested in:
Click on the item.
Use the built-in messaging system on the trading website to contact the seller.
Discuss the trade, negotiate the price, and coordinate in-game trading.
↖ Rerolling Items and Character Changes
Sometimes, rerolling items or changing your character class may be necessary to optimize your gear. Be aware of the following:
Rerolling: It can be costly and may not always yield the desired results. Sometimes, it's more cost-effective to purchase a new item.
Changing Character Class: Consider switching to a different character class to improve your chances of getting specific stats that your current class can't roll.
↖ Valuable Item Tips
Certain stats are highly sought after in Diablo 4:
Rings: Aim for maximum critical strike chance and high life.
Weapons: Prioritize critical strike damage, vulnerable damage, and your class's main stat.
Defensive Stats: Look for items with plus life and cooldown reduction.
↖ Conclusion
In Diablo 4, getting the best items doesn't always require endless gameplay. Efficiently using trading platforms and understanding the value of specific stats can help you gear up and excel in the game. While trading for gold or items is the way to go, remember to adhere to the game's terms of service.
Most Popular Posts
Popular Category Lists