Poe Currency Farming Guide: Expedition Up to 10 Divines Per Hour
In Path of Exile, maximizing your poe currency gain is a crucial aspect of the game. One highly profitable strategy is the Expedition Extreme Archeology / Oppenheimer keystone Setup, which can yield an astounding 6 to 10 Divine Orbs of profit per hour. In this guide, we will delve into the details of this setup, including the Atlas skill tree, map configuration, and gameplay strategy.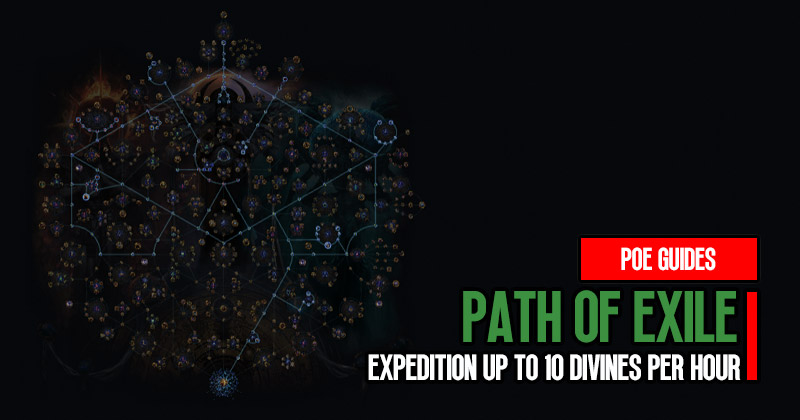 ↖ The Atlas Skill Tree Setup
Before diving into the nitty-gritty of this farming method, let's take a quick look at the Atlas skill tree setup that's essential for maximizing your currency gains. For this strategy, we'll be using 250 maps, including Shaper, Elder, Conqueror, Synthesis, and more.
↖ Atlas Tree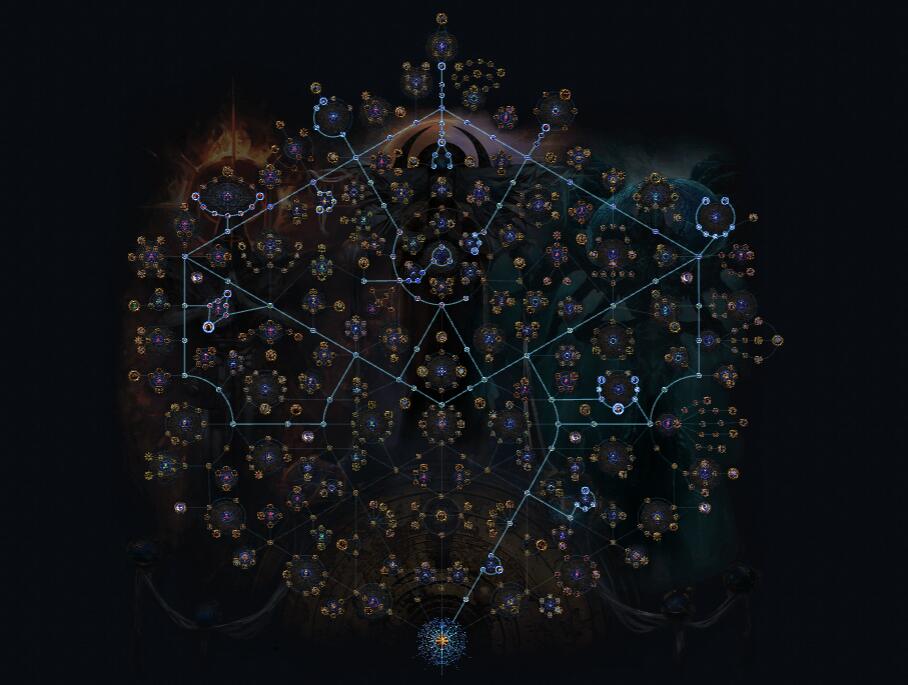 ↖ Atlas Setup
Map Selection: Start with a map like Beach or Tropical Island, which allows expeditions to spawn freely.
Modifiers: Use chisels and occasional scours for dangerous mods. Look out for modifiers like cannot regen, minus max resistances, and extra (monsters/players). Alchemy orbs should be used to roll maps.
Unique Maps: Avoid unique maps to maximize profits.
Additional Maps: Utilize Sacrifice Fragments if you have extra slots on your map device.
↖ The Farming Strategy
This currency farming strategy involves running maps efficiently, focusing on Expeditions, and optimizing your clear speed.
There are two phases to this method: the first 150 maps involve partial clearing, while the final 100 maps employ a faster, non-clearing approach.
↖ Phase 1: First 150 Maps (Partial Clearing)
Map Clearing: Spend around 2.5 to 3 minutes per map, partially clearing as you go.
Useful Items: Keep an eye out for items like the Opal Helmet with 21% attack speed, which can increase your profit potential.
Loot: During this phase, expect substantial loot, including Divines, currencies, maps, invitations, and more. Invitations can be quite valuable.
Profit: You can achieve an average of around 6 Divines profit per hour with this method. Even if you're slightly slower, 5 Divines per hour is achievable.
↖ Phase 2: Final 100 Maps (Non-Clearing)
Map Clearing: Speed is the key in this phase. Aim for under 2 minutes per map without any partial clearing.
Loot: While you'll get less loot per map, you'll see a significant increase in currency per hour.
Profit: Expect around 8.5 Divines per hour. If you're faster, you can make 9 to 10 Divines per hour.
↖ Running the Maps
Here's a step-by-step process for running the maps efficiently:
Map Selection: Choose your preferred map and use an Orb of Alchemy to roll it.
Expeditions: Once inside the map, locate the Expedition as quickly as possible. Expeditions are your primary focus.
Clearing: Skip past most monsters and focus on Expedition objectives. Do not clear the map fully.
Boss Fight: After completing the Expedition objectives, engage the map boss for additional rewards.
Loot and Exit: Collect loot, especially from Expedition chests. Skip any alters unless they are close to the Expedition objective. Open a portal and move on to the next map.
↖ Conclusion
This Path of Exile currency farming strategy offers an incredible profit potential of up to 10 Divines per hour. Even with a slightly slower clear speed, you can still make a substantial income of around 5 to 6 Divines per hour.
Most Popular Posts
Popular Category Lists