How to Choose the Best Diablo 4 Season 2 Class to Start League?
Diablo 4 Season 2 is just around the corner, and selecting a suitable class to kick off your adventure is crucial. This first article of a series will delve into the factors determining the best class for a season start. We've got you covered whether you're aiming for speed or a more leisurely pace.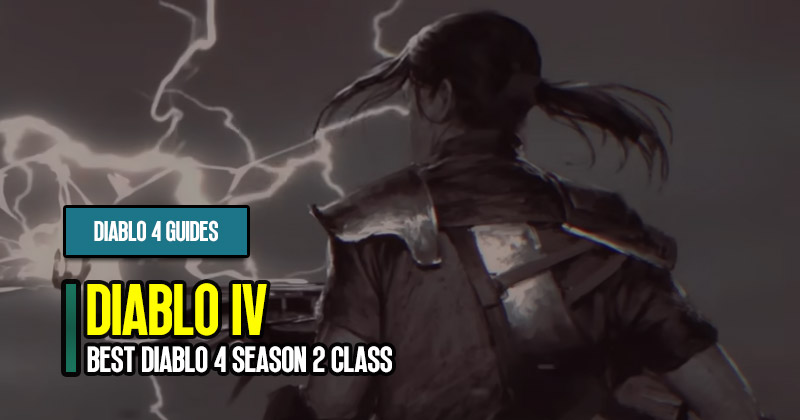 ↖ Understanding Inter-Class Races
You can choose any class in inter-class races without worrying about inherent levelling speed differences. It's a fantastic option if you aim to be the first in a specific class without competing against others. Choose a class that you enjoy and have some knowledge about. Druid and Barbarian might be the slowest to level, but if they're your favourites, go for it.
↖ Navigating the Overall Race
When it comes to the overall race to level 100, your class choice matters. Necromancer, Sorcerer, and Rogue are generally faster to level, making them top choices for this race. Necromancer was the fastest for the author, but personal preference plays a vital role. The author is leaning towards Sorcerer for Season 2.
↖ Balancing Fun and Efficiency
For those seeking a fun and smooth leveling experience without the pressure of racing, Necromancer, Sorcerer, and Rogue are recommended. They offer powerful abilities early on, making the leveling process enjoyable. Druid and Barbarian may be a bit slower and less accessible in the early game.
↖ Speculating on the Future
Anticipating a potential balance update, it's speculated that Sorcerer might become exceptionally powerful due to fixes in elemental resistances. We excited about Sorcerer's potential strength in Season 2.
↖ Conclusion
Ultimately, the best class in Diablo 4 Season 2 depends on your playstyle, preferences, and whether you're aiming for a competitive race or a more casual experience. Choose a class you enjoy that aligns with your goals for the season. Stay tuned for future articles, including leveling guides, to help you make the most of Season 2!
Most Popular Posts
Popular Category Lists