Diablo 4 Enchant Guides:How to Save Millions of Diablo 4 Gold?
If you've been playing Diablo 4 for a while, you may have realized that enchanting your gear can be an expensive endeavor. However, by enchanting your items in the right way, you can save millions of gold. In this guide, we'll walk you through the enchanting process and reveal a simple strategy to keep your Diablo 4 gold in your pocket.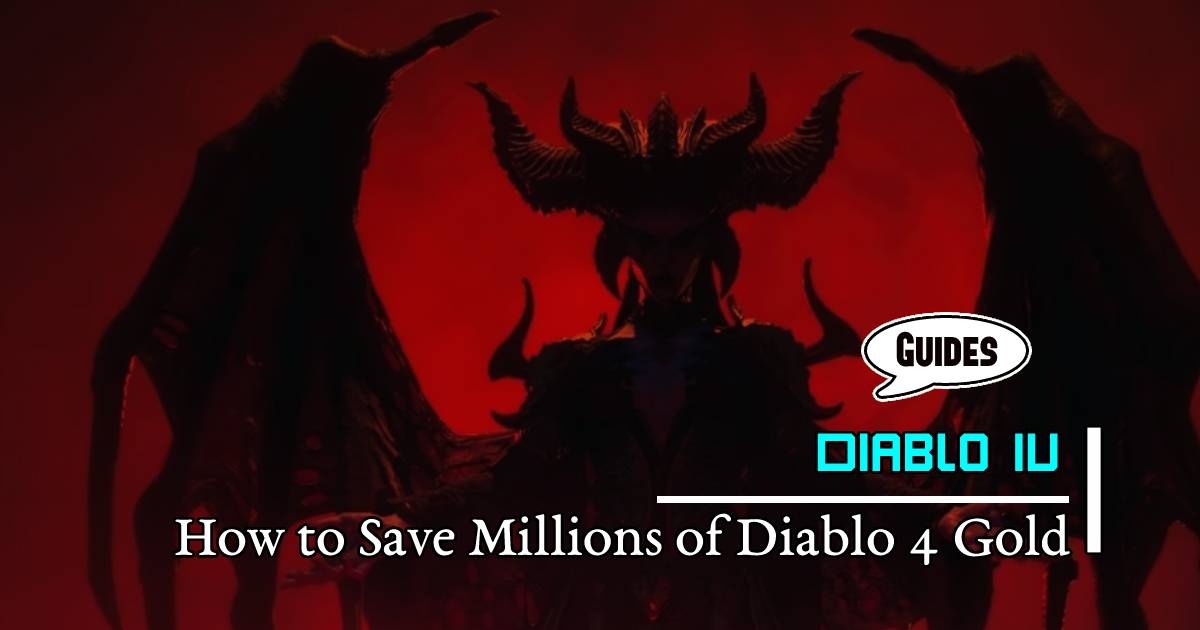 ↖ Understanding Enchanting
Enchanting in Diablo 4 becomes available from level 25 onwards or once you've added at least one aspect to your Collection of Power. You can find enchanters in most towns. To enchant an item, speak to the enchanter and select the "Enchanted Item" option. Then, place the item you want to enchant by replacing unwanted or fixed affixes with new ones. You can replace effects as many times as you want, but be aware that the cost will increase with each enchantment, potentially reaching millions of gold.
↖ Enchanting Basics
You can only replace one affix per item during enchantment.
After replacing one affix through enchantment, you cannot change any other affixes on the item.
During each enchantment, you're presented with three options: two random affixes to replace the current one and a "No Change" option.
Choosing "No Change" still consumes materials and gold, even if you don't get the desired affix.
↖ The Gold-Saving Strategy
To save millions of gold during enchantment, follow this simple strategy:
↖ - Don't Upgrade or Imprint Early
When you find a rare item with three or four great affixes, resist the urge to upgrade or imprint any aspects into it immediately. Doing so will significantly increase the enchantment cost.
Example 1: A non-enchanted rare glove costs 48,000 gold for the first enchantment. After upgrading it to level 5, it costs 51,000 gold. However, if you imprint it with an aspect before enchanting, the cost soars to 89,000 gold.
Example 2: A rare weapon, enchanted once, costs 355,000 gold. After upgrading it and imprinting, the enchantment cost skyrockets to a staggering 751,000 gold.
↖ - Enchant First, Then Upgrade and Imprint
Instead, always enchant your item first until it rolls the desired affix you're looking for. Once you have the affix you want, proceed to upgrade and imprint it.
Following this order can save you hundreds of millions of gold in the long run. The higher the item's rarity or quality, the more expensive enchantments become.
↖ - Note on Legendary Gears
This strategy does not apply to legendary items. For legendary gear, you must pay the listed enchantment price since there's no way to downgrade them to rare quality.
↖ Conclusion
By following this enchanting strategy in Diablo 4, you can keep your hard-earned gold in your pockets and avoid unnecessary extra enchantment fees. So, remember the order: enchant first, then upgrade and imprint. Best of luck in your enchanting endeavors, and may you find the perfect affixes for your gear in your adventures in Sanctuary!
Most Popular Posts
Popular Category Lists