Diablo 4 Season 2 Changes and Necromancer Build Highlights
Diablo 4's second season, dubbed the Season of the Potent Blood, is bringing a slew of changes, with a focus on the main theme of vampires. This guide will give you a comprehensive overview of the new changes, focusing on the Necromancer class.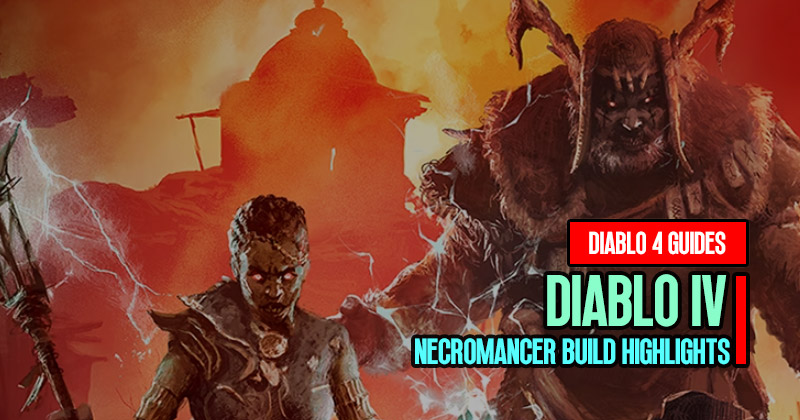 ↖ Quality of Life Changes
Your stash now has a search bar.
Leveling is 40% faster.
Players can target farm unique items from five new endgame bosses.
Your renown now carries over to season two. Max it out to benefit from the bonus Paragon points.
↖ Blood Harvest
This is a new event similar to Hell Tide. When one zone finishes a blood harvest, another takes over, allowing players to chain events. Blood Harvest events drop new materials used to summon Blood Seekers, which in turn drop potent blood to unlock new vampiric powers.
↖ Vampiric Powers
These are class-agnostic abilities, meaning they work for all classes, not just the Necromancer. They're designed to enhance your character in new ways, from turning you into a cloud of bats to supercharging your basic skills.
↖ Necromancer Build Highlights
Summon Necromancer: With enhanced abilities and the return of the summon necro, it's now viable to play as a full Summoner. With vampiric powers, your minions can inflict vampiric curse, enhancing their power.
Blood Surge Necromancer: This build focuses on maximizing HP and dealing massive physical damage. Combined with the new vampiric powers, it can become an unstoppable force.
Shadow Necromancer: With increased damage over time potential, this build can utilize the vampiric curse for additional damage multipliers.
↖ New Bosses
There are five new bosses this season:
Varan: Accessible from the Tree of Whispers.
Gregor: Acquired from Hell Tide events.
Dural: An Uber version that requires materials from both Varan and Gregor.
Beast of the Ice: Available from tier 21 Nightmare dungeons.
Lord Zeir: Summoned through World bosses and Legion events.
Each boss drops unique items and has the potential to offer cosmetics.
↖ Conclusion
Season 2 is packed with content, especially for the Necromancer class. Whether you're looking to revisit a summon build, dominate with a Blood Surge setup, or experiment with a Shadow Necromancer, there's something for everyone. And with the added quality of life improvements and new bosses, there's never been a better time to dive into Diablo 4.
Most Popular Posts
Popular Category Lists