Which are The Most Profitable Making Old School Runescape Gold 99s Skills?
Whether you're new to Old School RuneScape or a seasoned player, you might've wondered which 99 skill offers the most profit. From quick OSRS Gold makers to long-term investments, here's a rundown of the top skills to maximize for the best return on investment.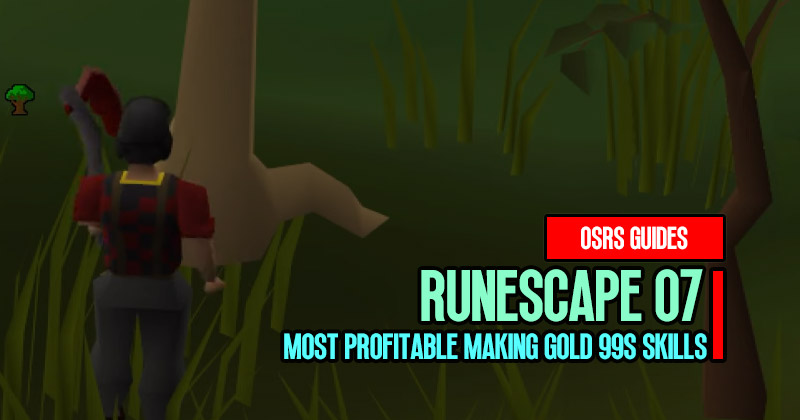 ↖ Fletching
Overview: Common beginner's 99; relatively fast and moderately profitable.
Method: Fletching unstrung and strong bows (levels 50-99).
Profit: ~10 mil in approximately 85 hours.
↖ Woodcutting
Overview: A reliable gathering skill that guarantees some profit.
Method: Chopping mahogany logs from level 50.
Profit: ~50 mil in 235 hours.
Tip: Resell items from the recently introduced forestry shop for additional profits.
↖ Fishing
Overview: A moderately profitable skill, especially with specific methods.
Method: Fishing carambans starting at level 65.
Profit: ~93 mil over 400 hours.
↖ Crafting
Overview: Traditionally expensive, but offers consistent Gold-making methods.
Top Method: Making drift nets from level 26.
Profit: ~108 mil over 215 hours.
Alternative: Crafting jewelry from opal to diamond can yield about 25 mil in roughly 100 hours.
↖ Magic
Overview: Unique skill with utility and combat spells.
Method: Tanning leather using the tan leather spell.
Profit: Over 100 mil between levels 78 to 99.
↖ Mining
Overview: A traditionally lucrative gathering skill.
Method: Mining gemstones from level 61.
Profit: ~120 mil over 210 hours.
↖ Thieving
Overview: One of the most profitable skills when done right.
Method: Stealing from elves post level 85.
Profit: ~150 mil in just 65 hours.
↖ Agility
Overview: A game-changer with the introduction of the Hallowed Sepulchre.
Method: Running the Hallowed Sepulchre from level 52 onwards.
Profit: ~227 mil across roughly 200 hours.
↖ Runecrafting
Overview: Holds the crown for the most profitable 99.
Method: Crafting blood runes from level 77 onwards.
Profit: Over 400 mil nearing 300 hours.
In conclusion, each skill offers its own unique rewards and challenges. Choose the one that aligns with your gameplay style and financial goals.
Most Popular Posts
Popular Category Lists