Diablo 4 Season 2 Overpower and Summoner Build with Vampiri Powers Guides
The buzz around Diablo 4's Season 2 is escalating, especially with the addition of 22 vampiric powers that hint at altering four to five builds substantially. Let's dive deep into these vampiric powers and theorize potential builds that could redefine gameplay.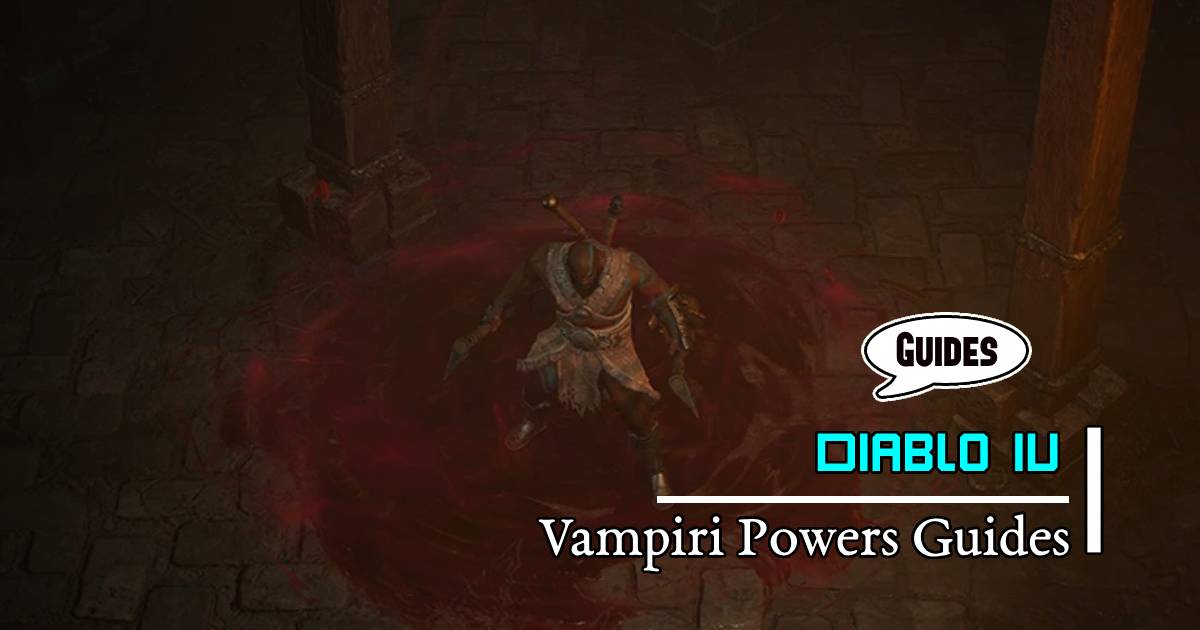 ↖ Understanding Vampiric Powers
Vampiric powers are usable across all classes. Each vampiric power requires a set amount of packs, with a maximum limit of 20. Packs are found on Helm, chest, gloves, pants, and boots. The right combination of blood oils and coven's fangs can dictate how many powers one can activate, ensuring you don't exceed the 20 pack limit.
↖ Overpower-Centric Build
Overpower plays a crucial role here:
Blood Boil: Your core skills spawn three volatile blood drops when overpowering an enemy. These drops explode to deal 60% physical damage.
Blood Surge and Blood Lens: You can overpower on every fifth or sixth cast, spawning more blood drops.
Emonmancy: This turns your attacks into 80% of your max life as physical damage to nearby foes, healing you in the process.
Metamorphosis: Evading turns you into a cloud of bats, damaging and afflicting foes with vampiric curse. The cursed enemies become vulnerable, boosting your damage output.
↖ Summoner Builds
↖ - Blight Summoner
Coven's Fangs: Minion attacks deal 52% more damage to crowd-controlled foes.
Metamorphosis: Apart from its damage, it also applies the vampiric curse, making enemies vulnerable.
Domination: With crowd control, you gain a 24% damage increase against affected foes. Paired with metamorphosis and vampiric curse, this boost can be constant.
↖ - Sever Summoner
Metamorphosis: As with the Blight Summoner, it offers the same benefits here.
Domination: The crowd control benefits are utilized here for a consistent damage boost.
↖ - Bone Storm Necromancer
Anticipation: Reduces the cooldown of your ultimate skills, amplifying the damage of Bone Storm.
Metamorphosis: The bat transformation coupled with Blood Mist can lead to high damage output.
Flowing Veins: This offers a 60% increase in your damage over time.
Resilience: As your life drops, your damage resistance increases, making you tougher in dire situations.
↖ Concluding Thoughts
The new vampiric powers open doors to endless build possibilities. With the mentioned builds only scratching the surface, the experimentation potential seems limitless. Season 2 promises not just new content but a refreshed gameplay experience. Whether you're considering trying the Blood Necro or any other builds, this season looks set to reignite Diablo 4's charm. Stay tuned for more updates and build explorations as the season unfolds.
Most Popular Posts
Popular Category Lists