RuneScape Top Farming Gold Bosses in the Age of Necromancy
Runescape Necromancy has substantially shifted the value landscape of boss drops. In this guide, we'll dive into the current best bosses for maximum RS Gold profit. A shout-out to the pvme Discord for their invaluable boss revenue list that assisted in compiling this guide.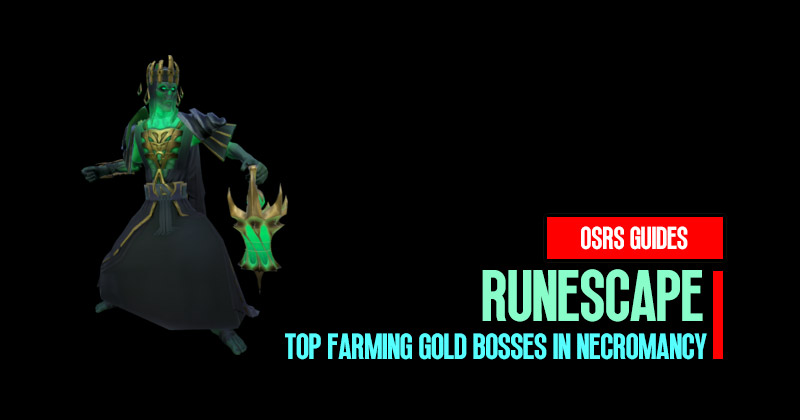 ↖ Preliminary Notes
Adjustments for Boss Kills: Keep in mind that the kill rates are based on optimal conditions. Adjust according to your abilities and experience.
Average Drop Rate: The profit estimations assume that you hit the average drop rate without any exceptionally good or bad streaks.
↖ Boss Highlights
↖ - Rassle
Renowned for dropping the Necromancy tier 95 gear.
Fast kill times: Around 1 minute on average.
Estimated Profit: Approximately 100 million GP per hour at 30-33 kills/hr.
↖ - Rature
Drops the popular great ricochets.
Necromancy's introduction allows consistent pool skipping, leading to faster kills.
Estimated Profit: Ranges from 84 to 100 million GP/hr depending on kill speed.
↖ - Carac (Normal Mode & Hard Mode)
Normal mode yields 30-40 million GP/hr due to valuable drops like the Book of Jazz.
Hard mode can generate over 100 million GP/hr if hitting the 3-minute mark per kill.
↖ - Zamak
At 0% enrage, yields around 60 million GP/hr.
At 100% enrage, profit soars to approximately 114 million GP/hr.
Mastery of higher enrages can further boost profits.
↖ - Zook (Hard Mode)
Highly lucrative, with an estimate of nearly 120 million GP/hr at three kills every hour.
↖ - Telos
Still stands as one of the game's gold standards for profits.
At 2,449 enrage, expect about 140 million GP/hr.
↖ Note on AOD (Nex: Angel of Death)
While AOD is a goldmine, it was not included due to its group dynamics, requiring more coordination than solo bosses. However, it's undoubtedly among the most profitable bosses currently.
↖ Closing Thoughts
In the ever-evolving world of RuneScape, these bosses currently reign supreme in terms of profitability. Whether you're a seasoned PvM player or an ambitious newcomer, targeting these bosses can be a worthwhile endeavor. Which boss will you challenge next? Happy hunting, and may your drops be ever in your favor!
Most Popular Posts
Popular Category Lists