Diablo 4 Season 2 New Glyph System Guides
Diablo 4's latest update discreetly introduced an exciting feature: new glyphs for each class. While it took a moment for these to emerge from the shadows, it's clear that these glyphs can substantially alter gameplay. Let's dissect them.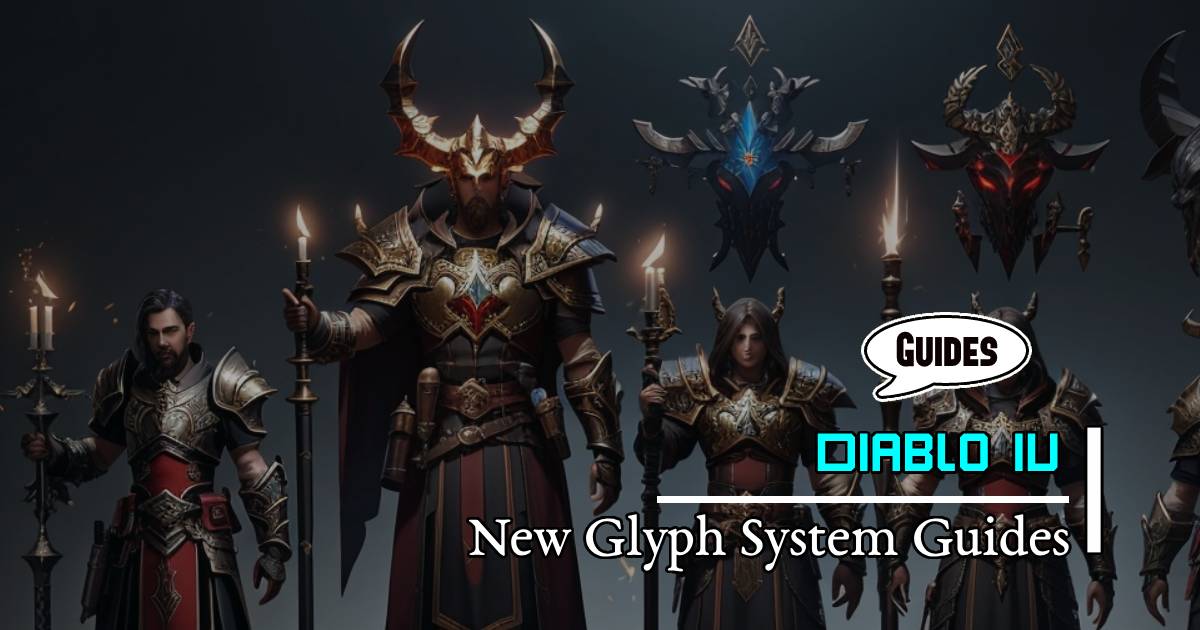 ↖ What are Glyphs?
Glyphs in Diablo 4 augment a character's abilities, offering unique advantages in specific situations. With two new glyphs for each class, players now have a broader spectrum of customization options.
↖ Breaking Down the New Glyphs
↖ - Barbarian
Twister Glyph: Buffs dust devils, potentially giving a significant damage boost.
Rumble Glyph: Buffs earthquakes, which can now be more impactful.
↖ - Druid
Lightning Bolts & Dancing Bolts: Both can be buffed from the lightning storm, providing a massive damage boost.
Tectonic: Increases earth skill crit damage and provides a lucky hit, synergizing well with Earth might.
↖ - Necromancer
Exhumation: Focuses on increasing C skill damage and provides a source of fortifying.
Desecration: Enhances Des ground damage and offers increased shadow damage.
↖ - Rogue
Stun Grenades: Though not impressive on their own, they offer a damage reduction.
Nightstalker: Boosts shadow damage and stealth synergies.
↖ - Sorceress
St. Mite: Boosts ice spike damage and provides an extra crit chance, excellent for blizzard builds.
Invocation: Emphasizes on conservation skills, increasing crit damage, and reducing damage taken.
↖ Impressions and Predictions
While some glyphs might seem niche or even whimsical, others have solid potential for gameplay impact. Particularly the Sorceress glyphs hint at a significant power boost. It's exhilarating to see Diablo 4 experimenting with these unique effects, broadening gameplay dynamics.
↖ What's on the Horizon?
This introduction might be just the beginning. With the game's dynamic nature, we might see legendary glyphs or even more specialized glyphs in future updates.
↖ In Conclusion
As Diablo 4 continues to evolve, so does the player's toolkit. The addition of new glyphs has ushered in an era of customization, allowing players to further refine their strategies and gameplay style. Dive in, experiment, and find the combination that propels your character to new heights.
Most Popular Posts
Popular Category Lists