Diablo 4 Season 2 Rogue Speed Leveling and Build Guides
Season 2 is upon us, and it's time to gear up and power-level your character for the ultimate Diablo 4 experience. In this guide, we'll break down the fastest route from Level 1 to 100, the best affixes to seek in your gear, and the ideal Paragon progression for Rogue players. Let's dive in.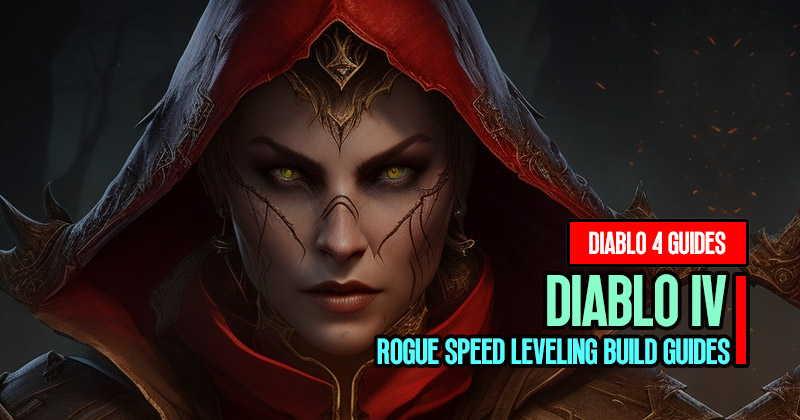 ↖ Starting Strong
Create your seasonal character and begin the quest line in Kashad.
Head to Kagar through the Waypoint system.
Farm Overworld events until you reach Dhane Tunnels, leveling to 15.
Choose Tier 2 difficulty, as Season 2 starts with 10 skill points.
↖ Class Specialization and Twisting Blades
At Level 15, Waypoint to Kobad or Menad for your class specialization quest.
Run Jalal's Vigil Aspect Dungeon to obtain Twisting Blades. Rogues, this is crucial for your build.
↖ Optimal Leveling Path
Continue farming Dhane Tunnels for efficient experience gain.
At Level 42-45, target desired Codex aspects. Our recommendations are provided.
Unlock the Cathedral of Light to enter World Tier 3 and focus on obtaining sacred weapons.
↖ World Tier Progression
When entering a new World Tier, prioritize acquiring the newest weapons for higher item power.
World bosses and Overworld areas are excellent for obtaining sacred weapons.
For fast leveling from Level 55, consider Nightmare dungeons or Whisper quests for XP and Diablo 4 gold.
↖ Branching at Level 75
At Level 75, you can choose between further Tunnel farming for Level 100 or diversify your activities.
Whispers offer valuable gold and XP in Season 2.
Completion of Fallen Temple Quest unlocks World Tier 4.
↖ Endgame and Uber Bosses
Once Level 100 is achieved, it's time to farm Uber bosses like Uber Duriel for unique materials.
Mix up your endgame activities with world bosses, HellTides, and Whisper quests.
↖ Vampiric Powers
Season 2 introduces vampiric powers. Be on the lookout for blood packs on chest armor, pants, gloves, boots, and helms.
Salvage early for materials and sell late to maximize gold gain.
↖ Best Affixes for Gear
We've outlined the best affixes for various gear slots, based on whether you're using damage over time (e.g., poison) or regular damage builds.
Prioritize affixes like skills to poison, cooldown reduction, max life, and resistances.
↖ Paragon Progression
We've meticulously planned the Paragon progression for Rogue players in this guide.
You can transition smoothly from Level 50 to Level 100 with minimal respeccing.
Our optimized Paragon board focuses on damage modifiers and legendary nodes for maximum effectiveness.
↖ Build for Success
We'll provide a Rogue build that's designed to take full advantage of Season 2's changes.
Detailed visuals and skill recommendations will help you make the most of your character.
↖ Conclusion
Diablo 4 Season 2 is full of exciting opportunities. This guide equips you with the knowledge and strategies to excel in the new season, from efficient power leveling to endgame dominance. Don't miss out on the adventure—prepare for Season 2 with our guide and stay ahead of the competition.
Most Popular Posts
Popular Category Lists