Diablo 4 Season 2 Burn Hydra Sorceress League Starter Leveling Build
We're diving into a powerful Sorceress build for Season 2 - the Burn Hydra build. Aimed at optimizing your journey from level 1 through 60, this guide will have you harnessing the raw power of Hydras and Firewalls, boosted by the new vampiric powers.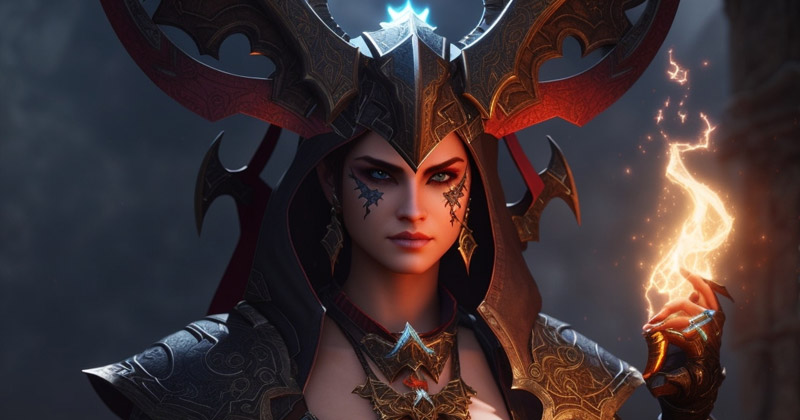 ↖ Early Game (Level 1 - 15)
Basic Attack: Start with Arlash for its effectiveness early on. While Firebolt with Glinting Firebolt is tempting for burning damage, Arlash performs better in early levels.
↖ Core Skills
Skip Incinerate initially.
Utilize Fireball with Enhanced Fireball (50% radius boost) for clearing domain tunnels. Later, invest in Greater Fireball for added burn damage.
Prioritize defensive abilities like Flame Shield and Teleport. Avoid Frost Nova and Ice Armor in this build's context.
↖ Mid Game (Level 16 - 30)
Adopt the Hydra skill, specifically Summon Hydra which grants bonus burn damage.
At level 15, acquire the enchantment where Fireball causes defeated enemies to explode, dealing 50% of its damage.
This is an excellent tool, especially in domain tunnels.
Seasonal Aspects: Equip the Battle Caster aspect for boosted skill ranks when your conjuration skills land a lucky hit. This is best slotted on a ring.
Introduce two vampiric powers: Coven Fangs and Prey on the Weak. This combo magnifies damage against cursed enemies, making your build even more potent.
↖ Late Game (Level 31 - 60)
Firewall becomes essential. Start with Enhanced Firewall and later upgrade to Mages Firewall.
Unlock the Inferno ultimate ability for its powerful crowd control and mana-saving potential.
By level 43, reinforce your defenses with skills like Shimmering Teleport, Align the Elements, and Mana Shield. Then, venture into the aggressive territory with Glass Cannon.
Round out your build with increased burn damage skills and Protection for added survivability.
↖ Skill Rotations
After acquiring Firewall, this becomes your core skill. Use Firewall actively, and let Fireball be passively triggered by enchantments. Keep Inferno and Arlash in your rotation for added DPS and utility.
↖ Recommended Aspects and Powers
Aspects: Aspect of Disobedience offers crucial survivability. For additional burn potency, seek out the Aspect of Engulfing Flames and Serpentine Aspect.
Major Powers: Flowing Veins and Cursed Touch elevate your damage output, especially when dealing with enemies affected by vampiric curse.
↖ Build Planner
↖ Closing Thoughts
This build focuses on AOE damage and burn potency. While the Hydra enchantment is tempting due to its single-target damage potential, this guide leans towards Firewall for broader crowd control. Remember, your primary goal is rapid leveling and domain tunnel clearing.
Most Popular Posts
Popular Category Lists