Diablo 4 Season 2 Speed Leveling Blood Surge Necromancer Build
Season 2 of Diablo 4 has significantly buffed the Necromancer, making them one of the top classes to play. With the enhancements to Ratman's Vigor, minions, and the overpowering capabilities, this guide will focus on harnessing the Blood Surge ability to reach level 50 rapidly and efficiently.
Build Planner: https://tinyurl.com/3ckt9amx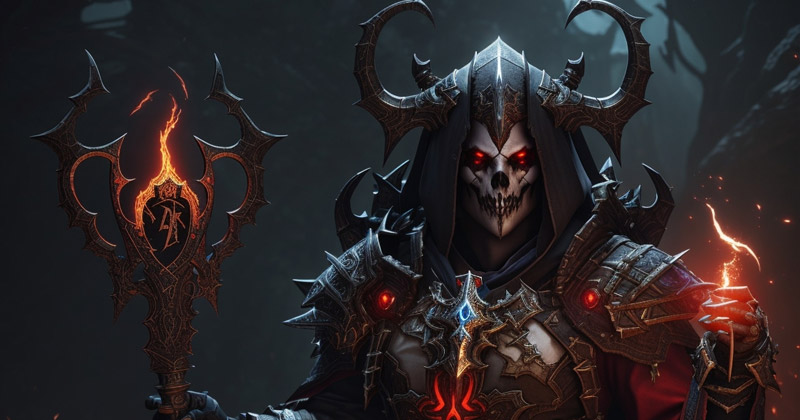 ↖ Equipment Setup
Jewelry: Focus on using your jewelry slots for key aspects to enhance your Diablo 4 builds.
Necklace: Equip the Blood Bathed aspect, obtained from Hor Frost to Mice and Fractured Peaks.
Rings: Stick with the Edge Master's aspect on one ring to elevate the damage of your Blood Surge. Another ring should have the aspect of the Grasping Veins, which boosts the initial Blood Surge following the enemy cluster created by Grasping Veins.
Gloves: You won't need to switch these until level 50 due to the Aspect of Umbrell, which synergizes with corpse tendrils.
Tip: To locate aspects, hit W, navigate to the Codex of Power, select the desired Codex, and then M to plot your route to the relevant dungeon.
↖ Abilities and the Skill Tree
Book of the Dead: Starting at level five, unlock creatures from the Book of the Dead (accessed by holding Shift and pressing C). Choose Skeleton Warriors for corpse creation and Skeleton Mages for Essence. Opt for a bone sacrifice for the Golem.
↖ Skill Tree Focus
Head towards Acolyte's Reap to generate corpses under enemy clusters.
Enhance your Blood Surge with Paranormal Blood Surge.
For defense, invest in Blood Mist.
Corpse Explosion should transition into Bladed Corpse Explosion.
Dive deep into the blood skill tree to optimize your damage, particularly from blood skills and overpowering blood skills. Remember, no ultimate skills are used in this build.
↖ Rathma Vigor and Blood Orbs
Season 2 has elevated the power of overpower abilities. Rathma Vigor, in particular, plays a pivotal role. Every 12 seconds, you get an overpower. To reset this timer quickly, gather blood orbs generated by your build.
↖ Vampiric Powers in Season 2
While the acquisition of vampiric powers during leveling is random, aim for:
Coven Fangs: Scales with minion count.
Hemomancy: Pairs with the build's defense and overpower focus.
Minion Primary Resource Restoration: Aids in resource management.
Domination: Boosts damage against stunned enemies (a synergy with Corpse Tendrils).
Undying: Enhances healing, especially vital when engaging enemies up close.
Most Popular Posts
Popular Category Lists