Diablo 4 Beginner-Friendly Whirlwind Barbarian Farming Build
The Barbarian class in Diablo 4 is known for its massive AoE skills that deal significant damage, making it optimal for quickly farming groups of mobs. However, due to the nature of their abilities, timing and grouping enemies are essential to maximize efficiency. In this guide, I'll walk you through the Whirlwind build, renowned for being both beginner-friendly and offering high DPS.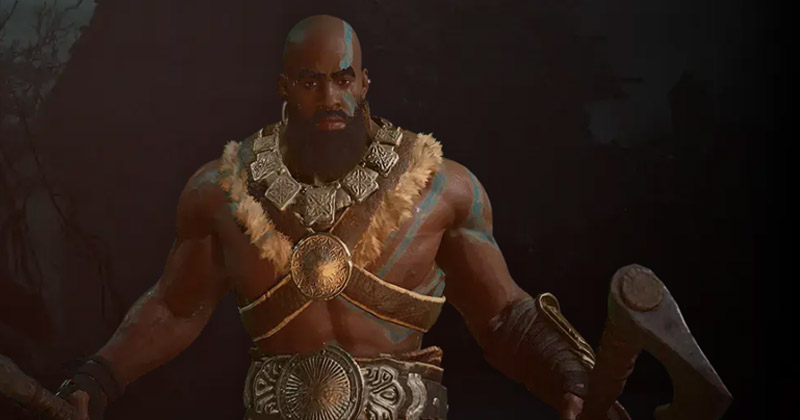 ↖ Leveling Build (Level 1-50)
The leveling process is split into different segments based on your character's progression:
Levels 1-3: Start by investing two points into the specified nodes.
Levels 4-7: Allocate the next four points here.
Levels 8-20: With the 13 points you accumulate, unlock and upgrade all mentioned nodes. At level 15, ensure your two-handed sword is set in your Technique slot to apply blades and slows.
Levels 21-34: Distribute the 14 points to unlock and upgrade the associated nodes.
Levels 35-49: The next 15 points go into the specified nodes.
Additionally, after collecting all the game's Renown, you'll gain 10 extra skill points. I suggest allocating them towards the aforementioned leveling progression.
↖ Gearing Up While Leveling
Weapons: Equip the highest DPS slashing weapon for your Whirlwind build. For a one-handed weapon, prioritize stats like Critical Strike damage, damage to slowed enemies, and sockets. Upgrade only the Whirlwind weapon at the blacksmith and socket with sapphires.
Armor: Armor mainly provides defensive and utility stats.
Helmet: Cooldown reduction, skill ranks, strength.
Chest & Pants: Life, strength, and armor.
Gloves: Whirlwind stats, Critical Strike chance.
Boots: Movement speed, strength.
Jewelry: Opt for amulets with defensive skill ranks, FY cost reduction, and damage. For rings, focus on Critical Strike chance and damage stats.
↖ Leveling Gameplay Loop
Begin by generating Fury with Railing Cry. Use the Leap and Enlarging Strike skills followed by the Whirlwind ability to eliminate monsters. Reserve Call of the Ancients for elites and bosses, kiting if necessary.
↖ Endgame Build (Level 50 and beyond)
By reaching endgame, you should be acquainted with the Whirlwind playstyle and required gear stats.
Here's the optimal setup:
Skills: War Cry, Rallying Cry, Challenging Shout, Wrath of the Berserker, Iron Skin, Whirlwind.
↖ Optimal Gear
Weapons: Hammer of the Dire Whirlwind, Broad Sword of the Berserker Ripping, Radin Magnum Opus, Grandfather Sword. (Remember: focus on Critical Strike damage gems).
Armor: Harley Quinn Crest, Disobedience chest armor, Gors Devastating Grip gloves, Tempor pants, Ghostwalker boots.
Jewelry: Melted Hardo Celic amulet, Ring of the Eing Fury, Bolt Chief Tense ring.
↖ Skill Tree & Paragon System
Having transitioned from the leveling build, your endgame skill tree will have similarities. Upon gathering all Renown, distribute the extra 10 skill points. For the Paragon system, follow the progression: 26 points -> 62 points -> 92 points -> final goal at 109 points. Glyphs, a new feature, offer massive stat bonuses. Level them up through Nightmare Dungeons. Top picks include Exploit, Rad, Marshall, Territorial, Deled, and Imper.
↖ Build Planner
Most Popular Posts
Popular Category Lists