Diablo 4 Powerful and Exciting Death Blow Barbarian Build
The Death Blow Barbarian build in Diablo 4 is a force to be reckoned with, capable of obliterating any enemy in the game with massive hits. In this guide, we'll delve deep into the mechanics, gear, and gameplay strategies that make this build a formidable choice for players seeking to achieve glory.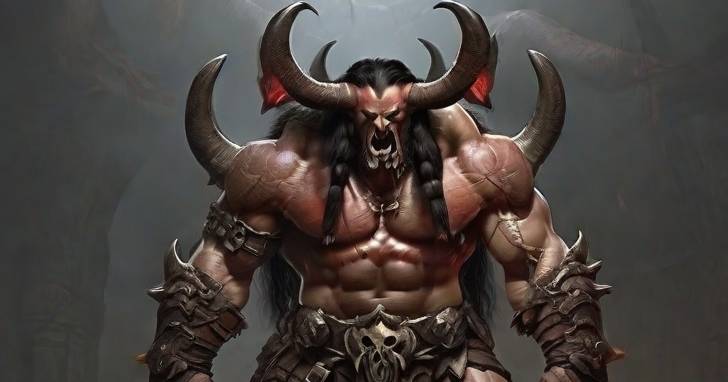 ↖ Mechanics Behind the Death Blow Barbarian
Before diving into the details of the build, it's essential to understand the mechanics that make it work. At its core, this build relies on the synergy between specific skills, gear, and buffs to deliver devastating blows to your enemies.
Weapon Mastery Skills: The cornerstone of the Death Blow Barbarian build is the Weapon Mastery skill, particularly Death Blow. This skill scales your damage to astronomical levels, especially against bosses.
Overpower Stacking: To maximize damage output, you'll want to stack Overpower damage. This is achieved by switching weapons multiple times and spending 100 Fury. Each Overpower stack significantly increases your damage potential.
Vulnerable Target: You'll want to apply the Vulnerable debuff to your target using skills like Metamorphosis and certain gear.
Crit Chance and Multiplier: High crit chance is crucial for overpowering your opponents. Crits amplify your damage considerably, especially when combined with Death Blow.
↖ Gear and Equipment
Now, let's take a closer look at the gear and equipment that synergize perfectly with the Death Blow Barbarian build:
Weapons: The Death Blow build requires specific weapon types like the Bone Breaker, Overkill, and certain maces. Each of these weapons enhances your Overpower damage and crit potential.
Amulet: Look for amulets that provide crit chance, as this will further increase your damage when combined with the build's crit mechanics.
Rings: Sh Rings are a great choice for this build, offering safety and flexibility. They can help manage ads during encounters, adding a layer of control to your gameplay.
Helm and Boots: Focus on obtaining gear that enhances your cooldown reduction, movement speed, and resistance. Maxing out resistance is crucial to surviving tough encounters.
Secondary Stats: Aim for gear that provides all stats, main stat, berserking damage, and overpower damage. These stats synergize exceptionally well with the build.
↖ Skill Tree and Paragon Points
To maximize the Death Blow Barbarian's potential, allocate your skill tree and Paragon points wisely:
Skill Tree: Prioritize skills that enhance your damage, fortify your defenses, and increase crit chance and damage. Key skills include Brute Force, Enraged, and Wallop.
Paragon Points: Invest in maximum life to boost your overpower damage, and focus on berserking damage, crit chance, and other damage-boosting traits.
↖ Gameplay and Rotation
Executing the Death Blow Barbarian build effectively requires a precise rotation:
Start by ensuring you have six Overpower stacks.
Use skills like Dash and Metamorphosis to apply Vulnerable to your target.
Activate your buffs, including fortify and other damage multipliers.
Execute your rotation, typically involving left-click, right-click, and Death Blow.
Monitor your crit chance, and if needed, reapply Vulnerable and execute the rotation again.
↖ Build Planner
↖ Conclusion
The Death Blow Barbarian build in Diablo 4 is a powerful and exciting way to play the game. With the right gear, skills, and gameplay strategies, you can one-shot even the toughest bosses and achieve glory in the world of Sanctuary. So, gear up, master your rotation, and unleash devastating blows with this formidable build.
Most Popular Posts
Popular Category Lists