Diablo 4 Bone Spear T100 Nightmare Dungeons Necromancer Build
Welcome to the Diablo 4 Bone Spear Necromancer Guide. In this guide, we will help you build a powerful Bone Spear Necromancer character. Achieve peak performance to conquer Uber duels and T100 nightmare dungeons. Learn how to optimize your skills, gear, and strategies to make your character unstoppable.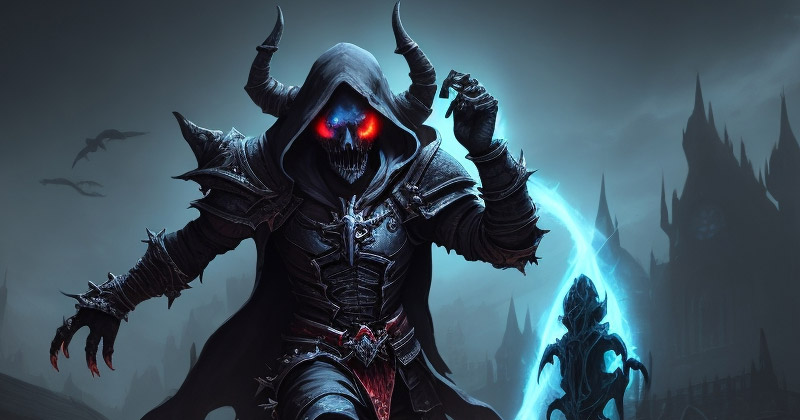 ↖ Pros and Cons
Pros include flexibility, the potential to level from 1 to 100, and a well-balanced skill set.
Cons involve a ranged playstyle and challenges with suppressor mobs.
Build Planner: https://tinyurl.com/znh9uwzc
↖ Skill Tree Build
Begin your Bone Spear journey by investing in Bone Splinters, Enhanced Bone Splinters, and Holy Bone Splinters to boost your critical strike chance.
Allocate points to Unliving Energy and fully max Bone Spear, adding Paranormal Bone Spear for increased critical strike chance.
Utilize Iron Maiden with Enhanced Iron Maiden to maintain resource regeneration.
Incorporate Corpse Tendrils with Enhanced Corpse Tendrils for both damage and suppression mobs.
Consider Reaper's Pursuit for extra movement speed and Compound Fracture or Evulsion on your amulet.
Enhance your character further with Inspiring Leader, Momento Stand Alone, and Momento Mori, elevating your damage output.
The essential Keystone passive is Orifi Essence, amplifying your survivability.
↖ Paragon Board
Explore the Paragon board setup, focusing on Control Explored, Bber Undaunted, and Essence.
Prioritize unlocking the Essence cluster to bolster your resource generation.
Adapt your Paragon board for specific content such as Uber duels.
↖ Class Mechanics
Sacrifice The Defenders for a 20% all resistance bonus, enhanced by Momento Mori.
Sacrifice Cod Mages for increased vulnerable damage.
Opt for Iron Golem with Vampiric Powers for 30% Critical Strike damage bonus.
↖ Vampiric Powers
Maximize your character with Vampiric Powers.
Leverage abilities like Pray on the Weak, Hemomancy, Revenus, Metamorphosis, and Sanguin Brace to enhance your Bone Spear Necromancer.
Fortify your character to unlock extra damage potential and fortify passive bonuses.
↖ Bone Spear Rotation
Follow a basic rotation of using Corpse Tendrils, Decrepify, and your choice of Iron Maiden or another applicable skill.
Utilize Bone Spear as your primary attack until the targeted enemies are defeated.
For advanced play, use a combination of Corpse Explosions and Bone Spear to maximize damage output.
↖ Positioning for Bone Spear
Pay attention to your positioning, especially in high-stakes scenarios.
Optimize your Bone Spear's trajectory to hit the target and maximize shard damage.
Consider environmental factors like walls to control the Bone Spear's path.
↖ Conclusion
The Bone Spear Necromancer is a formidable choice in Diablo 4.
Follow this guide to maximize your character's potential and achieve success in both casual and competitive gameplay.
Join the ranks of elite players by mastering the Bone Spear Necromancer and conquering the world of Sanctuary.
Most Popular Posts
Popular Category Lists