Diablo 4 Season 2 Power of The Whirlwind Barbarian Build Guides
Welcome to the ultimate Diablo 4 Whirlwind Barbarian build guide for Season 2. The Whirlwind build has seen some significant changes, and we're here to provide you with all the essential details to conquer the game. In this guide, we'll delve into the skills, gear, Paragon boards, and the exciting new seasonal mechanic, vampiric powers. Prepare to dominate the world of Sanctuary with the unstoppable Whirlwind build.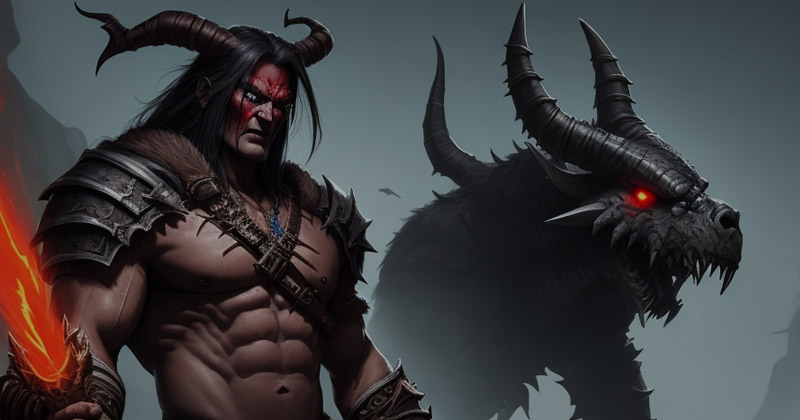 ↖ Pros and Cons
Pros:
Exceptional speed in clearing nightmare dungeons and farming Diablo 4 Gold.
Efficient at collecting HellTide Cinders.
Enjoyable gameplay with rapid progress.
Cons:
Limited single-target boss damage.
Incompatibility with the Overpower skill.
Relatively low resistance, which requires optimization.
Build Planner: https://tinyurl.com/rfn3snw5
↖ Skills
The Whirlwind build relies on a combination of skills to maximize damage and survivability.
Here's a breakdown of the essential skills:
Rallying Cry: Your Fury generator.
War Cry: Provides a significant damage boost.
Challenging Shout: Offers crucial defensive capabilities.
Wrath of the Berserker: A powerful skill that significantly boosts damage.
↖ Gear
Your choice of gear is crucial for this build. Here's what you should be aiming for:
Helmet: The Tusk of Jord the Mighty is a unique helmet with substantial power and damage reduction, ideal for this build.
Chest: Opt for the Rage of Parago unique chest to reduce cooldowns on your shouts.
Gloves: Consider using Relentless Berserkers for extending your berserking duration.
Pants: Look for well-rolled Relentless Berserker pants, which enhance your berserking capabilities.
Boots: Ghost Walker Aspect provides various benefits, including movement speed, berserking duration, damage reduction, and fury cost reduction.
↖ Weapons
Your weapon choices are crucial for optimizing damage output:
One-Hander: Prioritize strength, crit strike damage, core skill damage, and damage while berserking. Consider using the Close roll.
Axe: Opt for the Edge Masters and Limitless Rage aspects to enhance your Whirlwind damage. Use the Axe expertise.
↖ Necklace and Rings
Your necklace and rings should complement your build with these aspects:
Necklace: Disobedience is an excellent choice for armor boost and cooldown reduction.
Rings: Equip Echoing Fury and Bold Chieftain aspects for increased damage output. Prioritize crit strike chance, crit strike damage, damage while berserking, and resource generation.
Paragon Boards
↖ Paragon points
Strength Board: Allocate points for increased damage while berserking.
Weapons Master Board: Enhance your cooldown reduction and damage to elites.
Carnage Board: Boost your Critical Strike damage and Fury generation.
Bone Break Board: Increase vulnerability on enemies for amplified damage.
Warbringer Board: Improve damage to close enemies and damage reduction.
Dismal Board: Reduce non-ultimate skill cooldowns and increase damage.
↖ Vampiric Powers
Explore the vampiric powers unique to Season 2:
Resilience: Gain damage reduction based on missing life.
Curse Touch: Inflict vampiric curses on enemies, increasing damage.
Sanguine Brace: Enhance fortify and Critical Strike chance.
Bane in Blood: Amplify damage when standing in a red pool.
Prey on the Weak: Deal increased damage to vulnerable enemies.
↖ Conclusion
With this comprehensive guide, you'll be well-equipped to master the Whirlwind Barbarian build in Season 2 of Diablo 4. Maximize your damage output and efficiency with the right skills, gear, Paragon boards, and vampiric powers. Whether you're a seasoned player or new to the game, this guide has everything you need to succeed.
Most Popular Posts
Popular Category Lists