Runescape 3 AFK Fletching Guide: Imbuing God Arrows Method
If you're like many RuneScape players who are looking for a more AFK approach to training Fletching, the landscape has significantly changed. While broad arrows were once the go-to, the introduction of Imbuing God arrows has revolutionized AFK fletching, making it easier and potentially more profitable. Here's a rundown of why and how.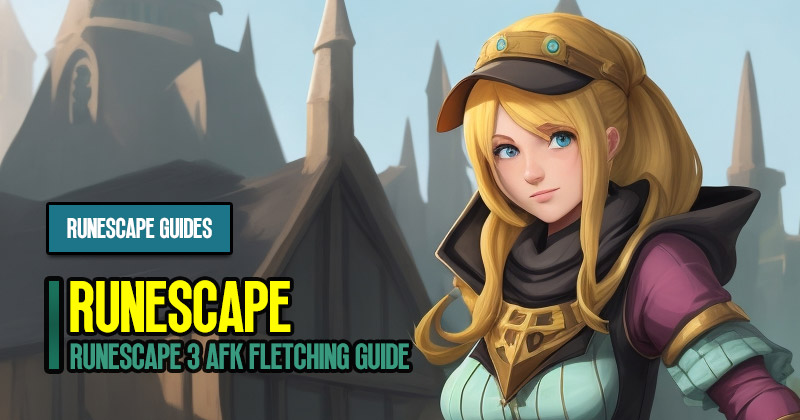 ↖ The Evolution of Fletching
Past: Broad arrows were the primary choice.
Present: Imbuing God arrows now offer a slower yet more AFK-friendly method, using 60 arrows per progress bar (compared to 50 with broad arrows).
↖ Profitability Insights
Historically, this method was a robust money maker, garnering up to 10 million Runescape GP per hour.
However, updates and the introduction of the Rangers Workshop have decreased the profitability, as they've made it faster to produce God Arrows, leading to a drop in prices.
Despite the decreased profit, there's still potential to earn around 1.5 million GP with the right approach, especially with Full arrows.
↖ The Necessities
Materials: Stock up on Ana and Dino ARS. Ana might take longer to accumulate, so it's advisable to put in offers over time.
Equipment: The Fletchers gear, especially the Fletching Cape, is essential. This gear enhances the chance to create extra arrows, bolstering profit. It's also recommended to use a portable on a designated world for maximized gains.
↖ The Process
A level 95 Fletching is required.
With the right set-up, you'll be using 60 arrows, offering around 4 minutes of AFK time.
Utilizing the Fletching Cape, portable, and other benefits, you can amplify your profits and potentially make more arrows.
If going for maximum XP, accessing the Rangers area in the port will grant an additional 5% bonus XP.
Using items like the prime gaming knowledge bomb can significantly boost your XP gains.
↖ Account Progression and Strategy
The primary focus is to balance profitability with XP gains.
This account strategy leans towards AFK methods, with a mix of other skills like thieving, mining, cooking, firemaking, and more.
Exploring other AFK-friendly methods such as woodcutting Elders (which has a potential 7.5 million GP/hour profit) can help diversify your training regimen.
↖ Conclusion
The Imbuing God arrows method provides a refreshing blend of AFK gameplay with solid XP and GP gains. Whether you're aiming for level 99, 120, or 200 million XP, this guide offers a pathway to get there efficiently. Remember, RuneScape is as much about strategy as it is about grinding, so plan wisely and enjoy the AFK life!
Most Popular Posts
Popular Category Lists