Diablo 4 S2 Easiest Build to Defeat Lilith Bone Spear Necromancer Build
The Bone Spear Necromancer stands as the king of Necromancer builds, with its unparalleled versatility and damage output. Despite a slight nerf to the skill and its key passive, Simulacrum's Reservoir, it remains a powerhouse, easily cutting through endgame content and proving itself as one of the easiest ways to defeat Lilith.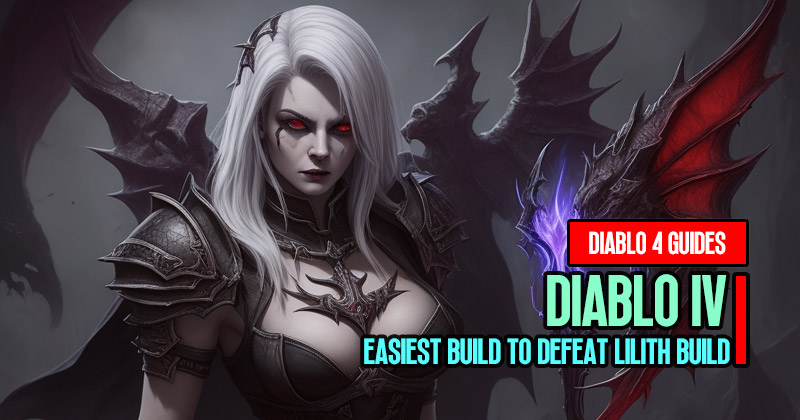 ↖ Skill Selection and Rotation
Primary Attack: Bone Splinters (Acolyte's Variant) - Focuses on maximizing Critical Strike Chance.
Essence Management: Unliving Energy & Perfectly Balanced - Maximizes Essence and enhances Bone Spear damage.
Corpse Skills: Blood Mist (Ghastly Variant) - Corpse Explosion, Grim Harvest, Utilizes corpses for damage and Essence regeneration.
Passives: Bone Storm, Aifi Essence - Provides damage reduction, increased Critical Strike Chance, and damage boost based on Essence.
↖ Gear and Equipment
Armor & Weapons: Death's Vow, Disobedience, Splintering, Shielding Storm, Ghost Walkers.
Weapon: Flame Arc (Serration), Off-Hand (Edge Masters or Lidless Wall).
Amulets: Grasping Veins, Circle of Torment/Exposed Flesh.
Gems: Rubies for offense, Diamonds for defense.
↖ Paragon Board and Vampiric Powers
Navigate through the Gravekeeper, Bone Draft, and other critical nodes for increased damage, armor, and specific bonuses for the Bone Spear build.
Vampiric Powers: Focus on Metamorphose for mobility and evasion, Sanen Brace for survivability, and a combination of other powers for increased damage and attack speed.
↖ Gameplay Strategy and Tips
Balance your Essence management to ensure you're always ready to unleash the full power of your Bone Spear.
Utilize your mobility and evasion to navigate through battles effectively, making the most of the Bone Spear's range and power.
Pay attention to your gear choices and be ready to adapt based on the challenges you face in the game.
Build Planner: https://tinyurl.com/4x9y9ssp
↖ Conclusion
The Bone Spear Necromancer remains a formidable choice for players looking to conquer Diablo 4's challenges. With the right gear, skills, and strategy, you'll find yourself decimating foes and standing victorious over Lilith and other formidable enemies.
Most Popular Posts
Popular Category Lists