Diablo 4 S2 Ball Lightning Wizard Fast T100 Sorcerer Build
The Ball Lightning Wizard build has taken Diablo 4's Season of Blood by storm, and for good reason – it's outperforming all other builds. In this comprehensive guide, we will delve into the intricacies of this build, covering everything from enchantment slots to skill trees, gear recommendations, gem choices, aspects, and more. Let's dive right into it.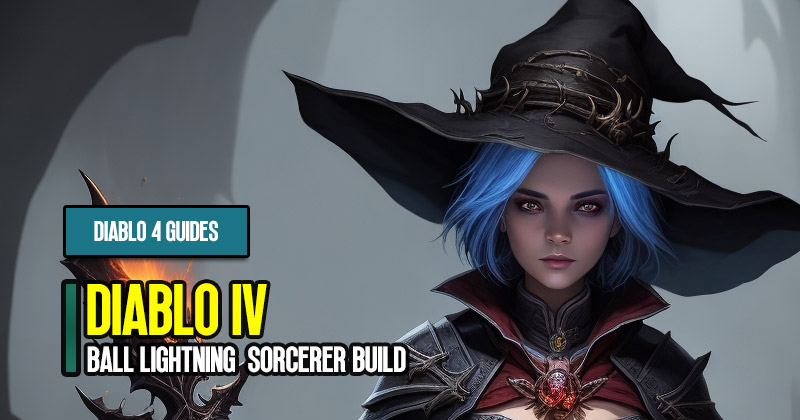 Build Planner: https://tinyurl.com/hzzrevh6
↖ Enchantment Slots
Enchantment slots play a crucial role in defining your Ball Lightning Wizard's effectiveness. At level 15, Fireball is the go-to choice for its exceptional area-of-effect (AOE) damage. Each enemy's demise triggers a fiery explosion, equivalent to casting 15 Fireballs. It's hard to beat this clearing ability.
When you reach level 30, the second enchantment slot comes into play, featuring Chain Lightning. This slot ensures you cast Chain Lightning every time you spend 100 Mana, effectively replenishing your Mana pool due to a later aspect we'll discuss. These enchantments set the foundation for your build.
↖ Skill Tree
In the skill tree, prioritize maxing Arlash, a basic skill with significant value. Allocate a single point to Fireball and Chain Lightning, which will serve as your enchantment slots. Early on, focus on defensive abilities like Teleport, Ice Barrier, and Frost Nova. These cooldowns will help you survive, and Frost Nova's AoE ability is particularly valuable.
Enhanced Ball Lightning is a critical node as it scales with attack speed, aligning with our build's focus on one-handers and attack speed gear. Prime Unstable Currents further amplifies attack speed, reinforcing Ball Lightning's damage potential. Veer's Mastery encourages an aggressive playstyle, teleporting into enemy packs for bonus damage.
↖ Gems
For your weapon, use Topaz to boost basic skill damage. Rubies are ideal for your armor gem. In terms of jewelry, opt for Skulls if lacking in Armor or Diamonds if you need more all resistances. All resistances are vital as you progress into Nightmare dungeons.
↖ Offense and Defense
Emphasize attack speed, critical hit rate, and damage to nearby enemies. These attributes complement Veer's Mastery and enhance your lightning ball damage. Attack speed directly impacts each lightning ball's damage output, making it a priority stat.
In terms of defense, prioritize resistance caps and armor. Cooldown reduction is also crucial, enabling more frequent use of defensive abilities like Barrier and Frost Nova. Teleport is a game-changer, providing 30% damage reduction after use.
↖ Aspects
Offensive aspects are crucial for your progression. Prioritize offensive aspects over defensive ones until you reach Nightmare dungeons. Notable choices include Aspect of Disobedience for armor and Protector Aspect for barriers. However, offensive aspects should take precedence.
↖ Vampiric Abilities
Season 2 introduces vampiric abilities, and drawing Homany early is highly beneficial. It boasts a wide range and scales exceptionally well, offering substantial damage output. Pray on the Weak enhances damage to vulnerable enemies, synergizing with your Frost Nova procs. Ravenous and Anticipation further boost your effectiveness.
↖ Paragon Board
For glyphs, focus on Adept for increased Mastery skill area, Charged for bonus damage from picking up Crackling Energy, and Control for additional damage to CCed enemies. Exploit amplifies vulnerable damage, while Territorial enhances close-range damage and mitigates incoming damage. Destruction and Tactician round out your glyph selections.
↖ Legendary Nodes
Static Surge is the standout choice, synergizing perfectly with Chain Lightning procs, offering extra damage, and efficiently replenishing Mana.
↖ Conclusion
Armed with this in-depth guide, your Ball Lightning Wizard build in Diablo 4's Season of Blood is destined for greatness. Harness the power of lightning balls, master your aspects, and conquer the game with unmatched prowess.
Most Popular Posts
Popular Category Lists