FFXIV Patch 6.51 Update: Features, Rewards and Details
Patch 6.51 introduces the final variant of the Criterion dungeons, a new map for the next PVP season, and the exciting Fall Guys collaboration event. Many players seemed surprised by the release of this patch, but it brings some exciting Features and rewards to the game. In this guide, we'll delve into the details of this latest update and discuss the various additions and changes it brings to the world of Eorzea.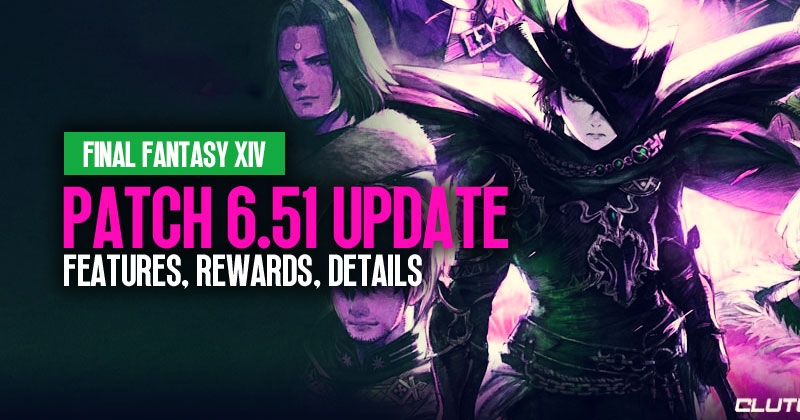 ↖ Patch 6.51 Highlights
Patch 6.51 brings several exciting features and additions. Here's a quick overview of what you can expect:
Splendorous Tools: Crafters and gatherers will embark on the final step of their relic quest, starting in Charleon after completing the necessary questline.
Variants Dungeons: A new set of dungeons awaits, featuring the enigmatic Matsa. The first quest, Stranger of Paradise, marks the beginning of this exciting journey.
The Fall Guys Event: Dive into the whimsical world of Fall Guys, as this event unfolds over the next couple of months, promising thrilling adventures and unique rewards.
Upcoming Content: Keep an eye out for further content releases, including Manderville weapons, Hildibrand quests, Todaro's Grand Endeavor, the Endwalker Tribal Alliance Quest, a new island Sanctuary Quest, and the second half of the main scenario.
↖ Variants Dungeons
The variant dungeons are a significant part of Patch 6.51, featuring the enigmatic character Matsa. To acquire the final mount reward, you must complete all 12 paths within the dungeons.
The attribute adjustments, varying actions, and item exchange can be accessed through TR Trant in Old Charleon.
There is a 665 item level sync for these dungeons, making them challenging encounters.
The VNC Duty Finder is the gateway to these dungeons, while matchmaking depends on the party composition.
↖ Criterion Dungeon
The Criterion Dungeon is a four-player dungeon experience with unique mechanics. It allows for solo queueing or pre-formed parties. However, once inside, you cannot resurrect your party members, making it a challenging endeavor.
The dungeon has a time limit, typically around 22 to 24 minutes.
Variants Rays are the only means of resurrection within this dungeon.
The Savage version of the dungeon is designed for pre-formed parties of four, and it features even stricter rules, including no resurrection.
↖ Fall Guys Collaboration
The Fall Guys collaboration is one of the most exciting aspects of Patch 6.51. This 24-player Battle Royale event takes place in Blundeville, offering rewards based on your performance. The event will be available from October 31st to December 31st.
You can participate in the event if you are at least level 15.
Form parties of 1 to 8, or cross-world parties are allowed.
Alliances can be formed regardless of size.
Rank calculations are based on personal progress, not party or alliance-wide performance.
↖ New Content & Rewards
Patch 6.51 also introduces several new features and rewards:
New Triple Triad cards.
New hairstyles.
A new emote.
Enhancements for Splendorous Tools.
New minor aethersand gathering points and fishing holes.
A new mount as the final reward for completing all 12 paths in variant dungeons.
A new minion from Alo Alo.
New fashion accessories.
New achievements and titles.
Red Sands, the new map for Crystaline Conflict.
↖ Server & Improvements
The patch also includes several quality-of-life improvements and resolves known issues. These include visual cues for certain in-game mechanics, an improved limit on players in the World Visit and Data Center Travel systems, and various adjustments for PvP actions and abilities.
Conclusion:
Patch 6.51 brings a host of exciting content to Final Fantasy XIV, from the conclusion of the variant dungeons to the whimsical Fall Guys collaboration event. Whether you're a crafter, PvE enthusiast, or a dedicated PvP player, there's something for everyone to enjoy in this update. Don't forget to check out all the new content and stay tuned for future developments in the world of Eorzea. Enjoy your adventures in the latest patch!
Most Popular Posts
Popular Category Lists