Diablo 4 Helltides Maximizing Farming Efficiency and Resources Guides
Helltides in Diablo 4 presents a unique challenge, offering vast opportunities for resource gathering, gear upgrades, and boss battles. However, players often find themselves stuck, making common mistakes that cost valuable time and resources. In this guide, we'll delve into the specifics of Helltides, highlighting the strategies you need to maximize efficiency and get the most out of your gameplay.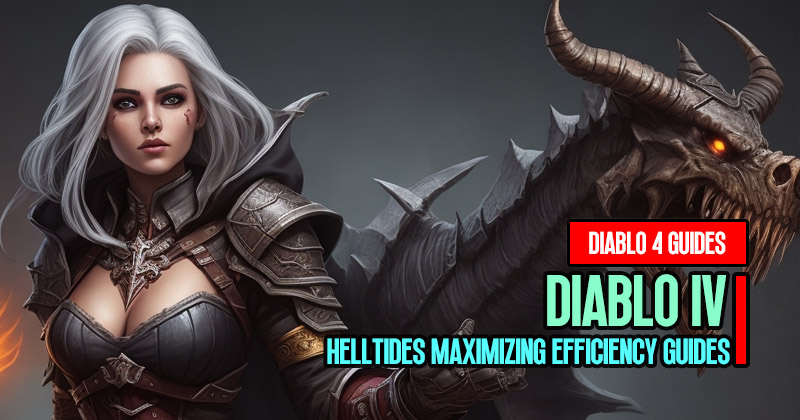 ↖ Utilizing Resources on the Battlefield
Cinders and Small Chests: Early in the World Tier, focus on picking up cinders along the paths and edges of Helltides. These small, clickable items provide a decent amount of cinders with minimal effort. As you progress and can clear mobs more easily, be selective and aim for the most valuable targets like Fiend Roses and glowing red objects for higher cinder drops.
Fiend Roses: Target Fiend Roses not only for their cinder drops but also for the fiend roses themselves, which are crucial for enchanting and upgrading your gear, particularly as you approach the endgame.
↖ Strategies for Mob Engagement and Resource Gathering
Selective Mob Engagement: Recognize that not all mobs are created equal. Focus on engaging mobs that include demons, as they tend to drop more cinders. Additionally, pay attention to mini-bosses spawned by meteors; these are excellent sources of cinders and can significantly boost your resources.
Efficient Movement: Utilize your horse for faster movement between mobs and resource points. This allows you to quickly pick up additional resources like chests and ores without significant time loss.
↖ Targeting the Right Chests and Resources
Mystery Chests: When it comes to chests, prioritize Mystery Chests. They offer better drops for gear and materials, providing a more efficient means of resource gathering.
Event Farming: Events offer the highest density of cinder drops in a single location. By identifying and rotating between two or more event locations, and focusing on elite mobs with demons, you can create a highly efficient farming loop.
Living Steel and Boss Materials: With the introduction of Living Steel in Season 2, targeting specific bosses like REGA for drill materials has become crucial. Utilize strategies like the Blood Harvest event to efficiently gather Tree of Whispers points and other valuable resources.
↖ Conclusion
Mastering Helltides in Diablo 4 requires a strategic approach, focusing on efficient resource gathering, selective engagement, and targeting the most valuable chests and events. By following the strategies outlined in this guide, you'll optimize your gameplay, ensuring a steady progression of gear and resources as you tackle the challenges of Helltides.
Most Popular Posts
Popular Category Lists