Diablo 4 S2 Rogue One-Shot Decimating Uber Bosses Build
Welcome to the definitive Rogue one-shot build guide for Diablo 4, where we turn complexity into simplicity, ensuring you decimate Uber bosses with ease. We've distilled the mechanics into a powerhouse strategy that thrives on precision and raw damage output.
Build Planner: https://tinyurl.com/bdeat746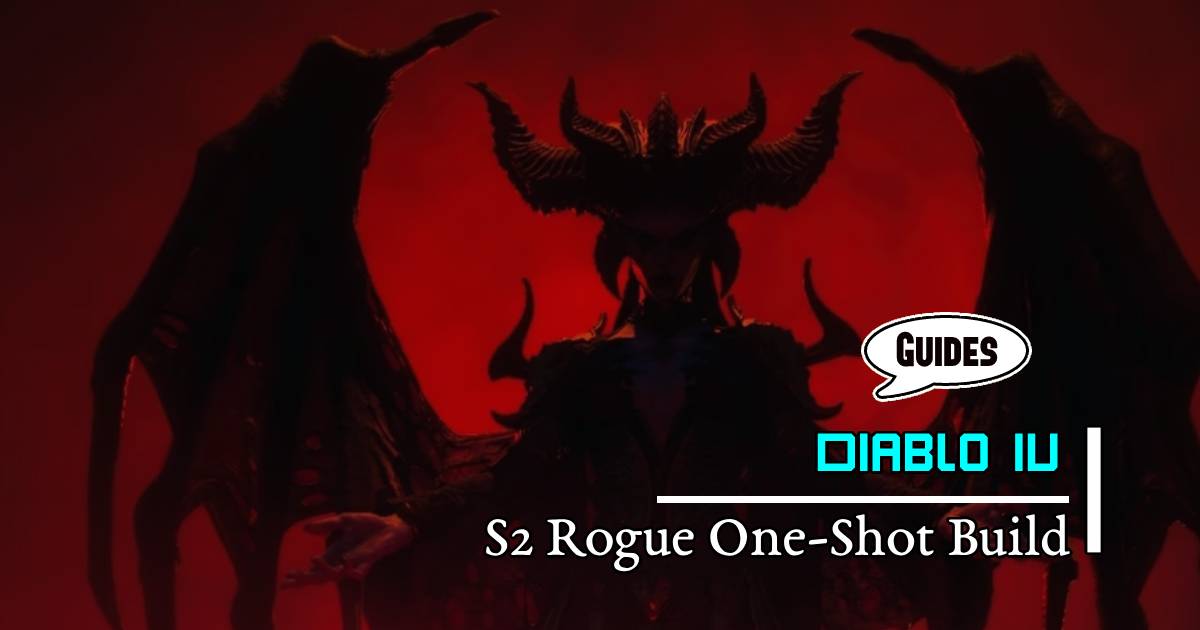 ↖ Core Skills for Maximum Impact
Rapid Fire & Twisting Blades: Ideal for consistent one-shots, especially against Lilith.
Penetrating Shot & Flurry: Great for earlier content or when you're still gearing up.
↖ The Broken Combo Explained
Tibault's Will & Banish Lords Talisman: A unique interaction between Tibault's Will pants and combo points allows for exceeding game limits, resulting in devastating damage.
The One-Shot Mechanic: Utilize the Banish Lords Talisman to guarantee a massive overpower attack after resource expenditure.
↖ Executing the One-Shot
Build Combo Points: Reach 300 resource expenditure.
Activate Condemnation: Instantly max out combo points with Tibault's Will.
Mobility & Damage Buffs: Use Shadow Step for positioning, Dash for critical multiplier, and concealment for guaranteed crits.
Unleash Core Skill: Preferably Rapid Fire, modified by your damage-increasing buffs.
↖ Essential Gear and Passives
Eagle Horn Bow: For clearing, allows arrows to bounce between targets.
Mangler's Boots: Apply days and exploit vulnerabilities for extra crits.
Disobedience & UMAS: For resistance and dark shrouds, respectively.
Crit-Focused Accessories: Vengeful and Edge Masters for critical chance and damage.
↖ Skill Tree Optimization
Agility & Dark Shroud: For survivability and crit chance.
Concussive & Trick Attacks: For damage output.
Adrenaline Rush & Haste: For increased mobility and attack speed.
Close Quarter Combat Passive: Boosts damage when dealing with crowd control.
↖ Paragon Board Mastery
Control & Exploit Weakness: Prioritize these for damage against controlled enemies.
Pride & Cheap Shot: Essential nodes to enhance damage output.
Cutting Strategy: If you want even more arrows from Rapid Fire.
↖ Vampiric Powers – An Optional Edge
While not necessary for the build's success, powers like Ravenous, Prey on the Weak, and Sanguine Brace can enhance survivability.
↖ Final Thoughts
This Rogue build is about maximizing damage and exploiting mechanics to achieve extraordinary one-shot capabilities. It's versatile, allowing you to adapt core skills as preferred. For those seeking the thrill of annihilating Uber bosses in a single blow, following this guide will set you on the path to becoming a legendary Rogue in Diablo 4.
Most Popular Posts
Popular Category Lists