Diablo 4 S2 Barbarian Build: Unlocking High Damage Potential
Welcome to our latest Diablo 4 guide, focusing on the Barbarian class for Season 2. In this guide, we delve into the mechanics behind achieving exceptionally high critical hits, surpassing 448 million damage, and the strategic use of new Ring of Red Furor and skills to maximize your Barbarian's potential.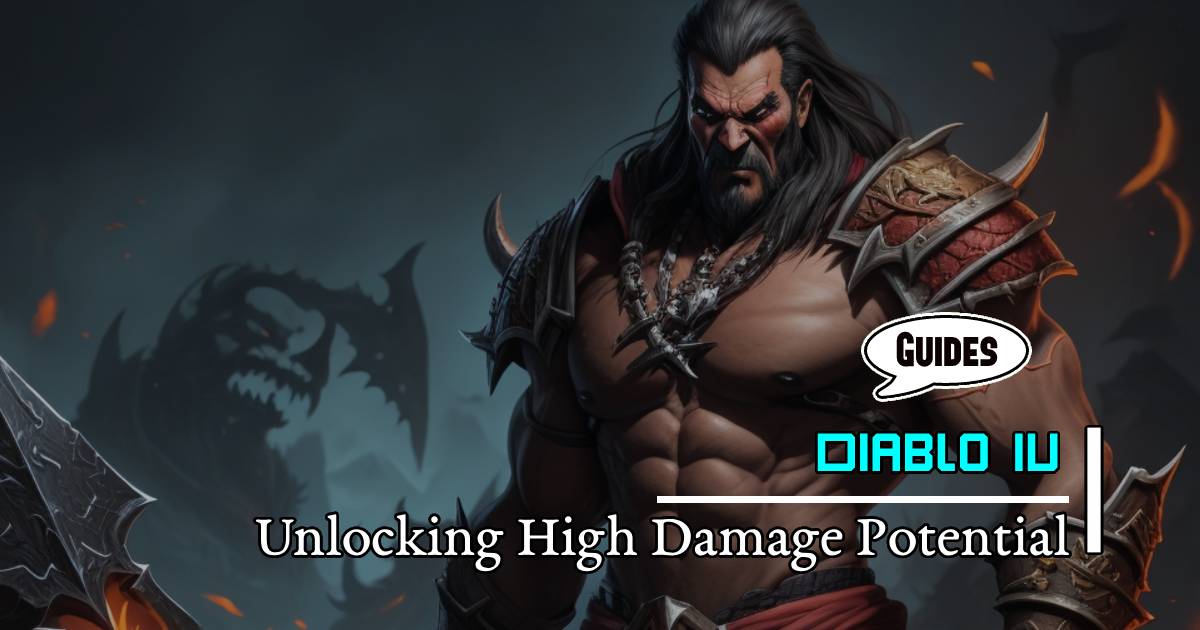 ↖ Current Build Overview
Weapons: Utilizing a one-handed axe and two new rings tailored for the Barbarian.
Skills and Rotations: Emphasis is placed on skill rotations to optimize damage output. Understanding these rotations is key to achieving millions in damage.
Build Planner: https://tinyurl.com/4f49bxe8
↖ Tier 100 Dungeon Performance
The new build performs smoothly in tier 100 dungeons. A notable feature is the consistent Fury generation, crucial for maintaining the Berserk state.
↖ Damage Analysis
Comparative Damage Increase: Compared to our last guide, the Barbarian's damage potential has increased from 300 million to 450 million.
Critical Damage Multipliers: This increase is due to higher damage multipliers and the critical damage boost provided by the new rings and the Barbarian's passive skills.
↖ Ring of Red Furor Ring Effects
Critical Damage and Fury Generation: The new rings significantly enhance critical damage and provide essential Fury generation.
Resource Management: With Ring of Red Furor, managing resources becomes more efficient, allowing for continuous skill usage.
↖ Boss Fights in Tier 100
In boss fights, the Barbarian's damage output becomes even more potent, with critical hits reaching 200 million in a single strike.
↖ Character Build Specifics
Key Items: The build includes the Hen Quest, Doom Bringer, and the Grandfather, among other items.
New Ring Impact: One new ring notably offers maximum Fury and enhanced resource generation, vital for continuous skill execution.
In conclusion, this guide offers a deep dive into maximizing the Barbarian's damage output in Diablo 4 Season 2. Through strategic item choices, skill rotations, and understanding the nuances of the Ring of Red Furor rings, you can push your Barbarian to new heights of power and efficiency.
Most Popular Posts
Popular Category Lists