Diablo 4 Melted Heart of Selig Guides: unleash the power of high-end builds
We are going to dive into Diablo 4 and reveal a unique item that will enhance your character - the Melted Heart of Selig. If you have been wondering what this item can do for you and your character, you're in the right place. Due to its lackluster stats, many players have overlooked it. However, there is a hidden power within it that can make you practically invincible in the game.
↖ Understanding the Melted Heart of Selig
This amulet sacrifices your amulet slot, which is usually reserved for the most essential aspects of a high-end build. However, the Melted Heart of Selig has a unique resource barrier effect that can dramatically impact gameplay.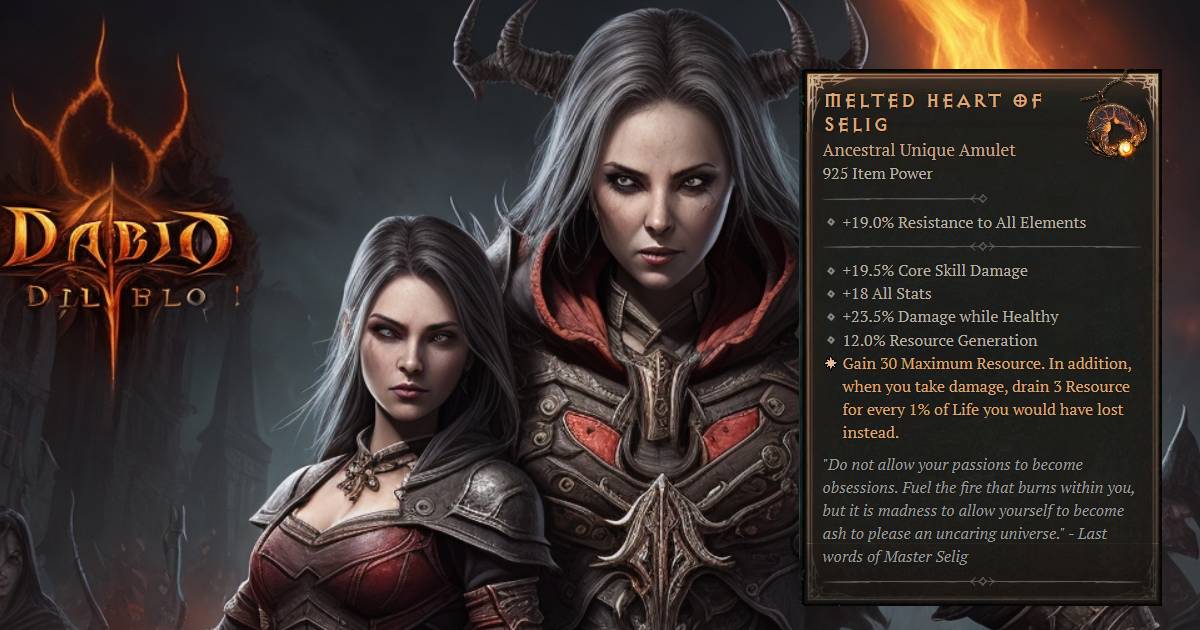 ↖ Resource Shield: The Hidden Power
Melted Heart of Selig is primarily described as a resource barrier.
When equipped, it changes how you spend your resources, substituting them for life in certain circumstances.
However, it is not as simple as it seems.
For Rogues, the resource barrier effect does not make you invincible as initially expected.
It fills your resource bar once and sets all resource costs to zero.
However, you can still deplete your resources when taking damage, even when you cannot see it on your energy bar.
It is an illusion that can be misleading.
↖ Barbarians: The True Beneficiaries
The Melted Heart of Blessed truly shines when used by Barbarians.
Barbarians do not need to actively generate resources; they accumulate resources as they take damage, which creates a unique feedback loop with the amulet.
Using the appropriate gear setup, Barbarians are able to hold their own against even the most formidable foes, sustaining little to no damage.
The amulet works well alongside damage reduction items and resource generation on rings to provide a powerful combination.
↖ Key Ingredients for Success
Stacking rings with resource generation stats is essential, and the more you stack, the better.
A Shako can further boost resource generation, but is not required.
To benefit from the amulet, you do not have to stand idle. Actively play your character in order to generate Fury and other resources.
The amulet works in harmony with various skills, so experiment with what suits your play style the most.
↖ A Niche Yet Potent Item
The Melted Heart of Selig may seem niche, but it offers intriguing possibilities for character builds, especially for Barbarian characters. It is a unique item that can redefine your Diablo 4 experience by unlocking the low-life, damage-reduction playstyle previously reserved for Druids.
↖ Conclusion
The Melted Heart of Selig is an incredible game-changer in Diablo 4. Explore the potential of this amulet, experiment with various builds, and share your experiences with other players. Who knows what other classes will accomplish with this amazing amulet? Stay tuned for more exciting discoveries in Diablo 4!
Most Popular Posts
Popular Category Lists