The announcement of the World Pubg Mobile World Invitational (PMWI) 2022 championship took place
The organizers of the World Pubg Mobile mobile tournament officially announced Pubg Mobile World Invitational (PMWI) 2022. Today this event is the world's largest event in this game.
There are no details except the fact of the announcement, but from the experience of the PMWI 2021, some organizational details can be assumed. It is expected that in 2022 the tournament will be even greater success than in the past, which was held in July. The event was divided into two parts - eastern and western. For the competition, 32 teams were invited, 16 each for both parts.
Teams from Southeast Asia, South Asia, Japan, Taiwan / Hong Kong / Macau and other countries competed in the eastern region. In the Western region, teams from North America, South America, Europe, the Middle East, Africa and other countries competed.
A huge part of the prize fund will go to various humanitarian organizations around the world - UNICEF, GAVI The Vaccine Alliance, Direct Relief and International Medical Corps.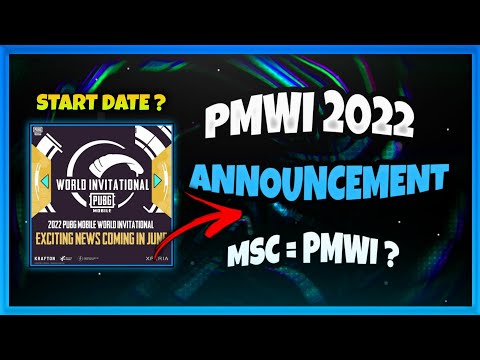 By the way, the team from Kazakhstan Konina Power took second place, losing to the Brazilians.
Most Popular Posts
Popular Category Lists