Is Fallout 76 Worth Play In 2023?
Fallout 76 had one of the worst launches in gaming history when it was released in 2018, but has since made a successful comeback. Now, in 2023, the game is well-received and one of the most-played games on Xbox Live. The solo content of Fallout 76 is decent, with plenty of main and side quests, as well as expeditions to explore. The game's graphics are also good and the sound design adds immersion to the experience. However, the game's greatest strength is its multiplayer aspect, which allows you to team up with up to 24 other players to take on challenging enemies and complete co-op missions. All in all, Fallout 76 is worth playing now for those who enjoy post-apocalyptic, open-world multiplayer games.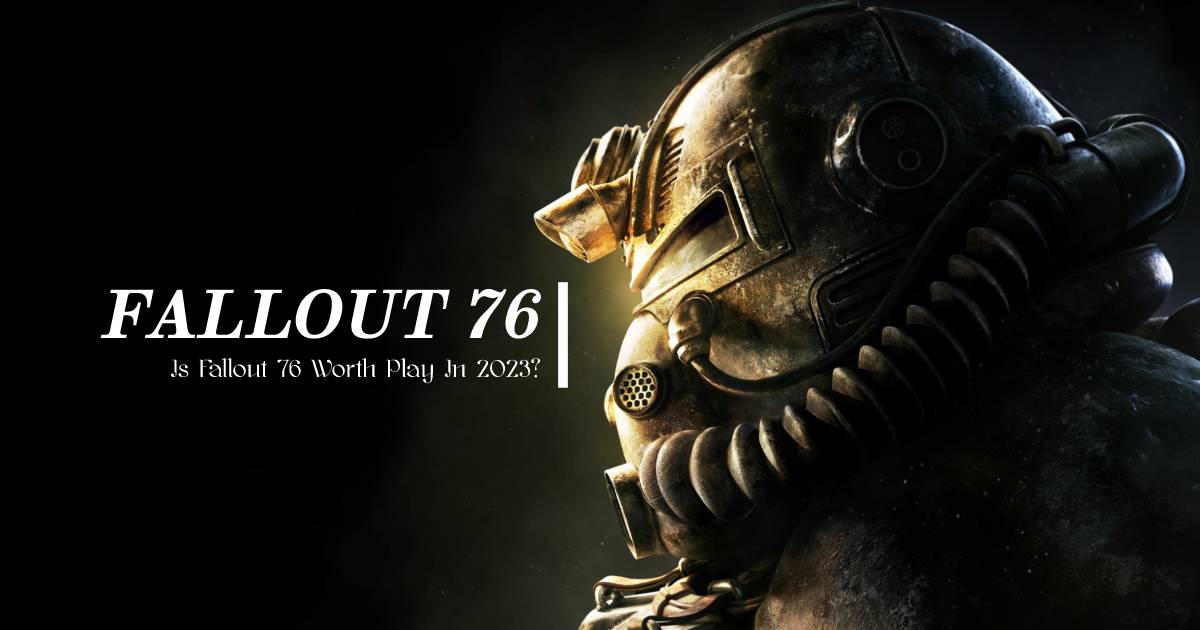 Plenty of solo content
Fallout 76 still has plenty of solo content with classic quest lines and three main storylines. There is also a good amount of group content such as public events, seasonal events, world boss fights, and more. Players can explore the map, discover new lore, complete quests, and make decisions without having to go back and save like in older games.
Seasonal Events
Seasonal events like Fajnad and Meet Week are public events with great rewards that occur at certain times of the year. Normal events can appear randomly around the map or be started by players, but the rewards aren't as good. There are also three world bosses - Scorch, Beast, Queen, Earl Williams, and Ultralight Titan - which require a nuke to spawn them and usually draw large crowds to take them on.
Several ways to earn XP and Rewards
In Fallout 76, there are several ways to earn XP, Bottle Caps and rewards such as bosses, daily ops, and expeditions. Combat is similar to Fallout 4's system with new weapons and changes to VATS. Legendary items can have up to three stars with a unique effect for each. For end-game players, hunting down specific god roll weapons can be a grind but overall the system works well.
Building system
Fallout 76 has changed a lot since its launch, featuring an updated building system where players can build anything from treehouses to factories, as well as the ability to sell and trade items with vendors. There are also seasonal events that reward camp plans, skins, and other items. The game has grown since its launch, with plenty of players on Xbox, Playstation, and Steam. The community is also welcoming and friendly, with lots of groups dedicated to helping others and organizing in-game events. Although there is some lack of endgame content, Fallout 76 has a lot of potential for the future.
Final Thought
Fallout 76 has a 5-year road map, with story content and events planned. An Amazon Fallout series is being filmed and worked on, which could mean an update to the game for those watching the show. Double 11 was recently brought on board to help with development, and the content they have released so far has been great. New players have tons of content to enjoy, but there isn't much for endgame players as the game can get gritty. Major updates are slow and underwhelming, and PvP is lacking. Inventory management can be annoying, and scrap boxes are only available with the paid Fallout First subscription. If you're new, now is the best time to try out Fallout 76, however, veteran players may find it lacking in endgame content.
Most Popular Posts
Popular Category Lists