Fallout 76 Builds: Mastering Solo Boss Fights with the Full Health Heavy Gunner
In this guide, we will explore a powerful build that allows you to quickly defeat two of the toughest bosses in Fallout 76, the Scorchbeast Queen (SBQ) and Earle Williams, even when playing solo. This build focuses on maximizing damage output while maintaining full health, showcasing the potential of full-health heavy gunner builds in melting bosses within seconds. We will also discuss an important discovery related to the interaction between Nuka Dark and Liquid Courage. So, let's dive in and learn how to achieve these incredible results!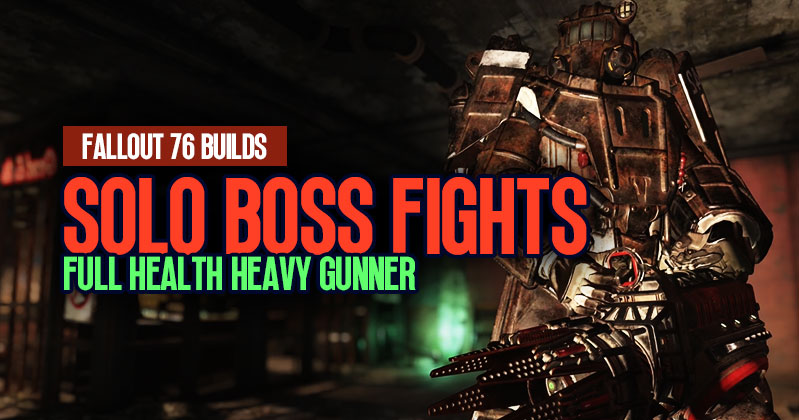 ↖ Build Overview
The key components of this build include the following:
Weapon: Anti-Armor Gatling Plasma - While a perfect one is not necessary, try to find one with reduced AP cost. Modifying it with the Prime receiver is essential to deal increased damage to SBQ and Earle.
Build: Full Health Max DPS - Utilize all relevant perk cards and legendary effects that enhance your heavy gunner build. Ensure that you equip the necessary perks and legendary cards to maximize your damage potential.
Solo on a Team: By being on a team, you can take advantage of the team perks, particularly "Strange in Numbers," which boosts your effectiveness when teammates are nearby.
Buffs: Prior to engaging the bosses, make sure you have various buffs active, such as Bobbleheads, magazines, and consumables. Some important consumables to use include Blight Soup (+125% crit damage), Bubblegum (+20% damage), and Plasma-Crit Damage (+100% bonus).
↖ Liquid Courage and Nuka Dark Interaction
If you are a Nuka Dark user, it's important to note the correct order of consuming Nuka Dark and Liquid Courage. Start by drinking Nuka Dark first, followed by Liquid Courage. This order prevents any unwanted issues or delays in activating the buffs. Remember to double-check the Special tab to ensure that Luck is properly boosted before the fight.
↖ Using Consumables
To maximize your damage output, you can rapidly consume consumables like Canned Coffee. On consoles, spamming consumables is still possible. Open your Pip-Boy, navigate to the Big Boy Food and Drink category, move the selection to the desired consumable (e.g., Canned Coffee), close the Pip-Boy, and reopen it. The last selected consumable will remain highlighted, allowing you to spam the use button. Repeat this process to consume the desired amount of coffee or other consumables quickly.
↖ Earle Williams
Start by activating all the necessary buffs, such as Overdrive, Psychotats, and Nuka Dark. Ensure that your Luck is boosted with Liquid Courage. Once everything is set, engage Earle Williams and begin firing at him with your Anti-Armor Gatling Plasma. Utilize VATS and aim for headshots while continuously reloading and consuming Canned Coffee for maximum damage. With the right setup, you should witness Earle Williams rapidly melting before your eyes.
↖ Scorchbeast Queen (SBQ)
Similar to the Earle Williams fight, activate your buffs and consume the necessary consumables. Engage the Scorchbeast Queen, aiming for headshots and utilizing VATS whenever possible. Reloading and consuming Canned Coffee will further increase your damage output. If the SBQ is out of range, try to bring her attention closer to your location. With the right timing and continuous fire, you should witness the SBQ's health bar rapidly depleting until she falls.
Note: Experimentation and fine-tuning are key to achieving the perfect build. So, gather Fallout 76 resources, optimize your gear, and give this build a try.
Conclusion:
With the full health heavy gunner build showcased in this guide, it's evident that you can annihilate bosses like the Scorchbeast Queen and Earle Williams within seconds, even when playing solo. The build's high damage potential, coupled with the correct usage of consumables and buffs, ensures an impressive display of destruction. While a perfect Two Shot weapon will soon be nerfed, the Anti-Armor variant serves as an excellent replacement. Embrace the power of full health builds and unleash devastating damage upon your foes!
Most Popular Posts
Popular Category Lists