8 Essential Tips for New Guild Wars 2 Players
Guild Wars 2 is an incredibly popular MMORPG that offers a unique gaming experience. With its engaging story-lines, challenging dungeons, and intense PvP battles, it's no wonder that it's one of the most popular games on the market. For those who are new to the game, however, it can be difficult to know where to start. That's why LOLTANK Marisa put together some essential tips for players who want to get the most out of their Guild Wars 2 experience. if you're a new player to the game, there are a few key things to know as well as some quirks and differences from other similar games. That being said, here are 8 tips aimed to answer common questions and solve problems that new players often come across.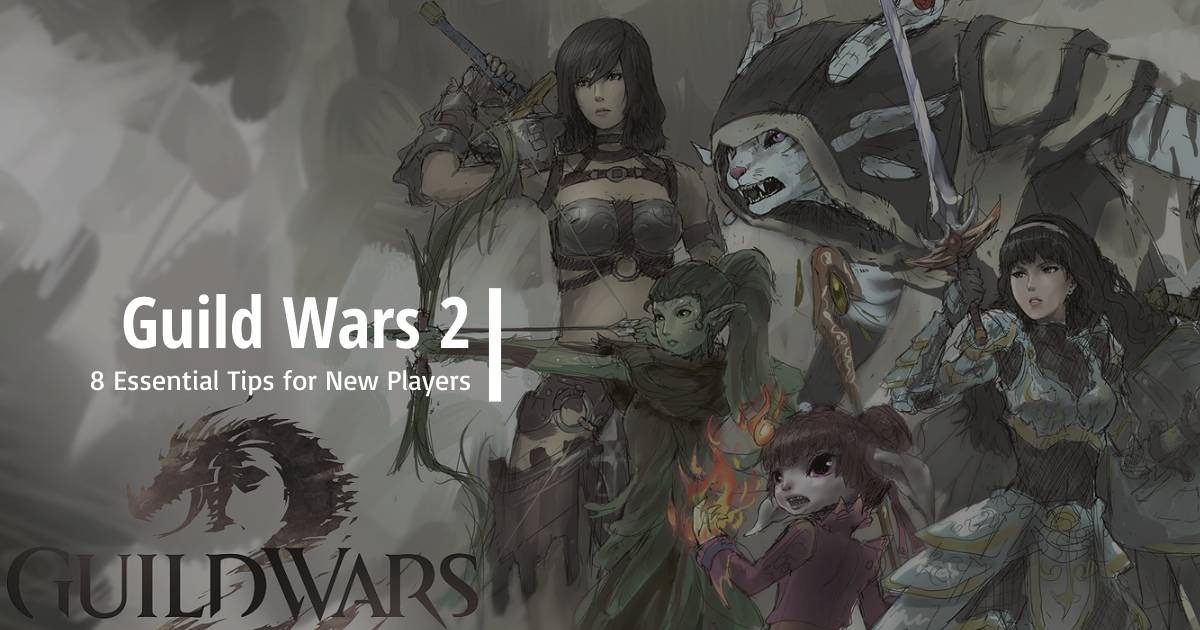 Use the Trading Post
Getting your hands on gold in Guild Wars 2 is essential, but it can be difficult. Instead of getting gold directly, the majority of your rewards will come in the form of items, such as crafting materials, gear, or different currencies. To convert these items to Guild Wars 2 Gold, simply sell them to other players on the Trading Post. It's important to remember that almost every item in the game is worth considerably more when sold to other players compared to selling to a non-player character.
Check Your Material Storage
Have you been playing or farming for hours, but seemingly have nothing to show for it? Don't worry, your newfound wealth is just hidden away in your material storage. As previously mentioned, you don't get a lot of gold coins in Guild Wars 2, instead, you'll largely be rewarded in the form of crafting materials. To check the value of each item, you can use the handy tool on gw2efficiency.com.
Respawn Immediately
If you die in the open world, be sure to waypoint away to revive yourself. This is beneficial for two reasons. Firstly, it'll save time that could have been spent getting back into the mix as quickly as possible. Secondly, if you stay and wait, players will have to spend time reviving you instead of dealing damage to the boss.
Exotic Gear is Really Good
Exotic gear is the second-best level of equipment in the game, and it's accessible to purchase from other players on the Trading Post. Interestingly, it's not necessary to have ascended gear for most content, including the hardest raid bosses. Exotic gear is more than good enough and some of the content you'd expect to require ascended gear is actually the best place to earn it.
Don't Worry About Hearts
If you find renowned hearts to be repetitive and time-consuming, don't hesitate to move on and do something else. Dynamic events are where Guild Wars 2 shines and are often more rewarding than hearts.
You Can Level in Lower Level Zones
If you find a particular zone too difficult, or boring, or if you don't like the visuals, don't worry. Every zone in the core game offers dynamic level scaling, meaning your level and power will be scaled down so you can level in any zone that is level appropriate or lower than you.
Squads
Squads are a great way to get into group content. Up to 50 players can join a squad and be marked on the map. If you spot a squad taking part in an activity you're interested in, don't hesitate to join up. Players in squads are supported at a higher priority than those outside, so you'll be more successful and have more fun. Plus, it's a great way to learn about group play. Make sure you have squad chat enabled so that you can get instructions from the commander on what to do.
Builds and Weapons
When you're struggling with an opponent, don't be afraid to experiment with different builds and weapons. You've got a lot of options between weapons, traits, and utility skills, and the key to success is likely hidden among them. To try out a new build or weapon, head to the Player vs. Player lobby and use the vendor to purchase any weapon for a small fee. Test it out on the target golems or challenge other players in the free-for-all arena.
Conclusion
Whether you're an experienced MMORPG player or a newcomer to the genre, Guild Wars 2 has something to offer everyone. With its rich story-lines, challenging dungeons, and intense PvP battles, it's no surprise that it's one of the most popular games on the market. By following the tips outlined in this article, you'll be able to get the most out of your Guild Wars 2 experience and have a great time playing.
Most Popular Posts
Popular Category Lists