POE 3.20 Harold of Thunder Witch Occultist Build Guide
Herald of Thunder is an exciting build for players of the popular ARPG Path of Exile. The idea behind the build is to take advantage of the new synergy with the Occultist ascendancy, and profane bloom, and convert Herald of Thunder to chaos, and damage.
POB Link: https://pastebin.com/xDb6Qk2n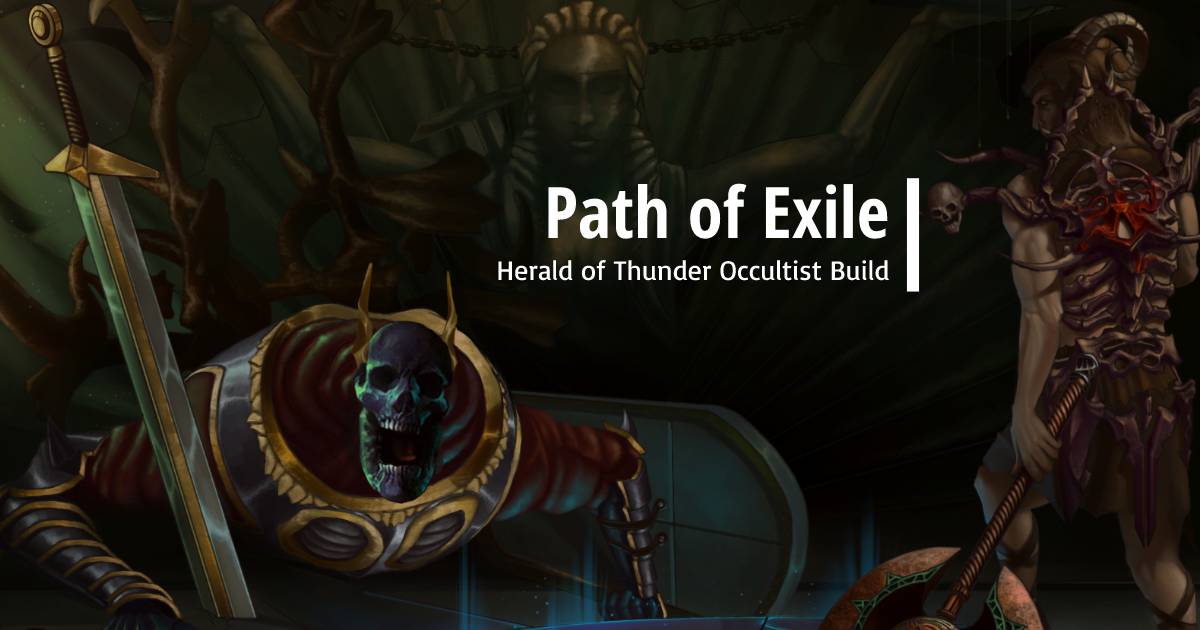 The build requires a few key components to succeed, including Cosby's Will, which causes all hits against cursed enemies to poison, and Temp Chains, which is applied by corrupting gloves to use Temp Chains on hit. Additionally, the build uses Wither to stack Despair and 20 million damage is not out of reach for the build. However, the survivability of the build can be improved upon.
To increase survivability, the build primarily uses Eternal Damnation, which gives additional elemental damage reduction equal to half of the chaos resistance. Additionally, Petrified Blood gives a bit of max lightning res and Progenesis is used as a mini Petrified Blood. Cast from Damage Taken (Molten Shell) is also used to give a defensive layer based on armor. To increase armor, Iron Reflexes is used on relics, which converts all evasion into armor.
The build has proven to be very powerful, with some players having enough damage to kill Uber Elder. It has been a ton of fun to put together and is hitting around 16 million single-target DPS, which is quite respectable for Herald of Thunder builds. To make the most of this build, players will need at least one Storm Secret to get going, Lone Messenger from a Calamitous Visions small cluster jewel, something to shock enemies and keep the Storm going such as StormBrand and Crackling Lance, and Sigil of Power for added lightning damage.
Herald of Thunder is an exciting POE build that has the potential to do a lot of damage and has been a great success.
Most Popular Posts
Popular Category Lists