Poe 3.20 Despair Witch Occultist Clearing Maps quickly and safely Build
This Poe build is a great option for players looking to clear maps quickly and easily. It starts with Orb of Storms + Spark until level 38, and then transitions into the build. The high DPS and AOE make it a fun and fast-paced playstyle. Although the build can be expensive and requires some niche uniques, it can be worth it for the high Poe Currency rewards. Overall, this is a great build for players who want to try something new and powerful. The primary focus of this build is detonating curses, and spreading them for devastating chain reactions.
PoB: https://pastebin.com/pKGu3tPk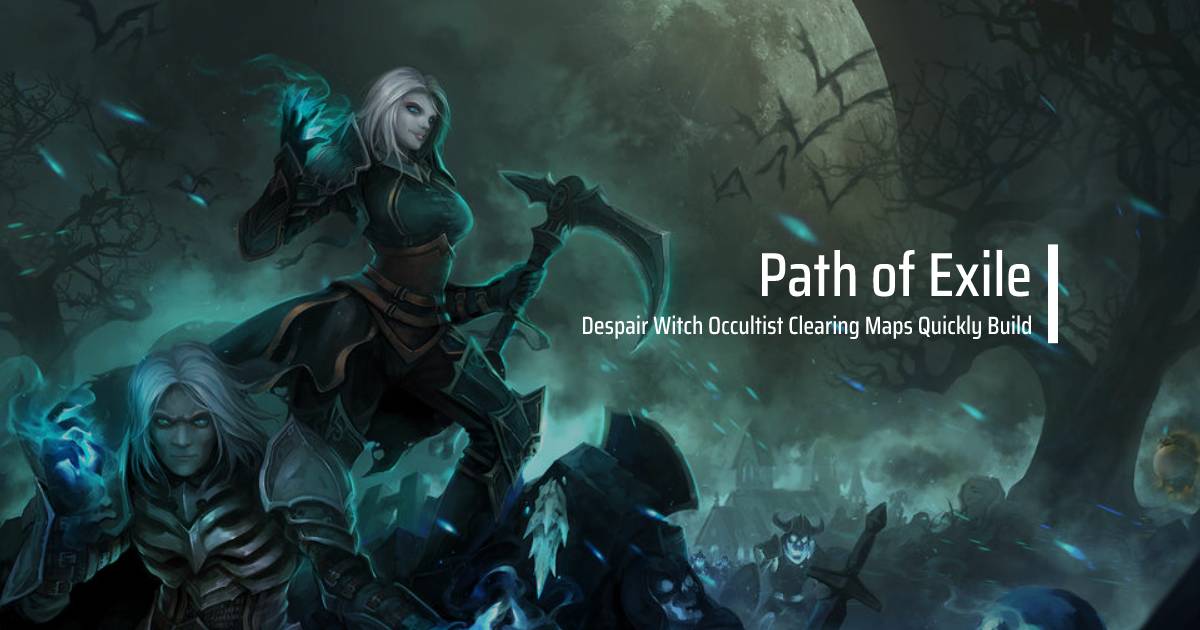 Bandits: Kill all
Gear and Jewels:
Dialla's Malefaction: Reduces the duration of linked curse by up to 100%.
Vixen's Entrapment: Triggers a number of curses at once with a single cast of any other curse.
Hexbloom: Spreads the supported curses when monsters die.
Awakened Spell Cascade: Creates even more overlapping copies of a spell for more blasts.
Anomalous Impending Doom: Reduces the duration of the linked curse.
Skills:
Impending Doom: Triggers the Doom Blast skill, dealing chaos area damage, when a supported curse expires.
Despair: Reduces enemies' chaos resistance.
Enfeeble: Reduces monster damage and accuracy.
Temporal Chains: Slows enemies down.
Assassin's Mark: Grants life and mana on kill.
Last Rites: Ensures cursed enemies are destroyed when they die.
Defence:
Mind Over Matter: Directs damage taken to mana.
Life, Evasion, and Defensive Auras: Provide additional defence.
Ascendancy:
Profane Bloom > Unholy Authority > Void Beacon > Forbidden Power
Conclusion
This Build is an effective build for clearing maps quickly and safely. With Impending Doom, Despair, and Vixen's Entrapment, this build ensures enemies are cursed and blasted for devastating chain reactions. With defensive passives and gear, this build also provides a good level of personal defence.
Most Popular Posts
Popular Category Lists