How to Crafting Powerful Poe Poison Spark One Wand?
Path of Exile crafting is a complex system of crafting in the popular action role-playing game Path of Exile. Crafting in Path of Exile involves using a variety of currency items to modify and upgrade items. Crafting in Path of Exile is fairly simple as long as you understand the basics.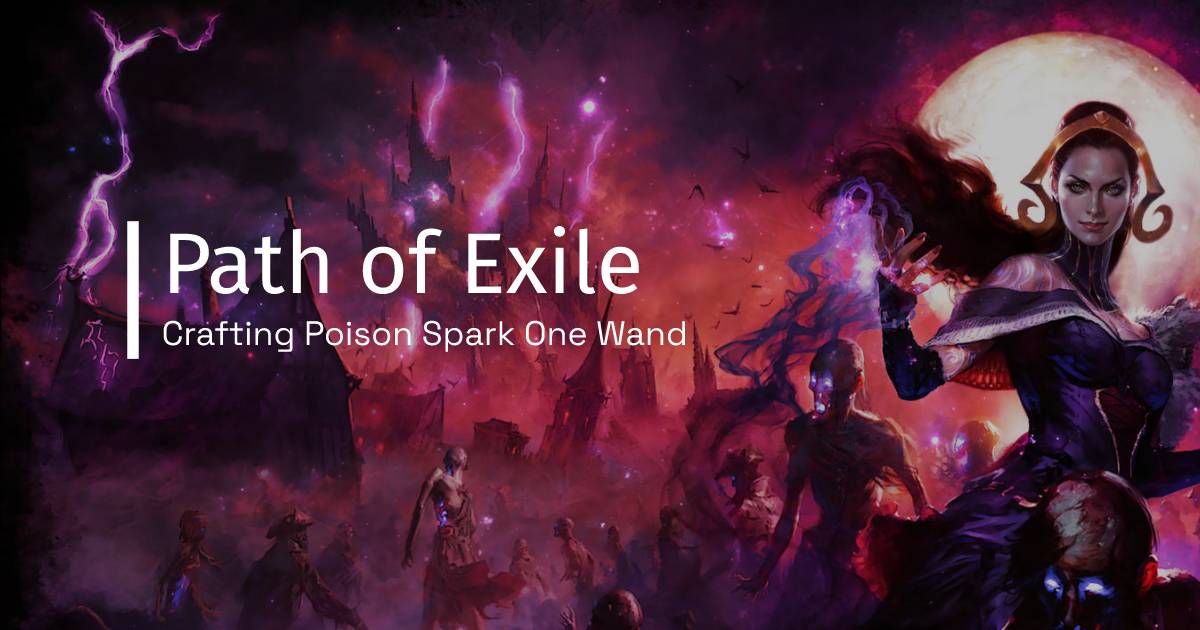 Today LOLTANK will be crafting a Path of Exile Poison Spark One wand, a profane wand with fractured damage, overtime multiplier, elemental damage to spells, plus 1 to all spell or lightning spell skill gems, and cast speed. The Ashling Unveil of Chaos skills gives a 40% increased skill effect duration, as well as chaos damage and chaos damage multiplier as a suffix, making this wand a force to be reckoned with.
To start, we need to spam essences of torment which add lightning damage to spells until we hit either all spell skill gems (which is unlikely due to its 50 weight) or lightning spell skill gems. It is about 1 in 170 to hit this mod, so we use a T2 Fracture DOT Multi wand, which can cost about 60.
Once we hit our mod, we need to be very careful because if we Ashling, it could potentially fill the suffixes, which we don't want. Instead, we use a Scour to ensure that we have two open suffixes and then use an Ashling. We hit a prefix and then use a Scour to remove the suffix, before using another Ashling to hit Chaos Damage with the skill effect duration hybrid mod. This gives us a guaranteed two open suffixes.
We then lock the prefixes and use an Orb of Chaos to try and hit chaos multi. This has a 1 in 21 or 15 chance of breaking the wand, but with a 1050 weight and 750 waiting, it's a decent chance of hitting T1 or higher. We get lucky and hit T3, and then use a few Divine Orbs to finish the suffixes. Finally, we craft on Cast Speed and Elemental Damage.
The finished wand has Essence Lightning Damage to Spells, All Spell Skill Gems, Chaos Damage, Chaos Damage Multiplier, Fractured Damage overtime Multiplier, and Cast Speed. This wand is much stronger than an oscillating scepter, as it's able to roll Chaos Multiplier, which an oscillating scepter cannot do.
Conclusion
If you're looking for a powerful wand for your builds, this Poison Spark One wand is a great choice. With its powerful combination of mods, it's sure to give you the edge in battle.
Most Popular Posts
Popular Category Lists