How to Crafting Path of Exile Strength Stacking Helmet?
Crafting gear in Path of Exile is always an exciting endeavor, as it allows you to take something common and make it into something powerful. In this article, LOLTANK will be discussing the process of crafting a strong helmet for the strength stacking build.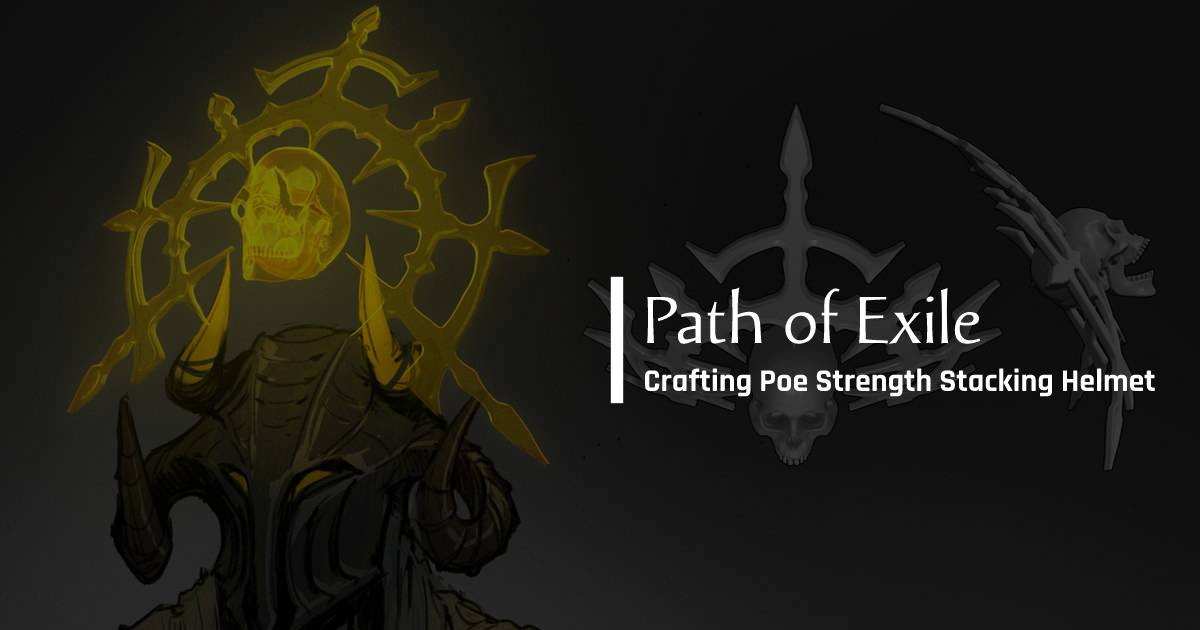 The first step is to use the Crafting Bench to craft a base helmet with a Cannot be Changed suffix. This means that you can't remove any suffix mods but you can add one. We used a Hodercraft Reforge to give the base a Critical Strike Multiplier mod, which is also a Warlord mod.
Next, we used an Orb of Dominance to try and hit the Accuracy mod. We then re-rolled with essences to get the Critical Multiplier mod. We were lucky and got a Tier 1 mod.
At this point, we could have used the Wild Bristle Matron trick to force on Cannot be Changed for a cheaper price. We then hit it with a Veiled Chaos Orb.
Here was to block life in order to guarantee at least 70 life on the helm via Benchcraft, and aim to get the Unveiled +2 to Socketed Area of Effect Gems mod.
We missed it, but we did hit a Life veiled mod, which was interesting because we blocked life theoretically, but we weren't really blocking the life mod.
If you really want the +2 to Area of Effect Gems, you should block the Projectile Pierce mod instead. We were lucky, though, and got a Tier 2 Life mod, catapulting the life to 109 and giving it some boost to the Evasion/ES in the process.
Finally, we crafted on +1 to Socketed Area of Effect Gems, creating a beautiful strength-stacking helm.
Most Popular Posts
Popular Category Lists