Easy Lazy Way to Make Final Fantasy XIV Gil in 2023
If you're feeling constant existential drag and feeling lazy all the time, but still want to make FFXIV Gil in the game. Crafting is a really good way of making Gil in Final Fantasy XIV and it can be very daunting for newer players. But don't worry, you don't have to craft to make money in this game. Here are some tips on how to make money in the laziest way possible.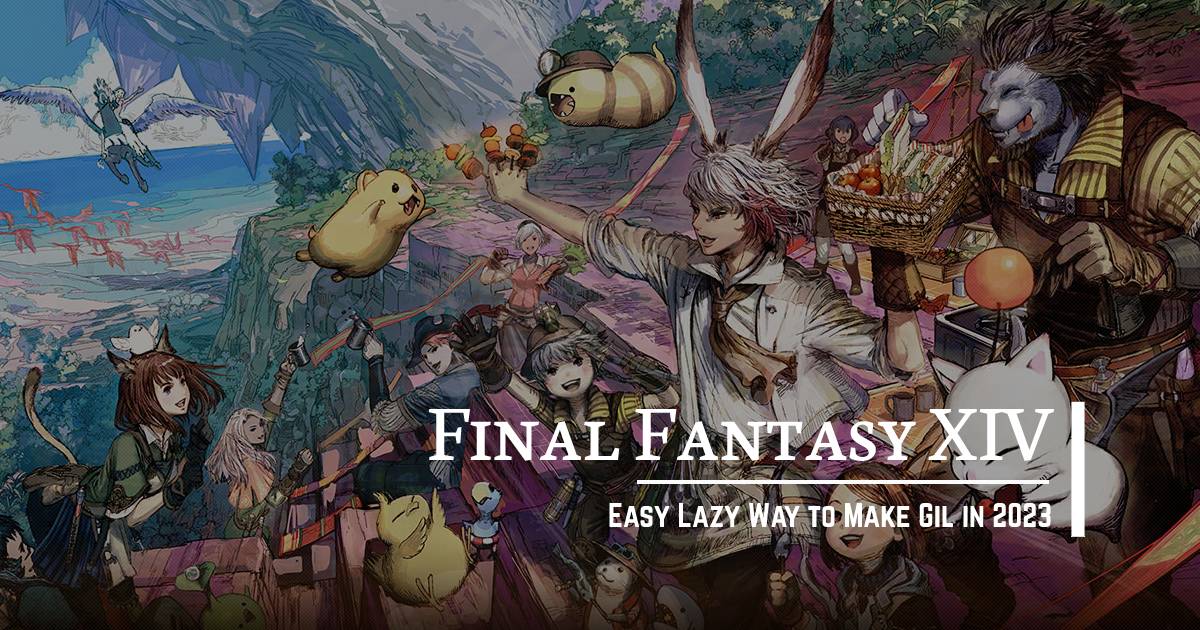 1. Never Leave Your Retainer Empty
Never leave your retainer empty. Always check the prices before you craft anything and undercut your enemies in the marketplace. This is the real PvP in FF14. Log in to check your retainers whenever you can, even if you don't feel like doing anything in the game. Comparing prices is easy by clicking a tiny button and you'll see if anyone undercuts you.
2. Reselling NPC Items
Reselling NPC items is a reliable way of making FFXIV Gil. Choose the items not known by many people and you'll make a profit. Flower vases and furniture from the Grand Company are popular. You can also buy special items from Tombstone Exchange in Ratatan. Prices of these items change, so check them before buying.
3. Maps
Maps are like playing Gacha. Turn off your brain and just enjoy the ride. It's profitable and you don't need to be a crafter. Use maps at a farm party and you'll make a lot more Gil. Some super rare items drop from these maps, like mounts, minions, craftable materials, and fashion accessories.
4. Hunt Trains
Hunt trains are a great way to make money. Join a handling shell or discord to get all the information you need. Kill monsters in the order they link and you'll make Gil.
5. Shadowbringers Extreme Trials
Shadowbringers extreme trials are easy to clear with the current gear and the materials that drop from it still sell for quite a bit. Titania is probably the easiest one and doesn't forget to desensitize weapons, as there's a small chance of getting craftable material.
Final Thought
And last, but not least, don't forget to extract materials from your gear. You'll be wasting money if you don't do that. Follow these tips and you'll make money in the laziest way possible in Final Fantasy 14. Good luck and have fun!
Most Popular Posts
Popular Category Lists