Diablo 4 Early Access Beta & Runes, Armor, and Stronghold system
Diablo 4 is the latest installment in the acclaimed Diablo franchise, and it's bringing some exciting new features to the table. Players will be able to explore a massive open world filled with monsters, treasures, and secrets to discover. Players will also be able to customize their character with a variety of different runes, and armor, and even build a stronghold to protect their loot. This Early Access Beta will allow players to experience all of these features before the full game is released.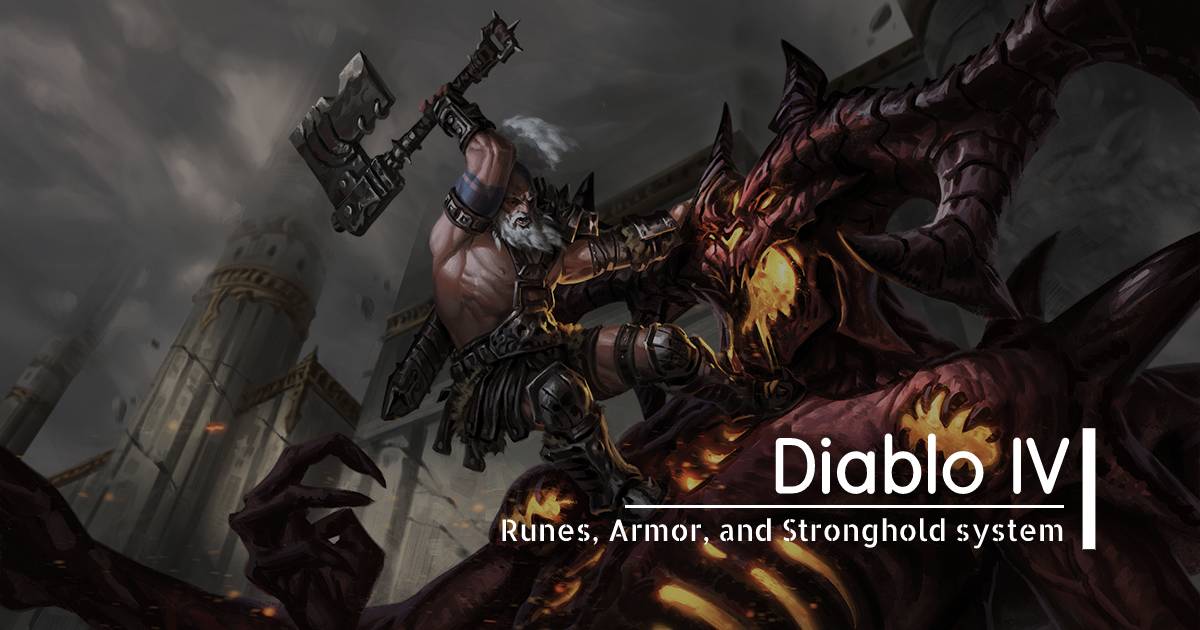 Early Access Beta
The Early Access Beta will be available to pre-order customers only and will give players the chance to play as three of the five classes: Barbarian, Rogue, and Sorcerer. The Open Beta the following week will open up access to all five classes. Both beta tests will run until March 20th and 27th, respectively, and players will be able to stream their gameplay and post it on YouTube. The max level of the beta is 25, and while playing, players will have the chance to take on the Ashava world boss. There will be four spawn times during the beta, and players are encouraged to be at or close to level 25 when attempting the fight.
Runes
The first season of Diablo 4 will start shortly after launch, and while Runes and Rune Words won't be coming at launch, they aim to revisit the system. There won't be WASD movement in the game, and there will be Treasure Goblins. PC players will have controller support, and Ultra Wide support will be available, though full mega Ultra Wide may have some black bars.
Armor
Armor provides physical damage reduction and half of that reduction applies to non-physical damage like fire and cold. Higher item power items provide more armor, and the maximum damage reduction from armor is 85%. Damage mitigation will be important in Diablo 4, and the resistance system works more like in Diablo 2 and other ERPGs.
Stronghold
The devs also spoke briefly about the Stronghold system, which allows players to permanently transform the world in a positive way. They showed off a lighthouse event that had been overrun by enemies, and upon completion, it became a town with new vendors and a waypoint. Strongholds are instanced events until they are unlocked, at which point they become shared world zones.
Conclusion
Diablo 4 is shaping up to be an amazing game, and the Early Access Beta will give players the chance to experience the game's features before the full game is released. The new runes, armor, and stronghold systems will add a lot of depth and customization to the game and will make for a truly unique experience for each player. We can't wait to see what the full game has in store for us!
Most Popular Posts
Popular Category Lists