Latest ESO Cyrodiil Golden Vendor Items for 3 March 2023
Are you an Elder Scrolls Online enthusiast looking to get the most out of your gaming experience? Then you've come to the right place! Today we're visiting Cyrodiil to check out the Golden Vendor's wares. The Golden Vendor has some of the best gear in the game, ranging from monster helmets and jewelry to shoulder pieces and rings. Let's take a look at what's on offer today!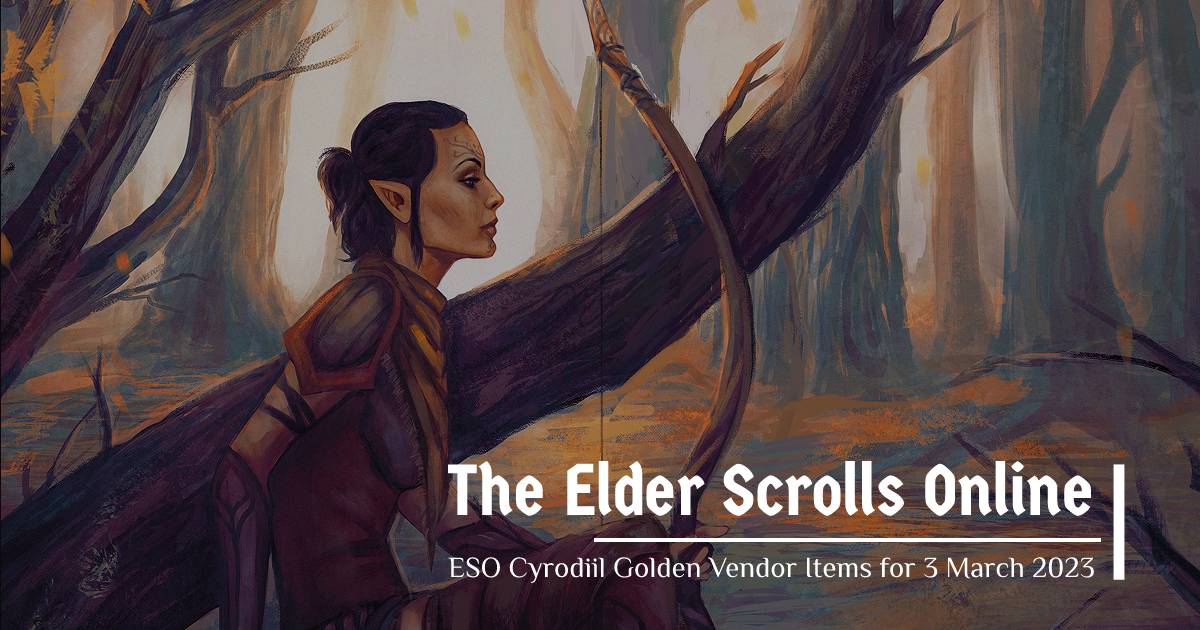 Hall of Fame Ring
This ring costs 250,000 ESO gold and 500,000 alliance points and is bound on pickup. The fifth bonus effect of the ring is that whenever you critically deal or critically damage a target, a ball of hemoglobin will spawn at its location after two seconds. The ball will explode, restoring 1750 magic and applying Minor Vitality to you and your group members within six meters of the ball for nine seconds. This will increase their healing received by 8%, and can occur once every nine seconds.
Ring of Flanking
This ring costs 150,000 ESO gold and 300,000 alliance points and is an overland set. Equipping five items will grant you 400 bonus weapons and spell damage to your damaging abilities when you attack an enemy from behind or their sides.
Trappings of Invigorating Ring
The Trappings of Invigorating Ring is a dungeon gear item that costs 250,000 ESO gold or 500,000 alliance points. When you cast an ability that costs resources, while under 25 stamina, you will restore 11,350 stamina. This effect can occur once every 45 seconds.
Lady Thorn's Arm Cops
This costs 1164 maximum health, and the second bonus effect is that when you cast an ability that causes health, a blood ball will spawn for 10 seconds. This effect can occur once every 10 seconds.
Light Medium or Heavy
The Light Medium or Heavy Infused or Impenetrable Storm Fist Arm Cops costs 100,000 ESO gold and 200,000 alliance points. Equipping this will grant you 124 bonus stamina recovery, and when you deal damage, you have a 10% chance to create a thunder fist to crush the enemy. This deals 1324 shock damage every second for three seconds to all enemies within four meters, and finally deals 14,291 physical damage when the fist closes. This effect can occur once every 8 seconds and scales off the higher of your weapon or spell damage.
Neil Theron at Hollow City
Neil Theron at Hollow City has a selection of clockwork items for sale. The Clockwork Altar Devotional, Clockwork Calibration Guide (for mages, thieves, and warriors), Clockwork Lens Assembly, Clockwork Planter Brass Bloom, Clockwork Sextant Surveyor, Clockwork Telescope Surveyor, and Star Gazers are all available.
Most Popular Posts
Popular Category Lists